Just a day left before the 66th Cannes Film Festival would welcome many talented people to go down the red carpet and I cannot wait to see the precious jewels Chopard – the official partner of the festival, has prepared this year.
During the "mounting the steps" ritual 66 exclusive pieces of jewellery inspired by the theme of love will be revealed. Graced with heart cuts and floral motifs of gemstones, the jewellery will include an exquisite poppy ring, a fascinating rare heart-cut Paraiba tourmaline ring and a dazzling diamond choker, symbolising the quintessence of passion. An acknowledged master of the art of creating jewellery watches, Chopard will also present a delicious floral-accented white gold timepiece, entirely set with navette-cut and brilliant-cut diamonds.
In addition to creating 66 mind-blowing jewels, Chopard has prepared something special to celebrate 15 years of collaboration with the Cannes Festival. Very special In Love with Cinema photo exhibition of the most beautiful movie kisses will be accessible by the guests until the end of the festival. The pictures of cult couples, like Sharon Stone and Michael Douglas in 'Basic Instinct', will be assembled in the Chopard Lounge and on the Canal + Patio.
As we see, this year's Cannes Festival is going to be full of spectacular jewels, let them be outstanding cinema personas or masterpieces of jewellery art.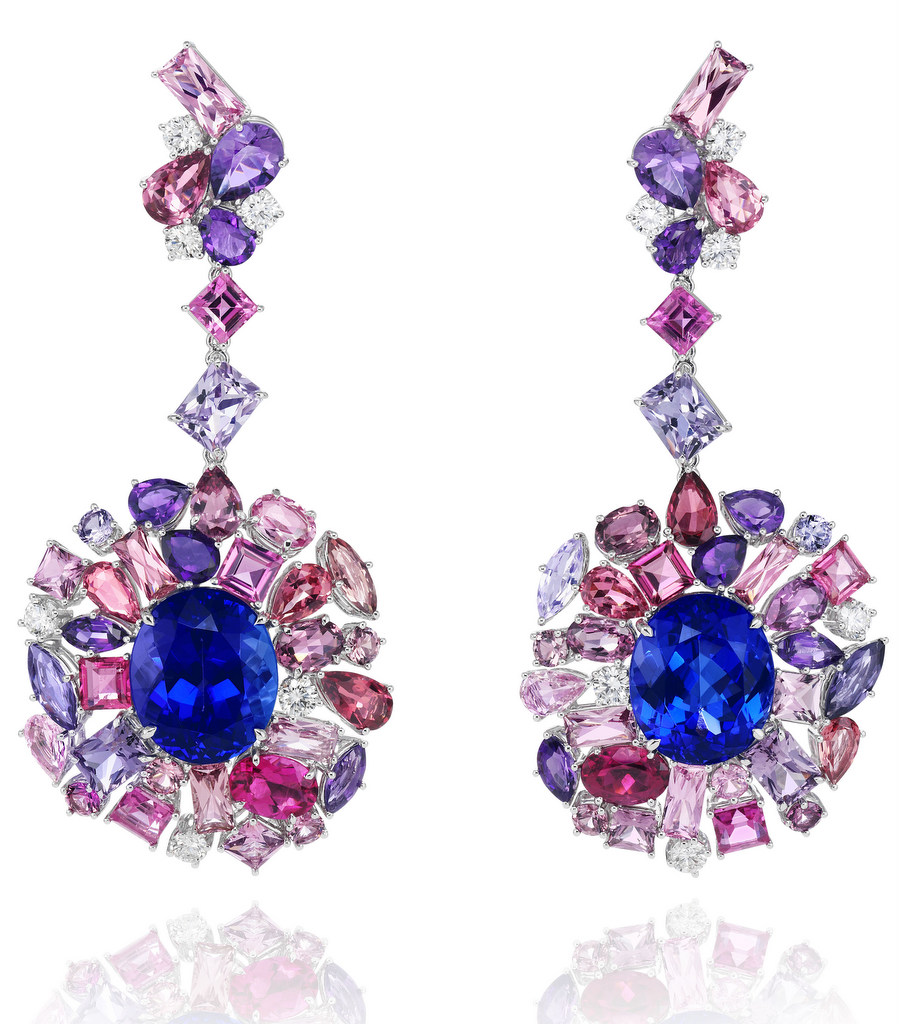 Earclips from the Red Carpet collection in 18ct white gold set with two oval-shaped blue tanzanites, multicoloured spinels, tourmalines, amethysts and diamonds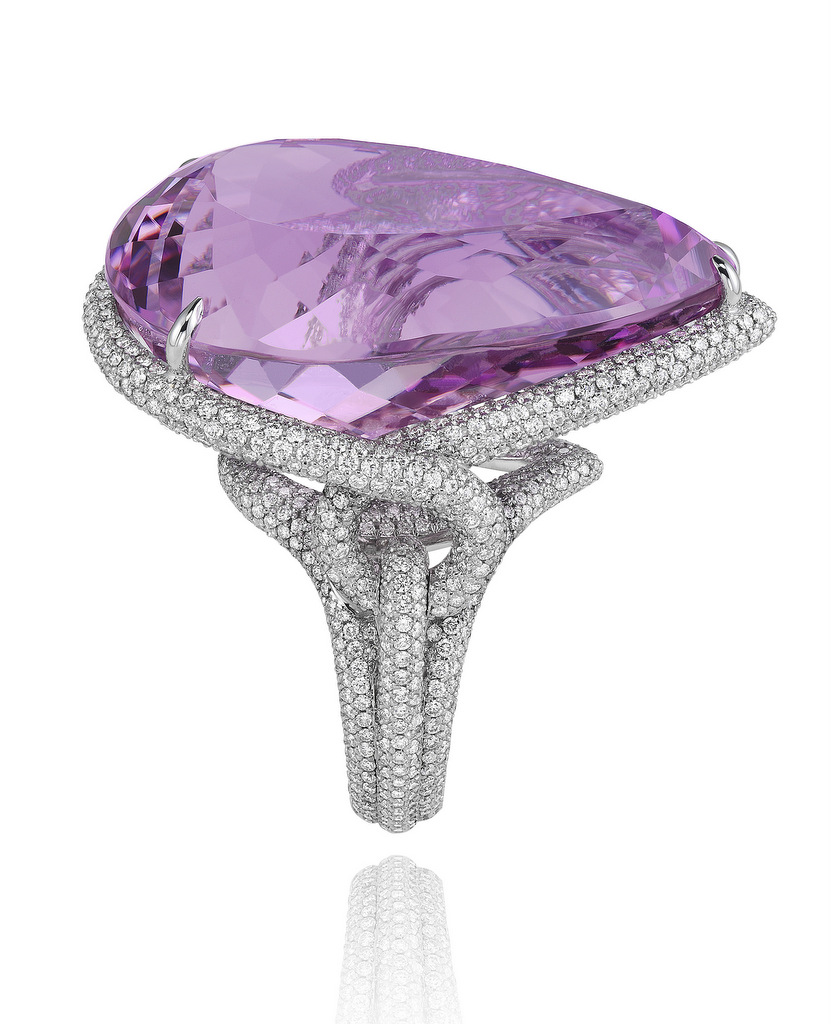 Ring from the Red Carpet Collection in 18ct white gold set with a pear-shaped kunzite (65cts) and diamonds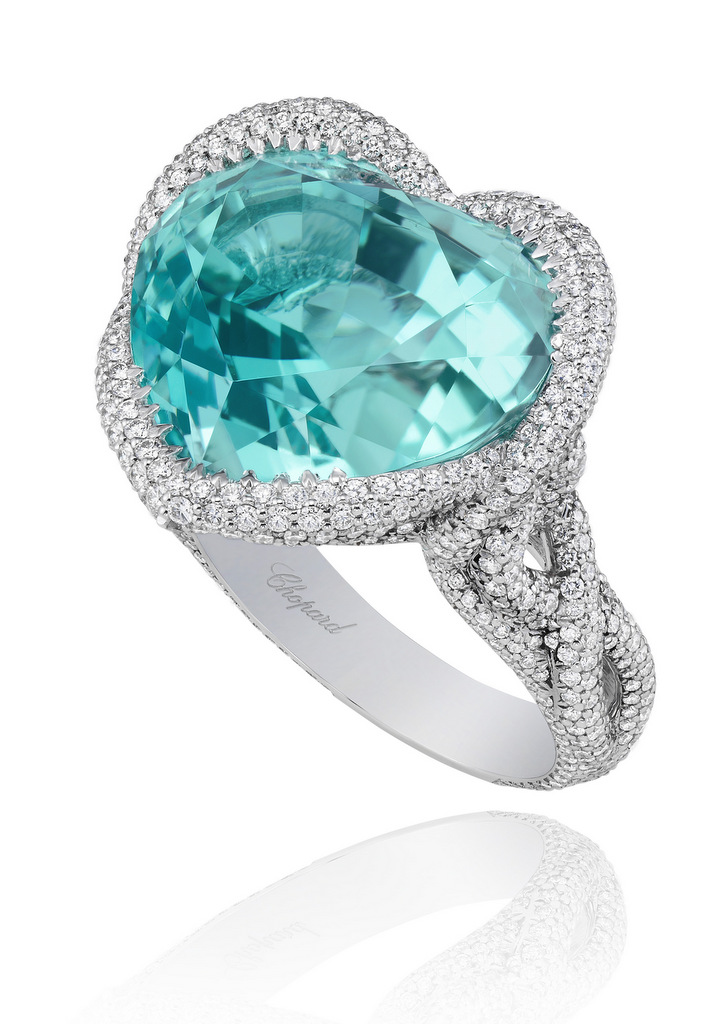 Ring from the Red Carpet Collection in 18ct white gold set with a heart-shaped Paraíba tourmaline (15cts) and diamonds
var OB_platformType=3; var OB_PlugInVer='8.0.0.0_Regular';