Anna Maccieri Rossi is obsessed with her new design direction, its technicalities and the quality she provides to her clients. She creates pieces that boast volume and personality, preserving the lightness of a true jewel at the same time. Constantly facing challenges, the Italian designer feels lucky to be surrounded by very talented and experienced artisans, who support her in creating these outstanding pieces.
Debuting her collection at the Couture Show in Las Vegas, Anna Maccieri Rossi took some time to speak with me about her creative journey, her years in watch design and her vision of the jewellery she creates.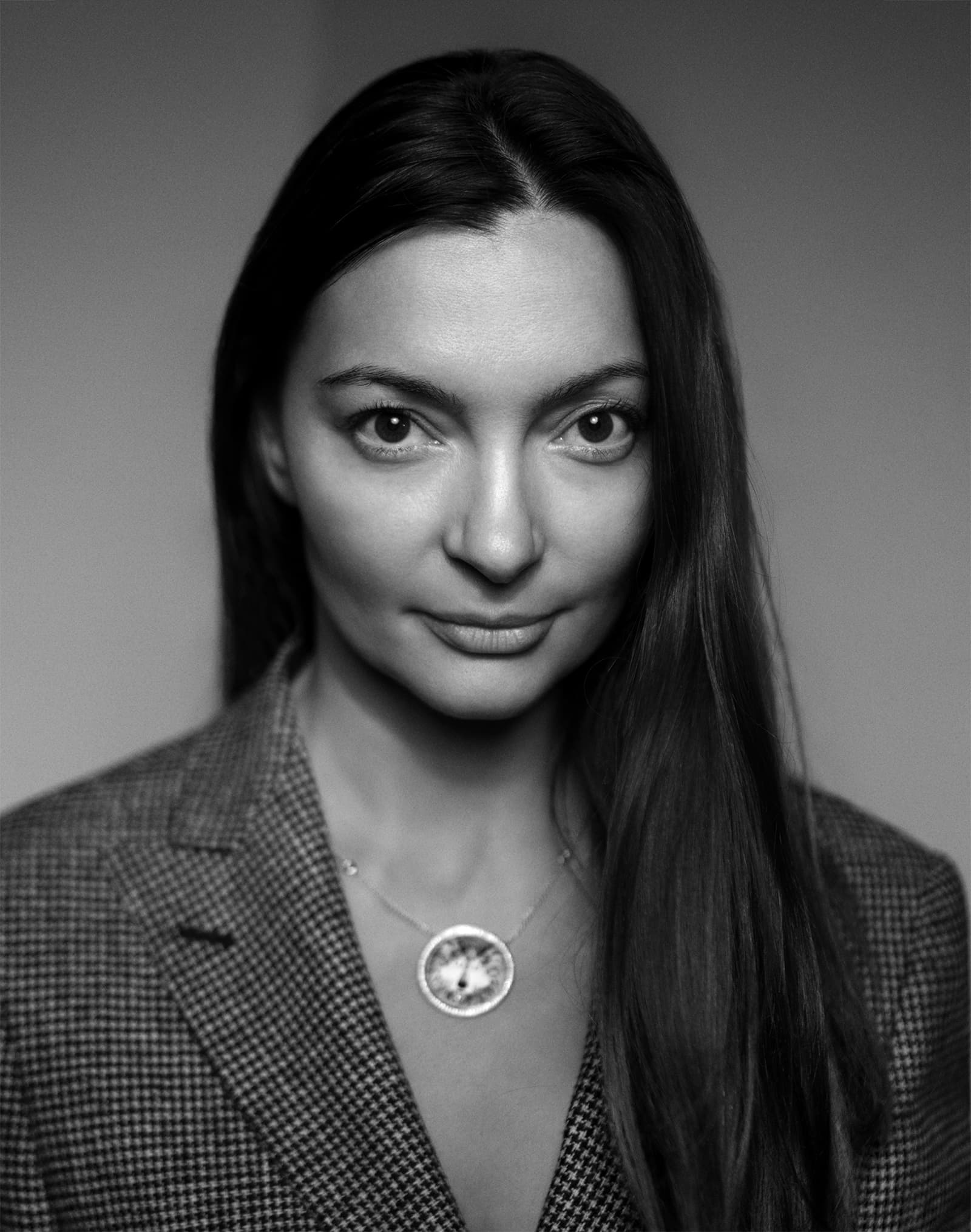 KP: Can you tell me about the journey that led you to start your namesake brand?
AMR: For a while, I had an idea of introducing watch world and movement to jewellery, I simply couldn't stop thinking about it, it was what I call a 'creative urgency'. The desire to create jewellery that is truly inspired by the theme of time never left me. I feel that it is a tribute to the memory through imagination, as memory is able to connect us to our roots and tradition; while imagination can inspire us and brings us to the future. Memory is our essence. Imagination is our dream.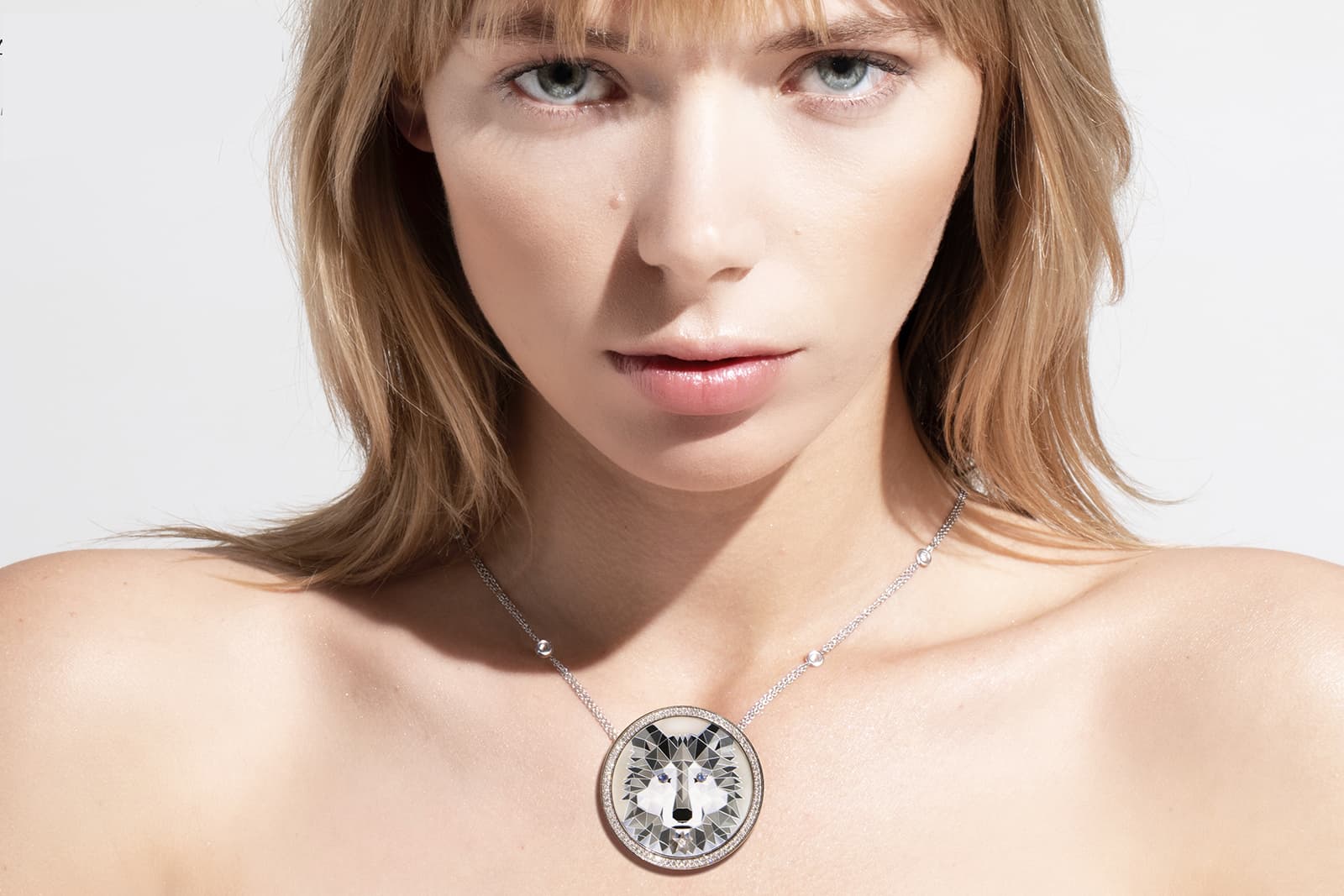 KP: How has your heritage in watches has informed your jewellery design style?
AMR: Actually, I started my professional career as a jewellery designer and gradually trained to be a senior watch designer. This evolution changed me, and made me look at the projects in a new way: I do not search for beauty, I search for magic. I love when objects contain stories, when they have a soul, when they function, move. I look for the unexpected and create timeless amulets that evoke emotions and can make you dream.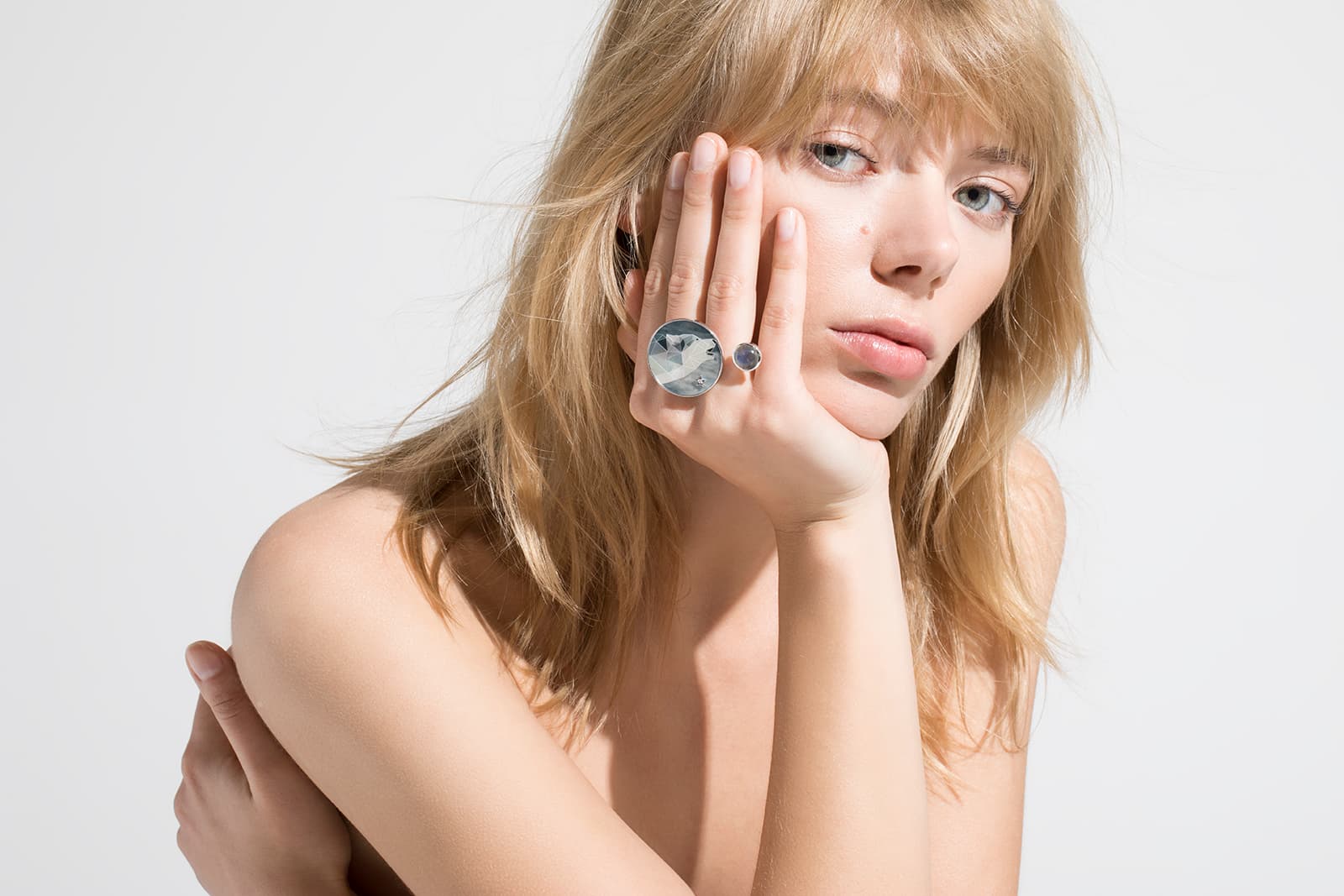 KP: Do you believe that there are any limits to mechanical jewellery design?
AMR: Limits are the challenges we face. They exist in order for us to overcome them, learn from them, find solutions and improve. I personally never think about limits but about opportunities - my father taught me this. A watch designer never stops studying, researching, trying to overcome constraints. The world belongs to the bravest, so one has to always be daring!
KP: What fascinates you about jewellery design?
AMR: The entire process, it is like an adventure: every phase has its own pleasure and challenge. I'm the person who at any time of day or night has an idea or 'illumination' and need to draw it on what is handy: a train ticket, a napkin at a restaurant, sand on the seashore.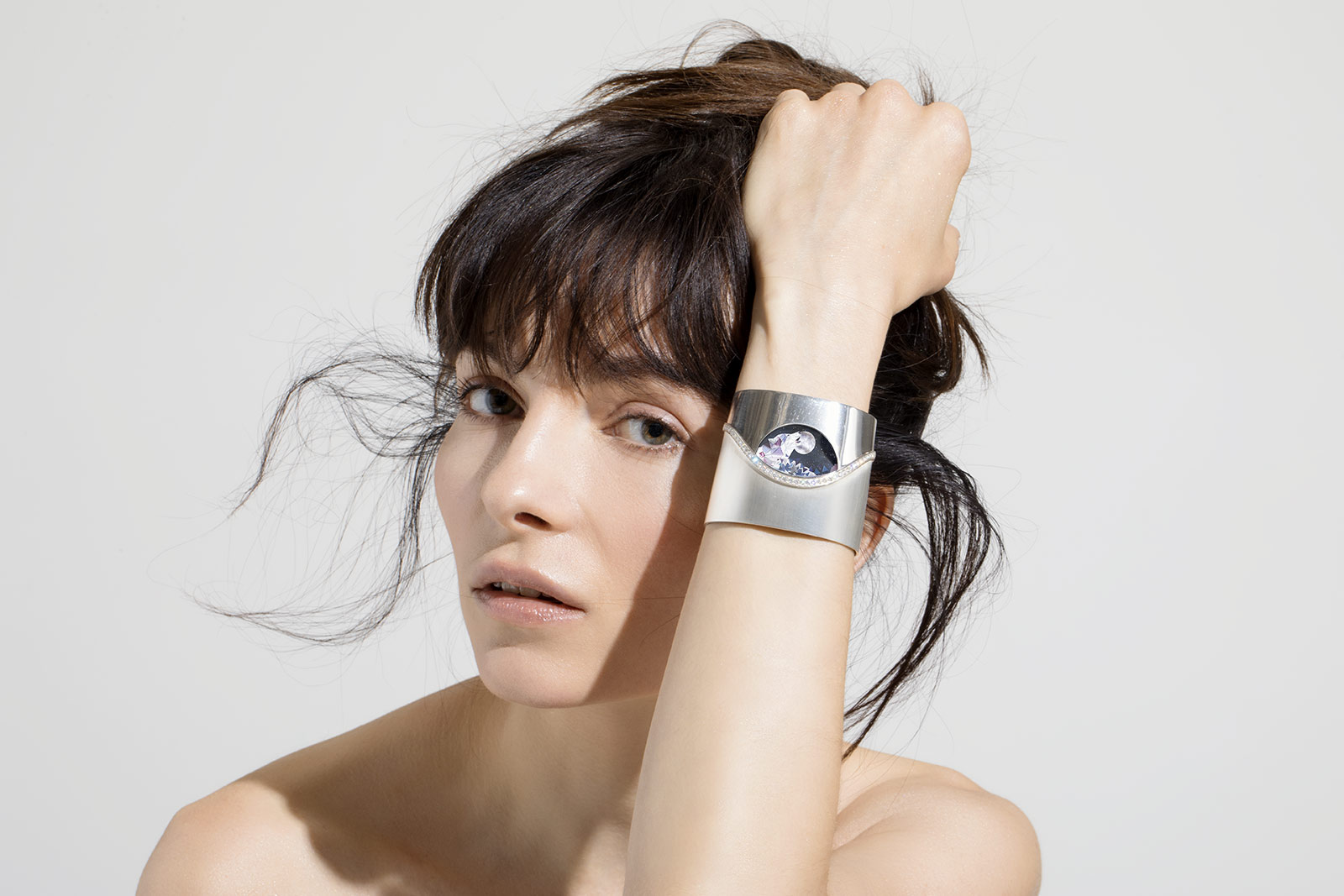 KP: I get the feeling that your designs are communicative, and your jewellery interacts with its wearer. Was this a conscious ambition or an unintended consequence?
AMR: Life is not only one thing, one instant, one shade… It is a succession of events, stories, emotions. I love the idea of bringing awareness of it to the wearer and giving possibility to play, touch, enjoy my jewellery in a very personal way. I want to express grace and tell a very intimate story through my collections. That is why the first one - 'Teatro' - features a disk and, as on stage, you can see different scenes, experience feelings when watching a disk moving slowly, gently without stopping.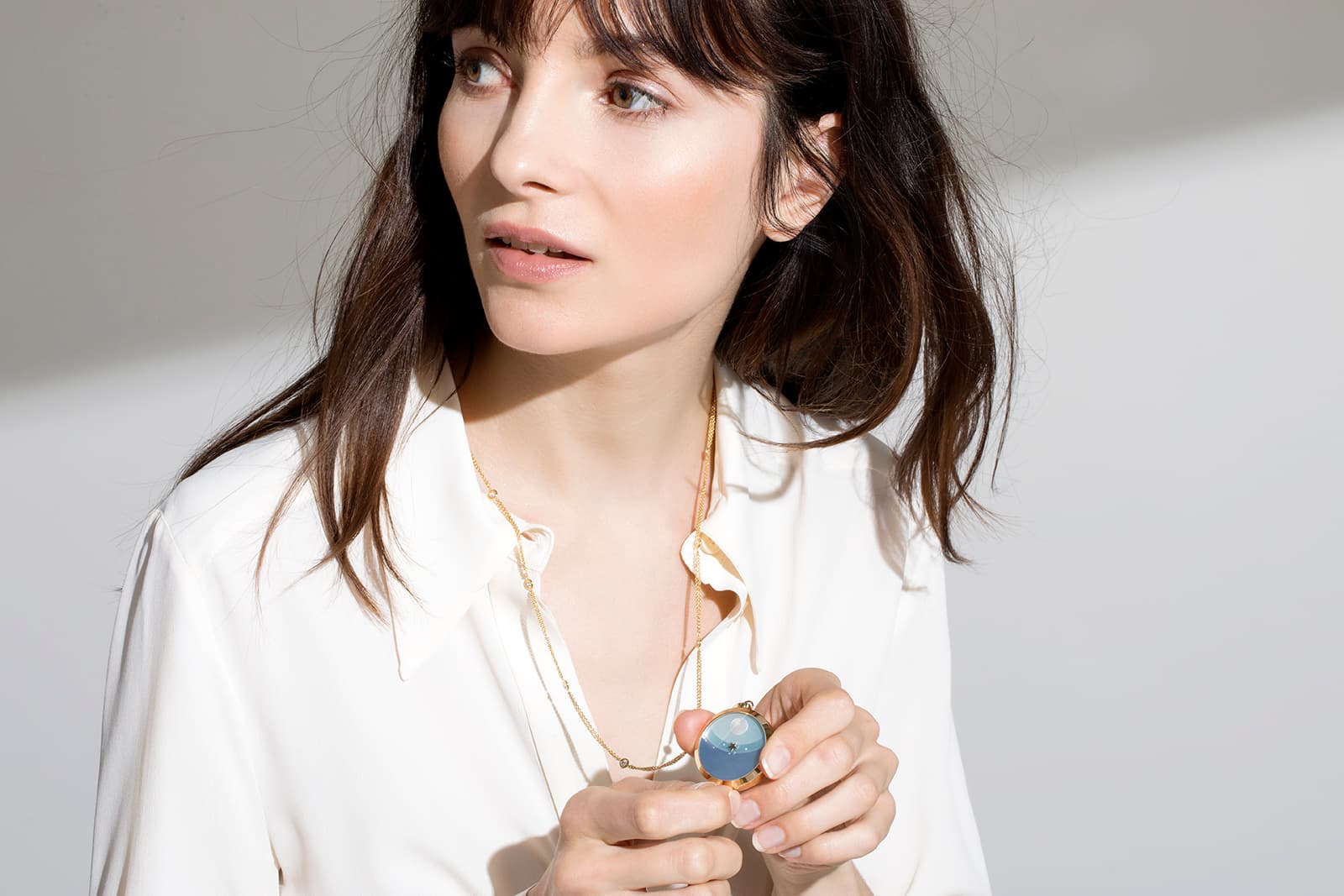 KP: Can fine jewellery be a part of a modern, practical lifestyle?
AMR: Absolutely yes! I love it. There are no rules anymore on what you can or can't wear. Today a jewel can be worn with irony, lightness, pleasure, and it is all a matter of balance to me. You can wear a diamond on a white t-shirt, as it no longer represents the 'status' of a person, but it expresses one's joy, personality and the ability to be versatile. Don' t be afraid to wear jewellery and to enjoy it. Choose the one that makes you feel good and, most of all, that is 100% YOU. Don't cover, shine!