Looking back over the last 12 months, I have had some enlightening and interesting experiences that range from walking the red carpet at the Cannes Film Festival to supporting artists with the debut FLAIR Project at GemGenève. Here are some of my most memorable highlights of 2021, which I hope demonstrate how diverse and exciting the world can be when you follow your passion, whether it's for jewellery or something that speaks to you…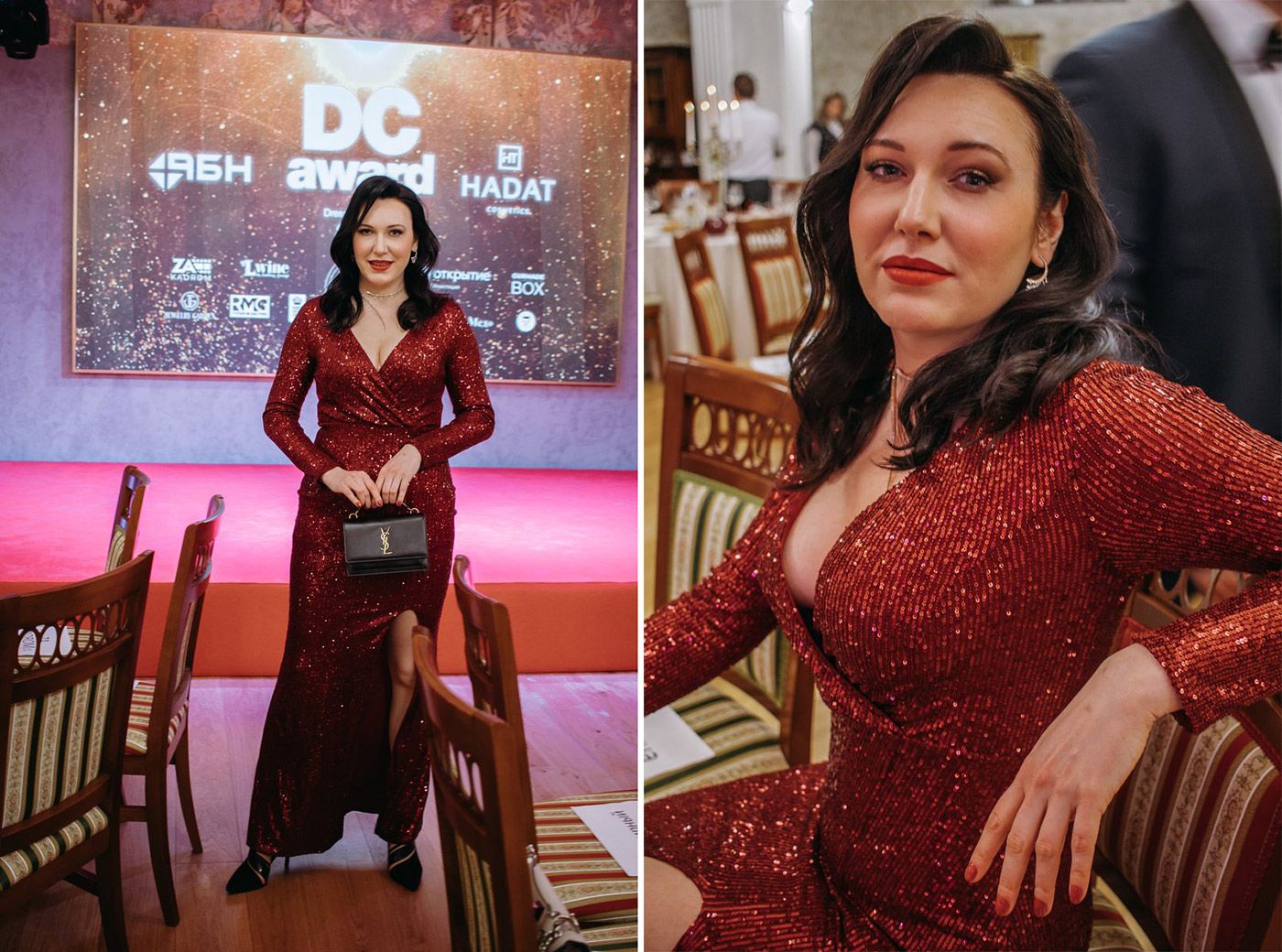 Guest Jewellery Editing L'OFFICIEL Monaco - May
It is always a dream when I am asked to write for important magazines, so when L'OFFICIEL Monaco approached me to be guest jewellery editor for a special project, I couldn't say no. The edition was dedicated to the glamour and red-carpet splendour of the Cannes Film Festival and the important relationship between jewels and high-profile events. The result was a series of articles (one dedicated to the amazing house of Boghossian and another one to the beauty of Faidee rubies) as well as a creative display that spotlighted some inspirational designers and brands and featured illustrations by Hossein Borojeni. Of course, this edition wouldn't be complete without a feature on most memorable Cannes Red carpet jewels from the recent years.
Cannes Film Festival - July
In July, I was invited to attend the Cannes Film Festival and walk the red carpet, courtesy of Chopard. The whole experience was a wonderful whirlwind that I documented on my Instagram. In fact, I had so much to say there are not one, not two, but three posts dedicated to telling the story of my time in Cannes! It was an incredible Cinderella moment to step out in front of the photographers wearing a Gemy Maalouf dress, accessorised with Lydia Courteille earrings, although the 35-degree heat certainly added to the intensity level! There were a few tricky moments, which you can read about on Instagram, but having my hair and makeup done in the Chopard guests' suite was a rare treat and it added to the fabulousness of the occasion. Thank you again to Chopard for making it happen!
World Bloggers Award - July
Also in July 2021, I was honoured to receive an award from the World Influencers and Bloggers Association (WIBA). I picked up the 'Jewellery Influencer' accolade at the Martinez hotel in Cannes, wearing a particularly striking Lydia Courteille necklace and a dress by Promulias Paris. What was especially gratifying about receiving this award was the calibre of the bloggers and influencers represented – WIBA celebrates all kinds of creatives who collectively have more than 200 million social media followers. Plus, this was the first year a jewellery category had been introduced, which meant I was the first jewellery specialist represented. I can't think of a better way to put high jewellery on the map!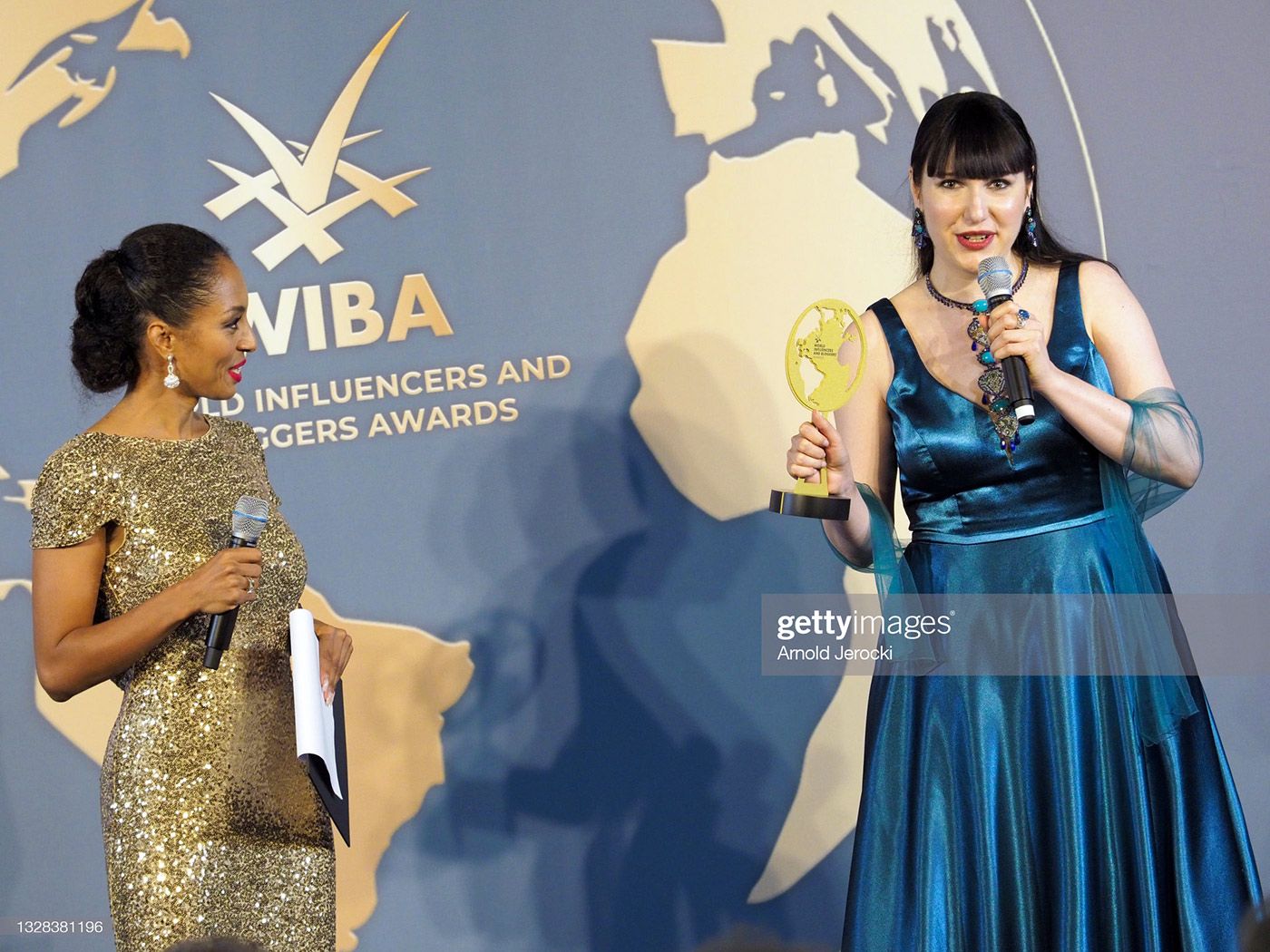 Judge at the HRD China Design Competition – September
After being a judge at HRD Antwerp Design Competition in Antwerp in 2020, I was invited to assess works of the Chinese edition too. There were over 200 submissions of different designs demonstrating an Asian aesthetic that was rather fascinating and different from European designs. Judging competitions gives me so much pleasure as it really opens my eyes to the many talented designers waiting to be discovered!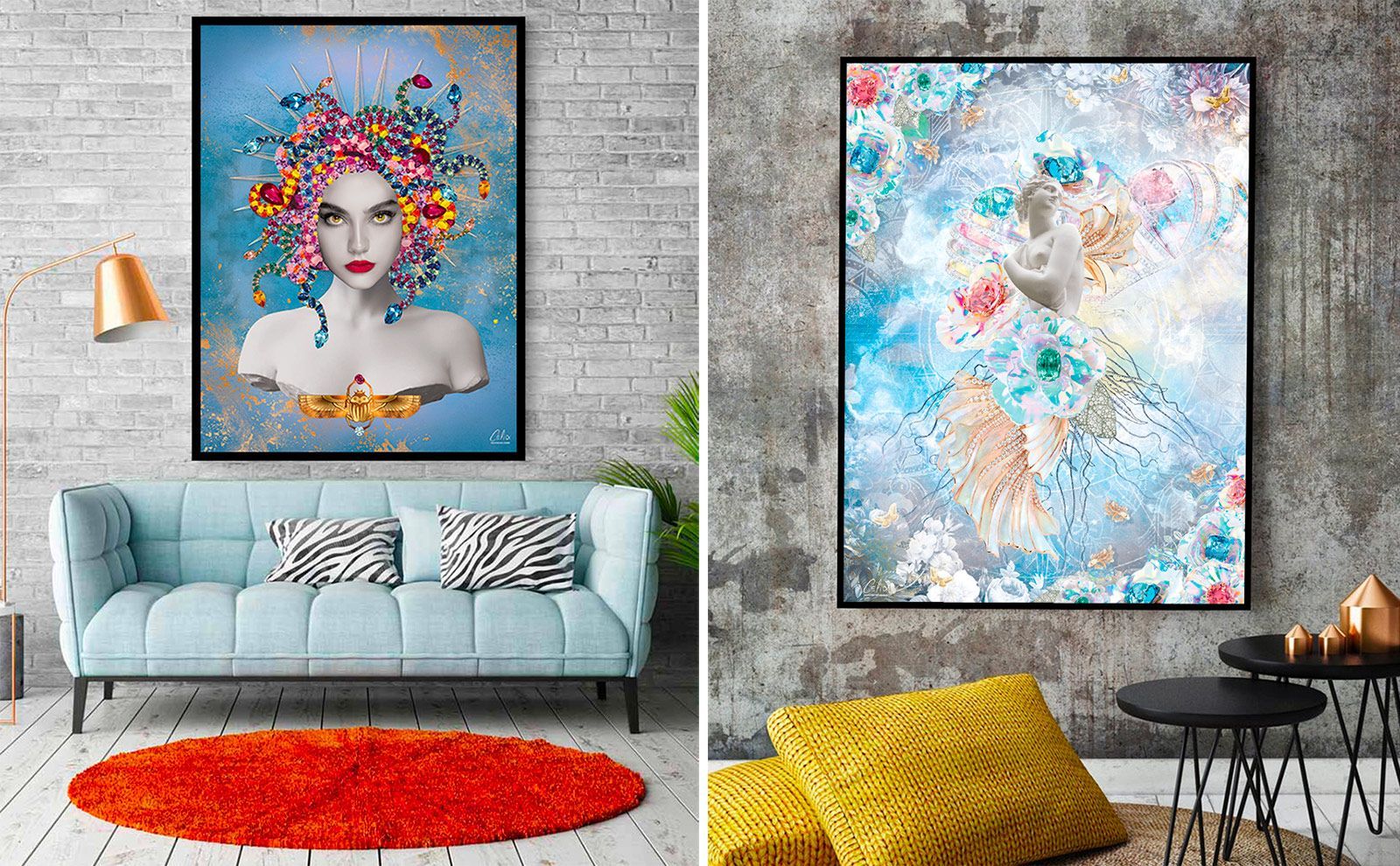 Debuting the FLAIR Project - November
In November, I was blown away by the response to the debut of my initiative - FLAIR – and the launch of the first FLAIR Project at GemGenève. I have gathered 15 artists from various parts of the world who created artworks in their own style inspired by jewellery and gemstones. I have nurtured this idea for years as a tribute to my mother who restores paintings, it is thanks to her that I have trained my eye to see the beauty in art all around me. Presenting FLAIR Project was my first experience of being an exhibitor, and certainly an exciting one, so I cannot wait to go back to Gem Genève in May 2022. You can find out more here and follow the Flair Project on Instagram via its own dedicated account.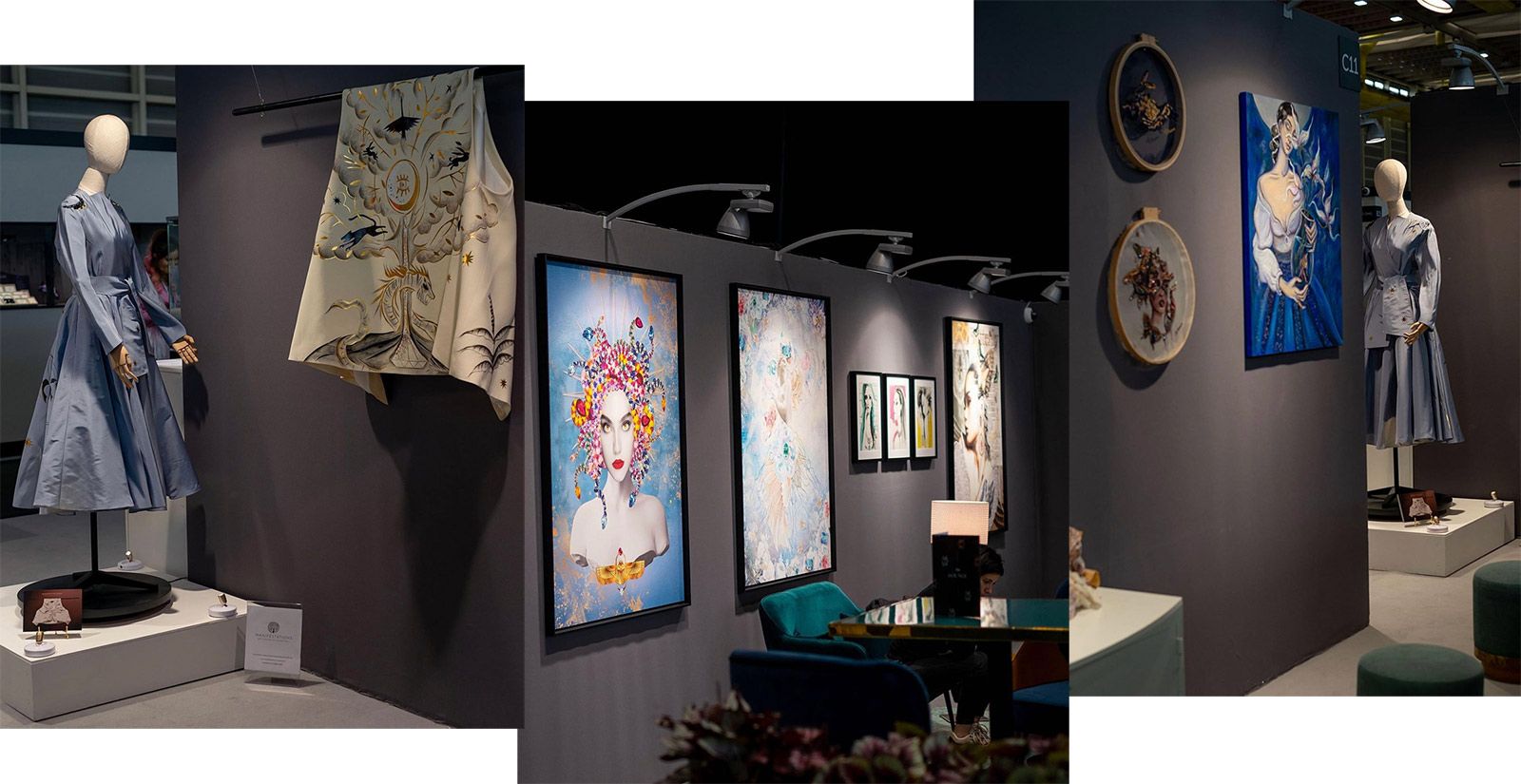 On the Cover of Dress Code Magazine - December
Last year, photographer Ksenia Usacheva and I teamed up to create a birthday photoshoot inspired by a pack of playing cards (photographs from this creative project, here). What I didn't expect was for Alexander Smirnov, the Editor of Russian magazine, Dress Code, to love the photographs so much he put one on the cover of his publication and featured the rest in a special editorial. I received so many lovely comments when I shared the news on LinkedIn and it's great to see photography dedicated to high jewellery having a moment in the spotlight. Long may it continue!
And speaking of Dress Code magazine, I must also mention that I was asked to partner with the magazine again past December to present an award for achievements in marketing to the St. Petersburg-based brand, Jewellery Garden. This took place at the magazine's annual DC Awards, which gathers leaders of Russia's fashion and beauty industries together under one roof.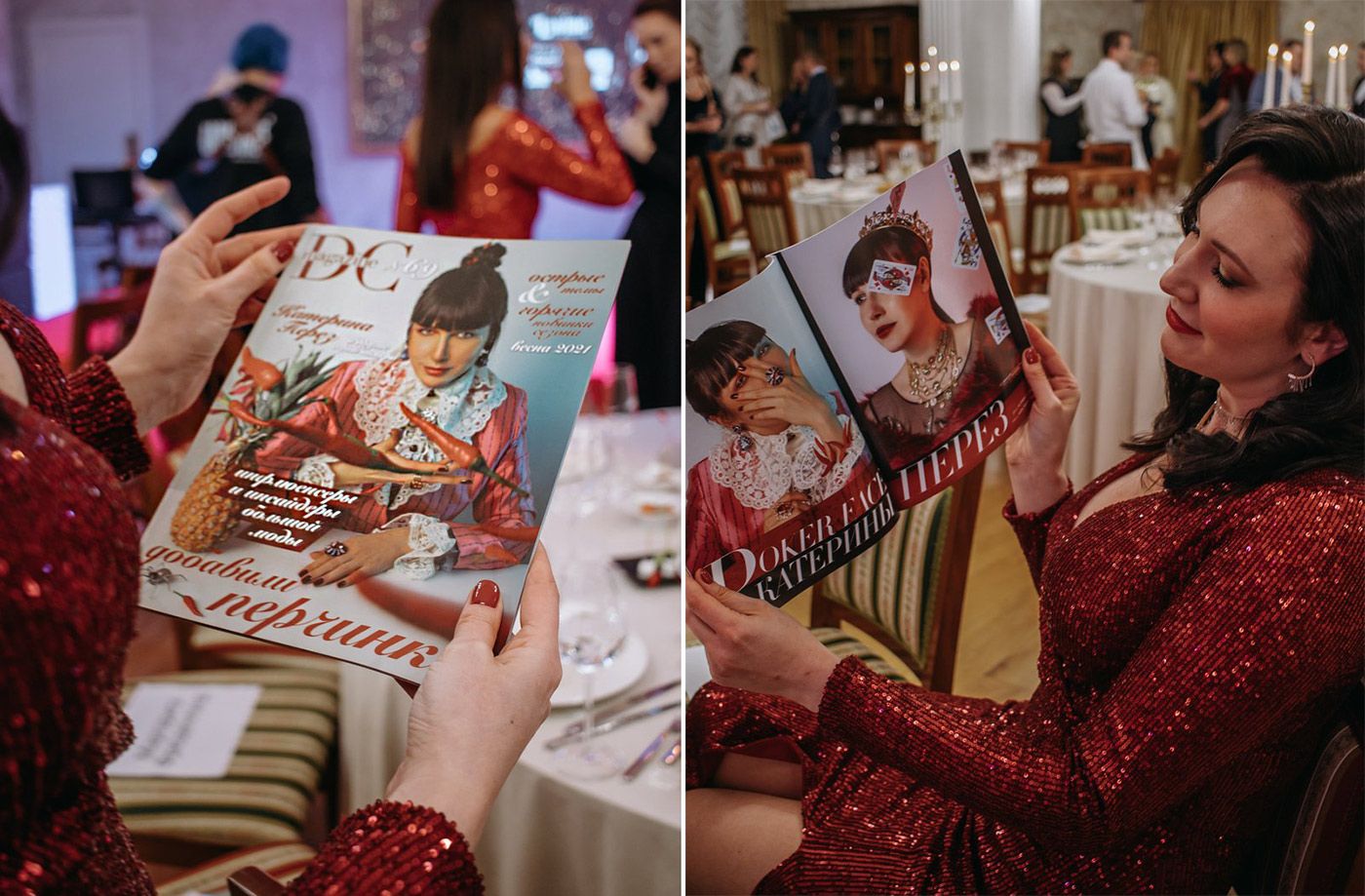 Co-Hosting the Professional Jeweller Awards -December
Oh, what a night! I was thrilled to be asked to co-host the annual Professional Jeweller Awards in London in December, which celebrates brands and businesses who've done amazing things in the preceding 12 months. I hosted the event alongside the magazine's Editor, Sam Lewis, with hundreds of people in attendance all dressed in black tie. A few hours spent on stage presenting and giving our awards was both exciting and nerve-wracking at the same time! The glamorous event certainly made a change for a year that was blighted by COVID-19 restrictions.
Raising the Jewellery Instagram Game
Finally, I am so proud of the success of my debut course – How to Sell Jewellery on Instagram – which took four groups on a journey towards a better social media presence in 2021 (now you can enrol any time too!). Being able to share my tried-and-tested methods with members of the jewellery community is a dream come true. It all supports my mission to make more people fall in love with fine jewellery and discover new artists who speak to their unique sensibilities. In fact, the course was such a success that I have now launched my second in the online space, Brilliant Content.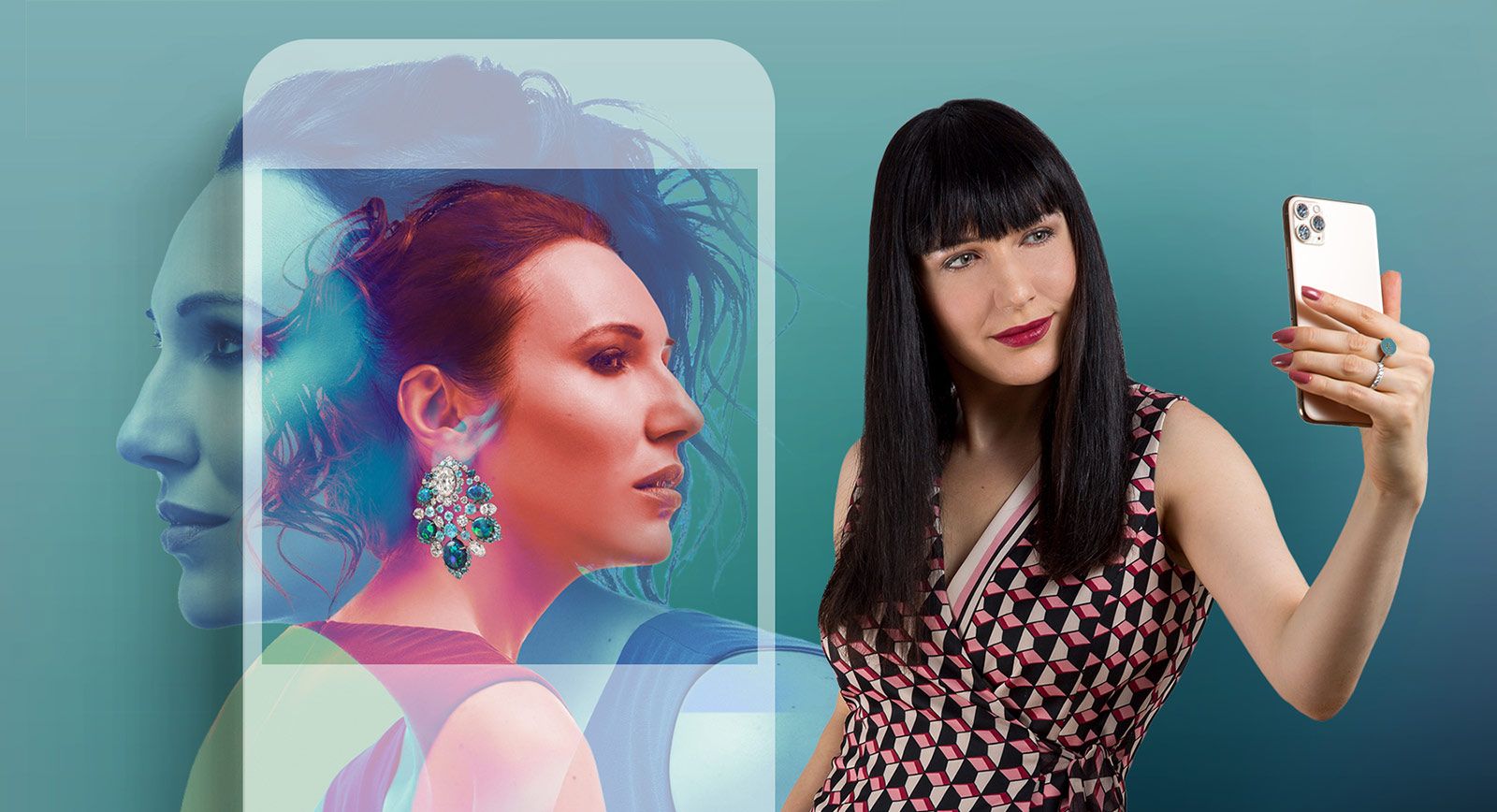 Now that we are firmly rooted in the year 2022, I hope we get to spend more time creating milestone moments together, whether at trade shows, auctions, events, gatherings, workshops… whatever may come our way. As we all know, a moment shared surrounded by exquisite jewellery is so often better than achieving things alone.