Alok Lodha grew up in the small but disciplined jewellery atelier operated by his father, Mr Kesri Chand. It was based on a narrow lane of Old Delhi, one of India's oldest and busiest markets. Today, Alok Lodha is a brand recognised for its craftsmanship, creativity and commitment to unique, one-of-a-kind creations.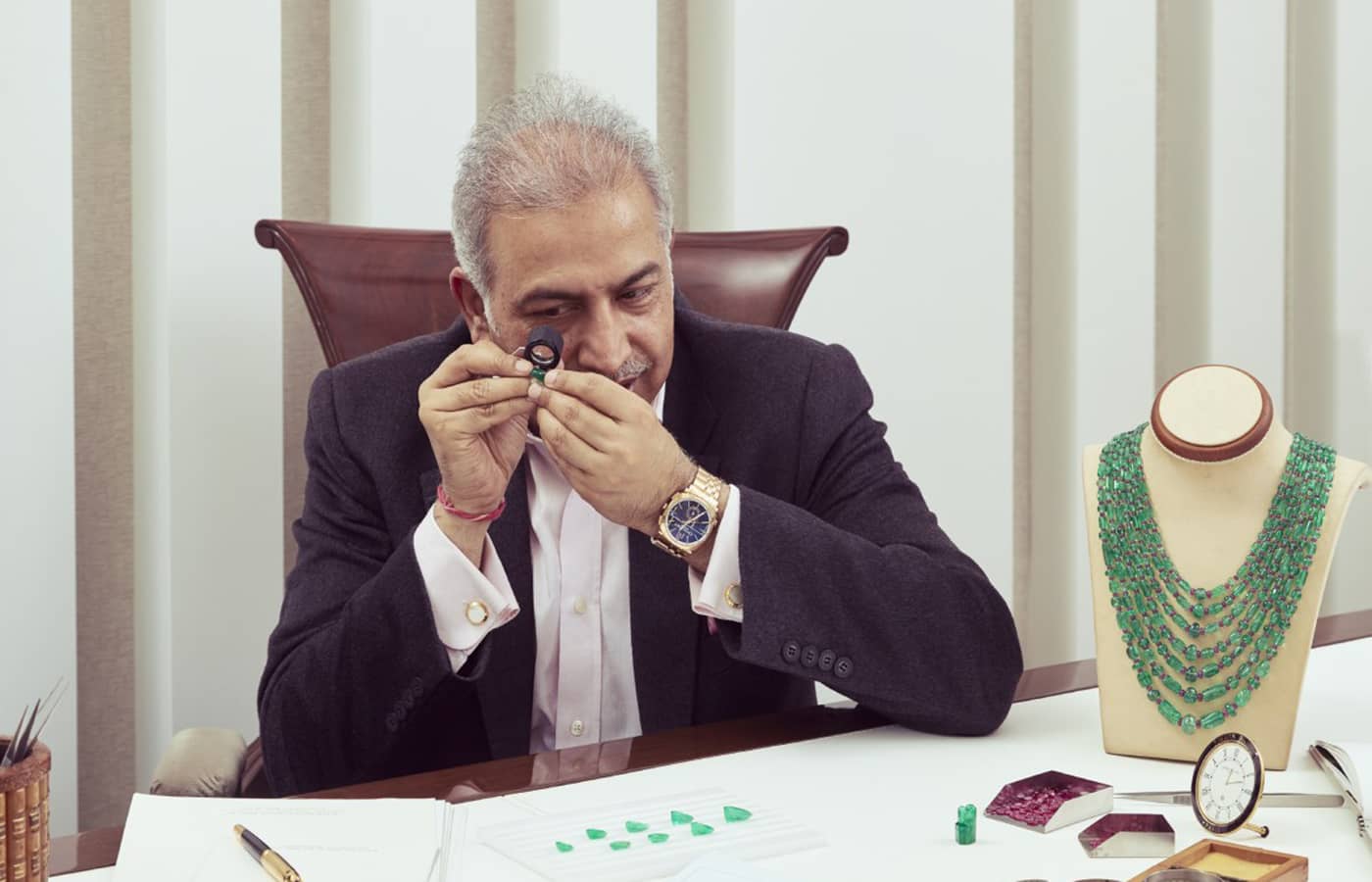 "It started as a humble endeavour in a small atelier, but my father slowly garnered an unwavering reputation and trust from the jewellery community," explains Alok Lodha. "The quality of creation was of superlative importance, but beyond that was an honest work ethic, good faith and respect for people."
Mr Lodha was only 19 years old when he found himself at the reins of his father's business in 1985. Determined to chart his own course, he opted to stage the brand's first trade show in Dubai and later opened a store at The Hyatt Regency in Delhi. Thus began a journey that would establish his name and that of his family on the international stage. The grand opening of his Kuwait showroom and completion of the Alok Lodha fine jewellery workshop, one of the first in Delhi, was the finishing touch in a swift rise to prominence and prestige.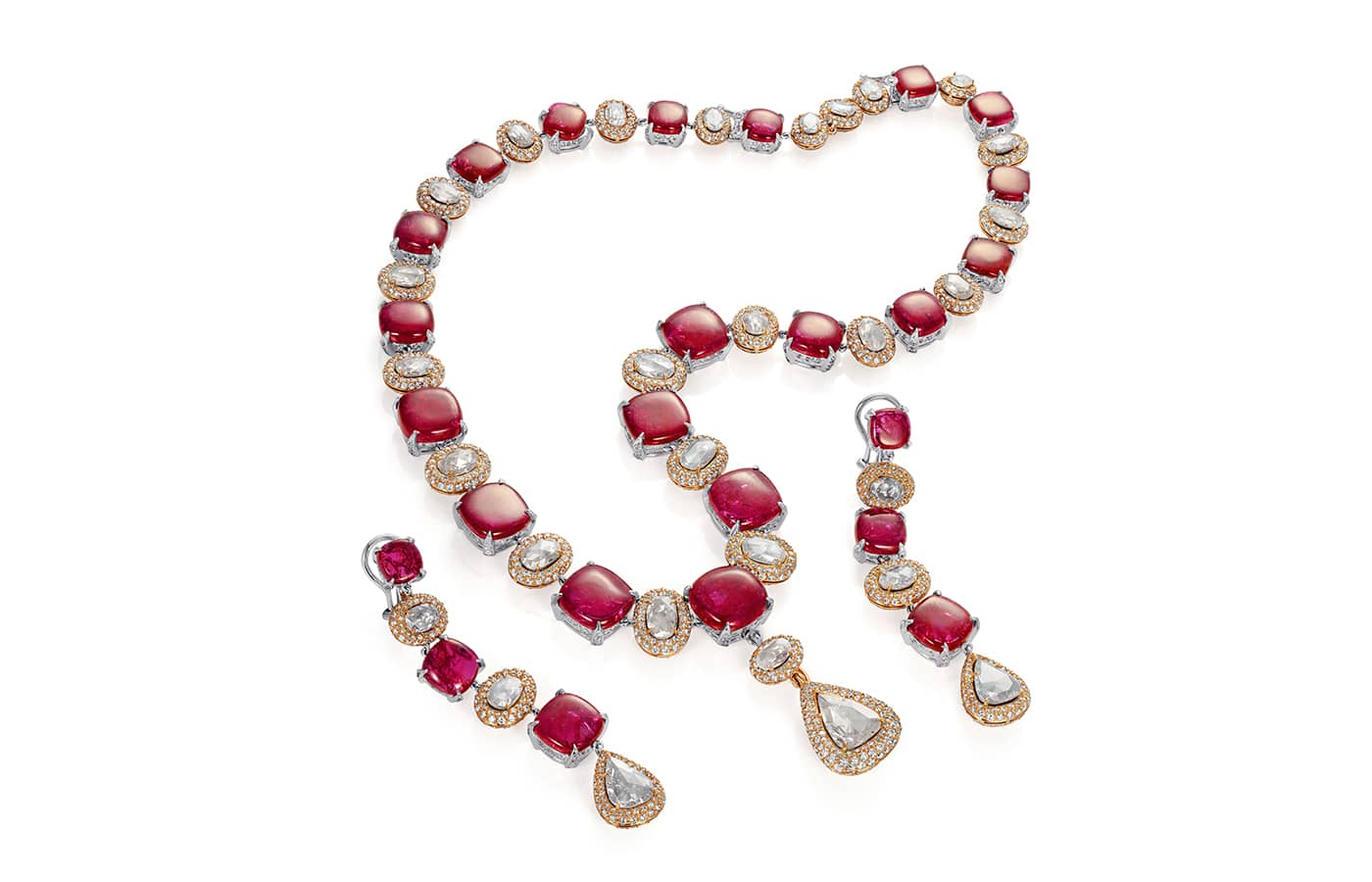 "It continues to be an adventure," Lodha says during our conversation about the past, present and future of his eponymous business. "By 1995, our repertoire became more nuanced, including our first foray into high jewellery and commissions from the royal families of the Middle East and Asia. In 2000, Kuwait became integral in our explorations of extraordinary jewellery with its discerning clientele."
Kuwait has always been a special destination for Alok Lodha. Some of his first clients were Kuwaitis, and later, after exhibiting across the Persian Gulf, he still found there was a strong synergy between Kuwaiti tastes and his own designs. The connection goes deeper still: the House of Sabah, the ruling family of Kuwait, was the first royal household to purchase jewels from the brand. Today, the business has two homes: one in Kuwait, which opened in 2000, and a flagship presence in New Delhi.
But what might one discover in these two destinations? Alok Lodha Jewels does not believe in rushing jewellery. It is willing to wait years to find the perfect gems to bring a piece to life. Lodha explains: "A truly rare piece of jewellery needs time to come together. I have been privately collecting old mine stones since the 1980s, and one of my recent great treasures is a 184-carat Colombian emerald. It is immensely joyful to chance upon the most precious stones and save them for the right time and the right customer who appreciates them as much as we do. That is what matters."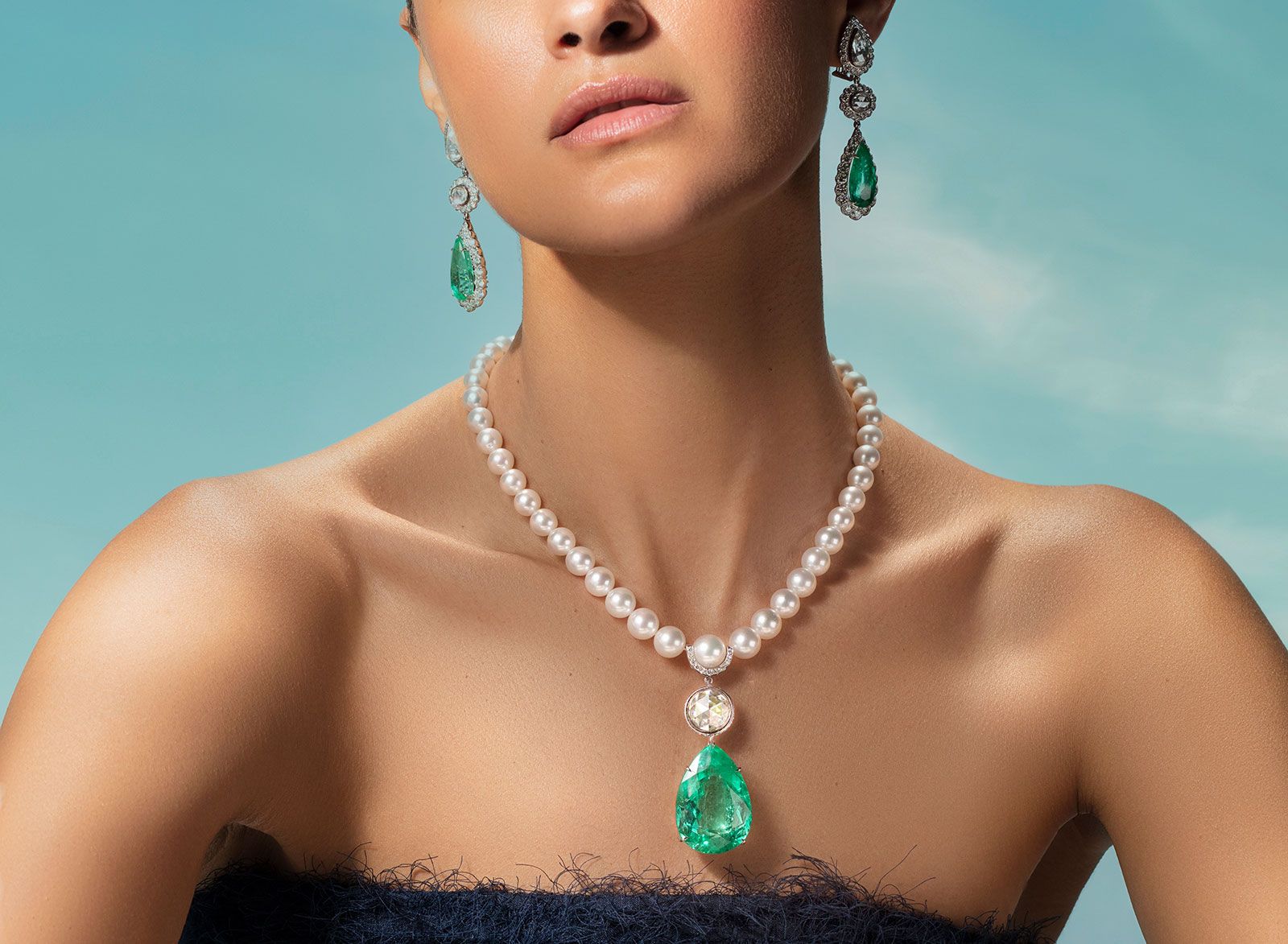 Old mine-cut and rose-cut diamonds are signatures of the House of Lodha, as are precious rubies, emeralds and sapphires in faceted and carved forms. To find inspiration for new creations, Alok Lodha will often take "peaceful walks in nature" to ponder a stone and determine how it can be best presented to its full advantage. He adds: "Gems of the highest grade are procured, evaluated and graded personally by me, be they Burmese rubies, Basra pearls or Golconda diamonds." Some highlights include The Floraison necklace with 83.45 carats of old- and round-cut diamonds in white gold, as well as the Tasawur brooch with a 51-carat pear-shaped Colombian emerald suspended from a knotted ribbon of white diamonds totalling 30.3 carats. I am particularly fond of the Estée earrings with 20 carats of pear-shaped Colombian emeralds set in a starburst pattern with a further 7.20 carats of brilliant-cut diamonds.
Elsewhere, the brand has focused on its Rosecut collection in the last 12 months, showcasing the unique gem setting practice whereby flat rose-cut diamonds are paired with coloured stones. This technique was developed in India in the 15th century, but still, it offers something refreshing and contemporary to fine and high jewellery collectors in the present. A ring with a triangular-shaped rose-cut diamond surrounded by oval-shaped emeralds is especially striking.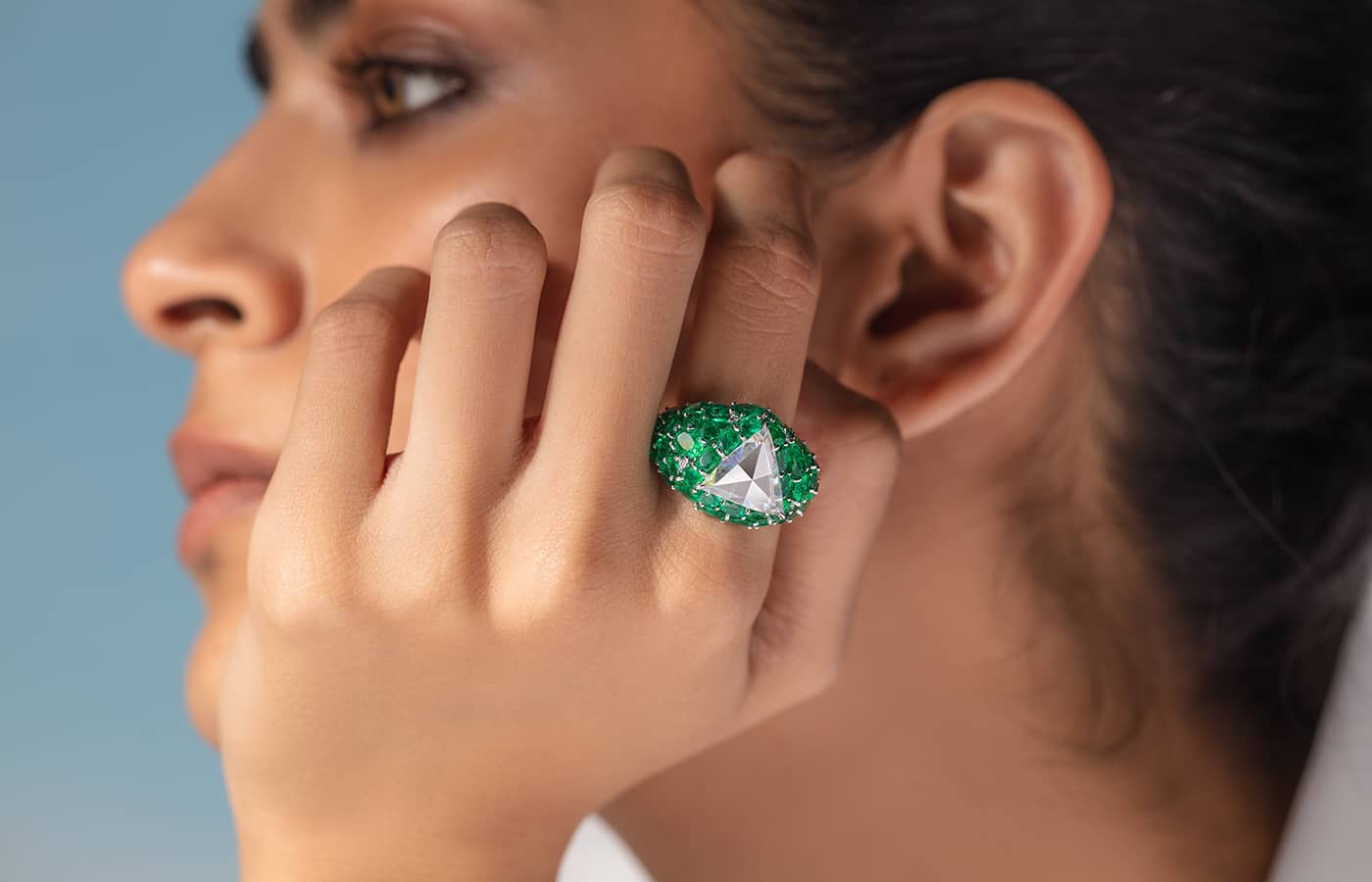 Although gemstones are the driving force behind Alok Lodha designs, other inspirations also play a vital role. Mr Lodha notes that "Delhi has had a defining impact on my sensibility and approach to craftsmanship," which is evident through the brand's mix of Indian and European design aesthetics. He continues: "I grew up around artisans understanding every aspect of a stone and unique setting techniques. There could be no better learning ground, as India is home to some of the best hand artisans in the world and is the largest importer of precious gemstones. So while my designs have always catered to an international audience, they are rooted firmly in Indian craftsmanship. It is these techniques and the knowledge that has been passed down from generation to generation that supports our artistic vision."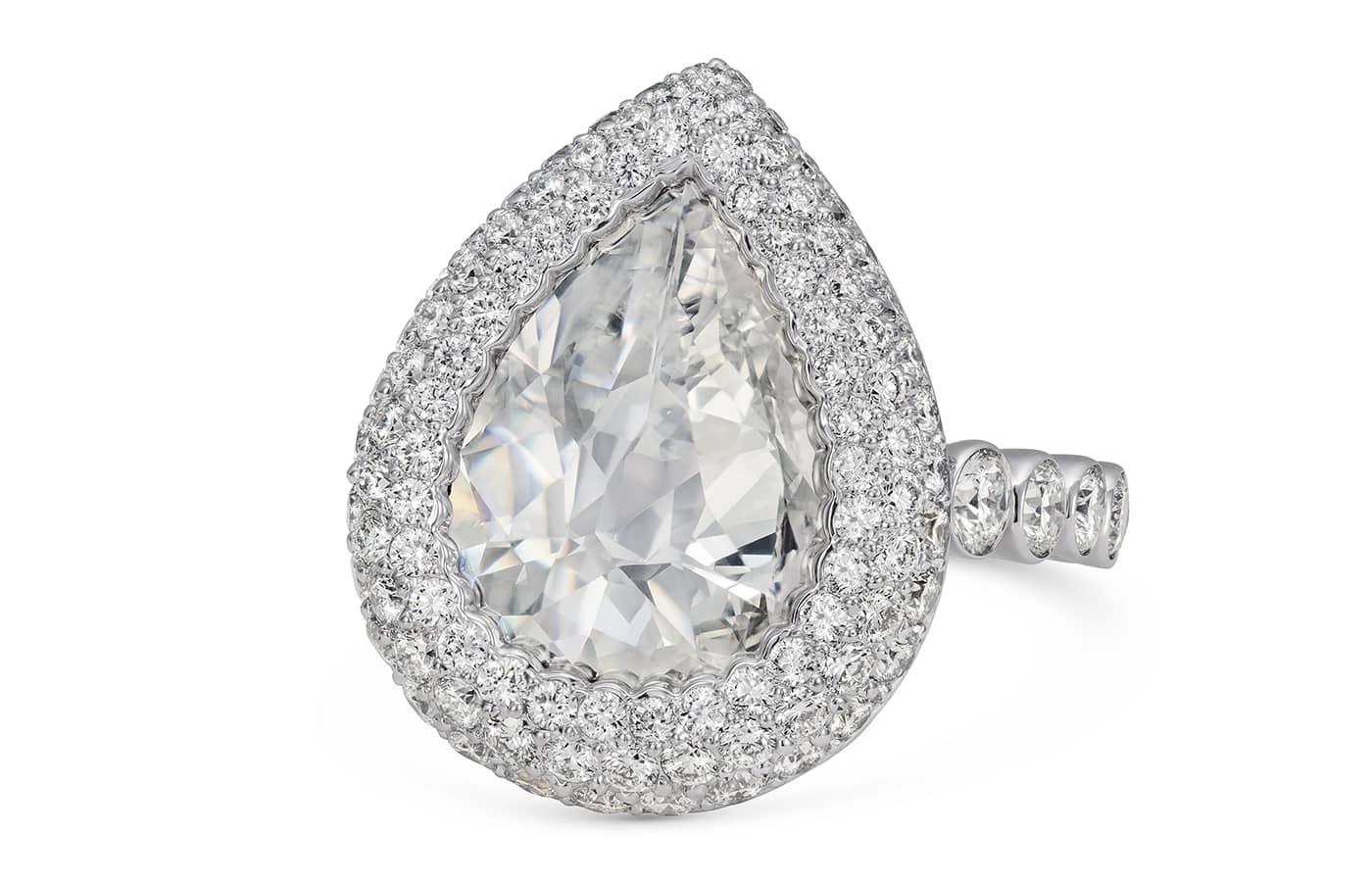 When clients visit the brand's flagship store in Sunder Nagar of New Delhi, they can experience this local jewellery artistry for themselves. Lodha describes it as the culmination of a "lifelong dream". But, of course, this dream will live on through his three children, Nitisha, Pranav and Ashwin, who are the third generation in the House of Lodha.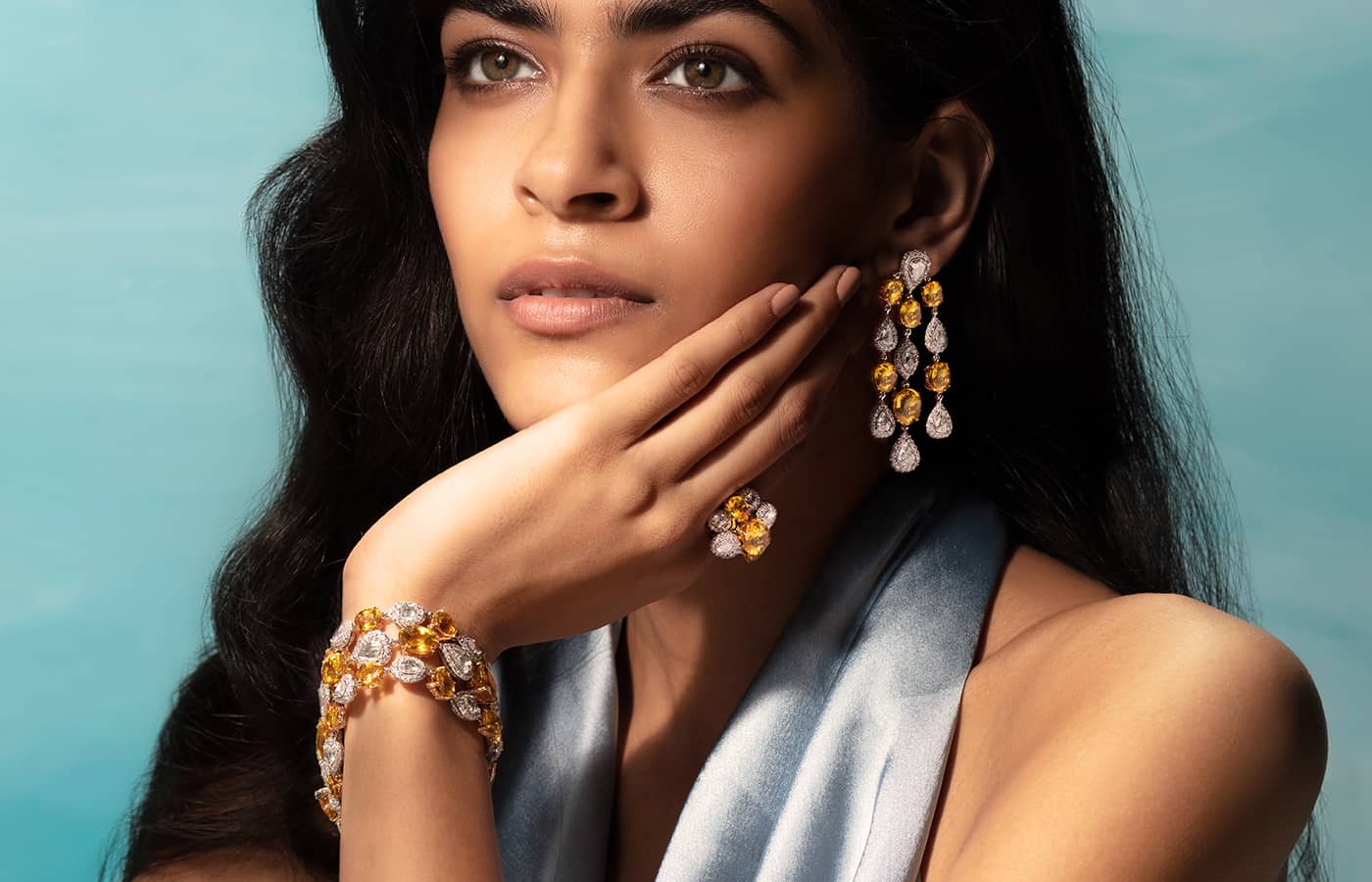 Looking ahead, Alok Lodha Jewels will be showcasing its High Jewellery to the Middle East, including Bahrain and Qatar, between November 2022 and February 2023 to meet its clients at various events. It is also preparing to unveil a "special floral collection" early in 2023, which will undoubtedly be as excellent as all other creations under the House of Lodha umbrella.
You can visit Alok Lodha boutique in India, New Delhi - 1 Sunder Nagar Market and Kuwait - Shop no. 19-20 Zahra Shopping Complex Salmiya