Jewellery designer Grace Lee is the queen of bridal stacks, specialising in low-profile engagement rings made for company. Her Instagram page is a source of endless inspiration for contemporary brides. In one post, a sizeable emerald-cut engagement ring is stacked with a gold band accented with mixed-cut diamonds that appear to float around the main rock, as well as her Double Helix ring that loops twice around the finger before stretching out to wrap around the middle digit too.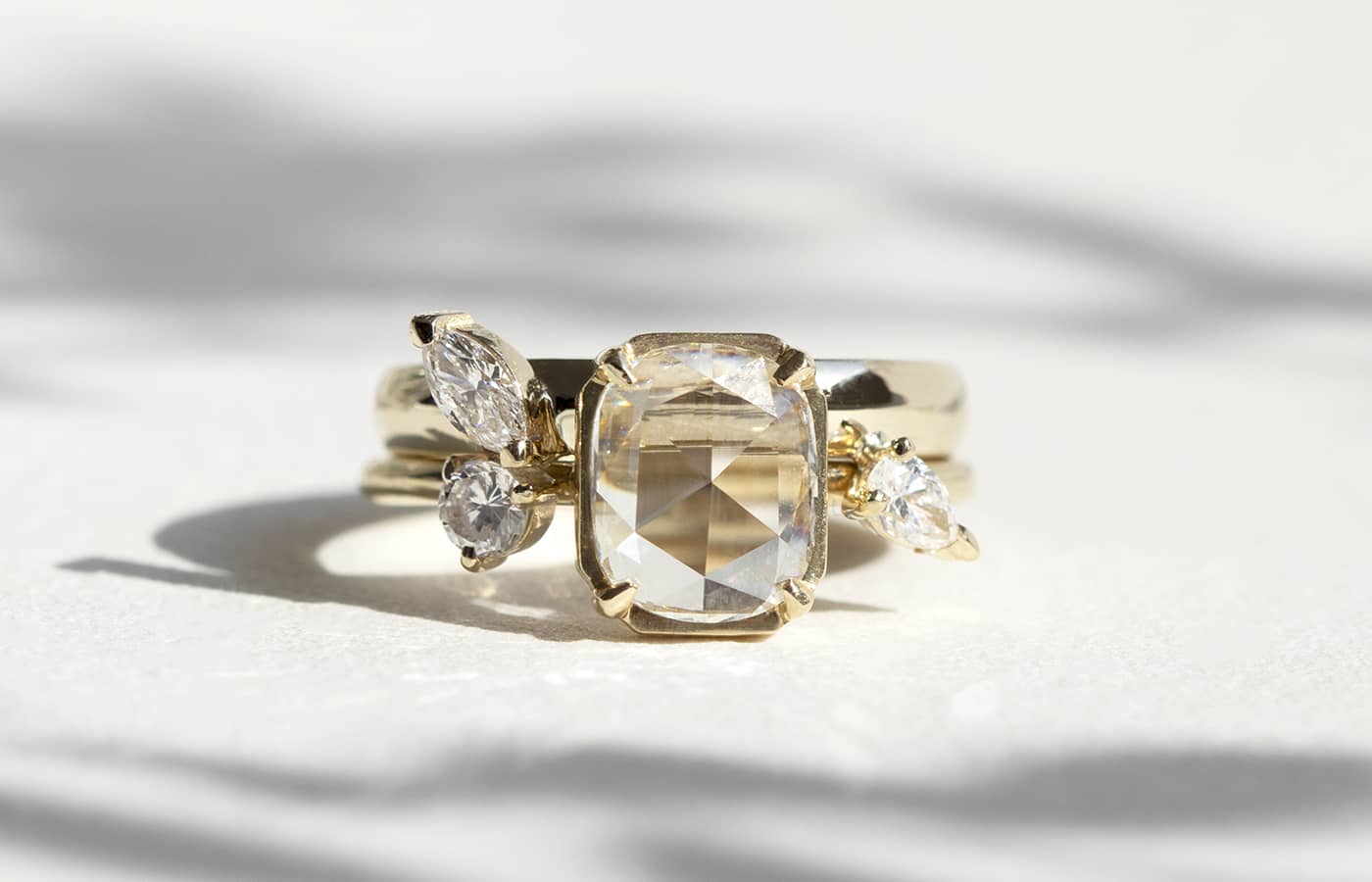 You could say that Lee, who has a store in California's Venice Beach, has a fluid approach to bridal designs and she certainly never shies from a contemporary stack. However, even she was in awe of one client request. "I once had a couple order seven different wedding bands to stack with the engagement ring," remembers Lee. "The best part of the story is when the groom-to-be said, 'that's all?"
A great choice for alternative brides
As jewellers will tell you, bridal stacks are not so much of a trend as an alternative to traditional wedding ring sets. "It's a specific alternative bride that wants something different and very versatile; two to three rings as the band, or an engagement ring that doesn't feature the classic one-stone look," says jewellery designer Judith Peterhoff, who offers a variety of textured gold bands accented with diamonds that are designed to be stacked together.
"One of my favourite commissions was making a stack from unworn family heirlooms," she continues. "We went through her inherited pieces that she no longer wore but which had an emotional connection and story, making three bands to wear together as a wedding ring stack that she'll cherish forever and can add to as well."
Ensuring a perfect fit
Making the decision to purchase a stack all at once can have its benefits, should budget allow. "Buying three rings at once, rather than one at a time, can mean a more cohesive look, or a more adventurous stack," advises Rachel Boston, a jewellery designer who specialises in luxurious commitment rings. "You can try on different combinations, see how the designs interact with one another, and you might find yourself drawn to something you hadn't considered before, which you might miss if just adding one ring at a time."
Another reason to consider a bridal stack is versatility. "You can switch things up and just wear one, two, or all three together," says Boston. "An eternity ring, for example, is a great travel ring: if you are nervous about going on holiday with your engagement ring, an eternity band can work as a placeholder alongside your wedding band."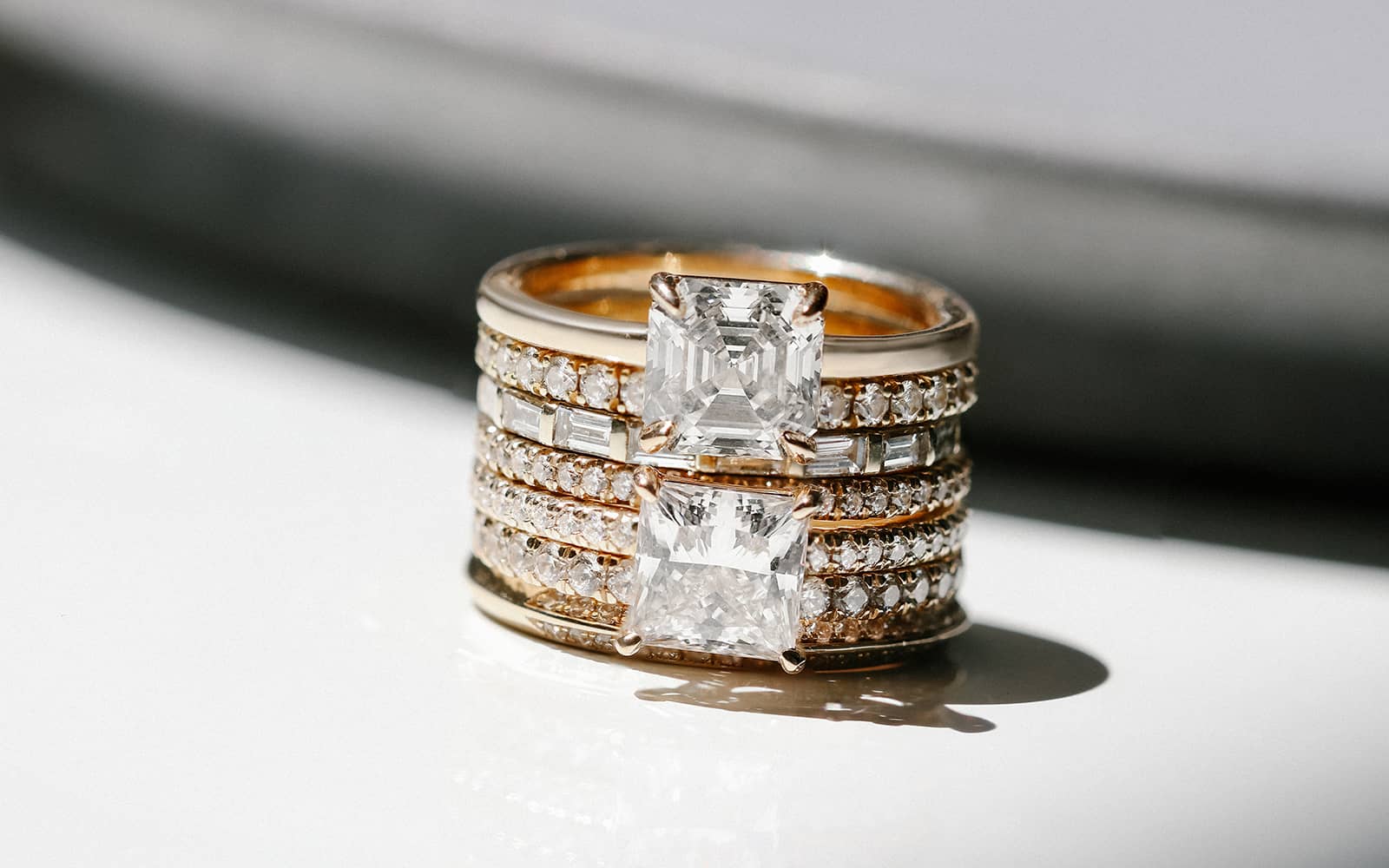 Party jacket or eternity band?
The classic eternity band – a ring set with a loop of diamonds, traditionally bought to mark a special anniversary or birth of a child – is not the only choice when considering a third commitment ring. Increasingly, brides are looking for an addition to their bridal stack that will bring a little more fun and excitement for party wear. This has made bold ring jackets or decorative nesting bands a popular choice.
New York by-appointment jeweller Serpentine Jewels created its Transformers collection of customised ring jackets, often set with bright coloured gemstones, to cater to this demand. These single rings create the impression of a stack and are the perfect way to transform an engagement ring into a cocktail ring at a moment's notice.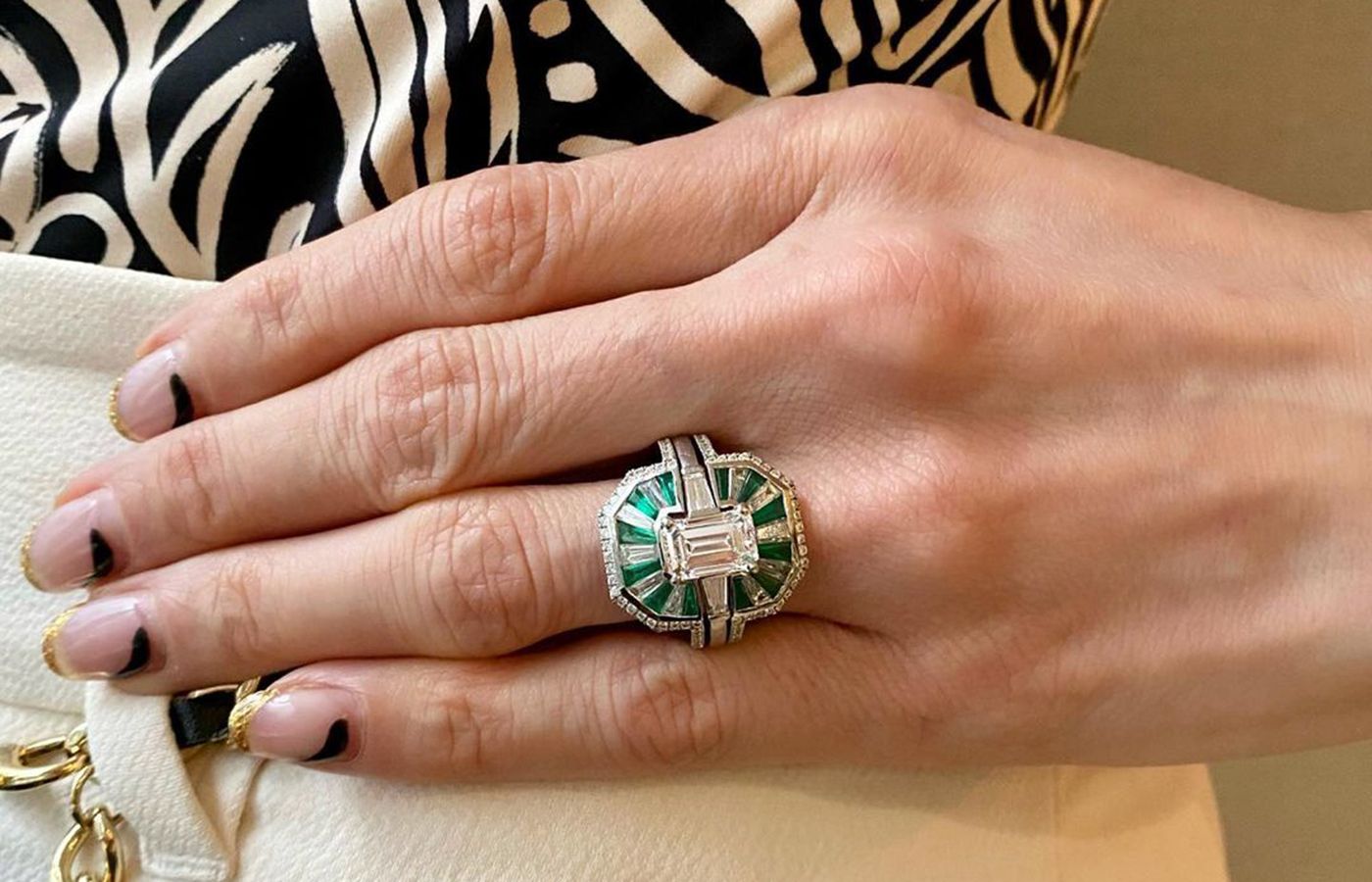 While these rings can be custom designed to pep up long-cherished engagement rings, Serpentine Jewels founder Ali Galgano is now seeing couples buying jackets and engagement rings at the same time.
A proposal with a difference
"We designed a ring and ring jacket for a recent client's engagement," Galgano shares. "His fiancé is very fashionable, and while he wanted to give her something unique, he also wanted it to be versatile. So, we designed a classic, emerald-cut ring with tapered baguettes, as well as an Art Deco-inspired Transformer to go with it. He first proposed with the engagement ring and then, right after he popped the question, followed up her 'yes' with a ring jacket that turned it into something truly next level. A surprise on top of a surprise."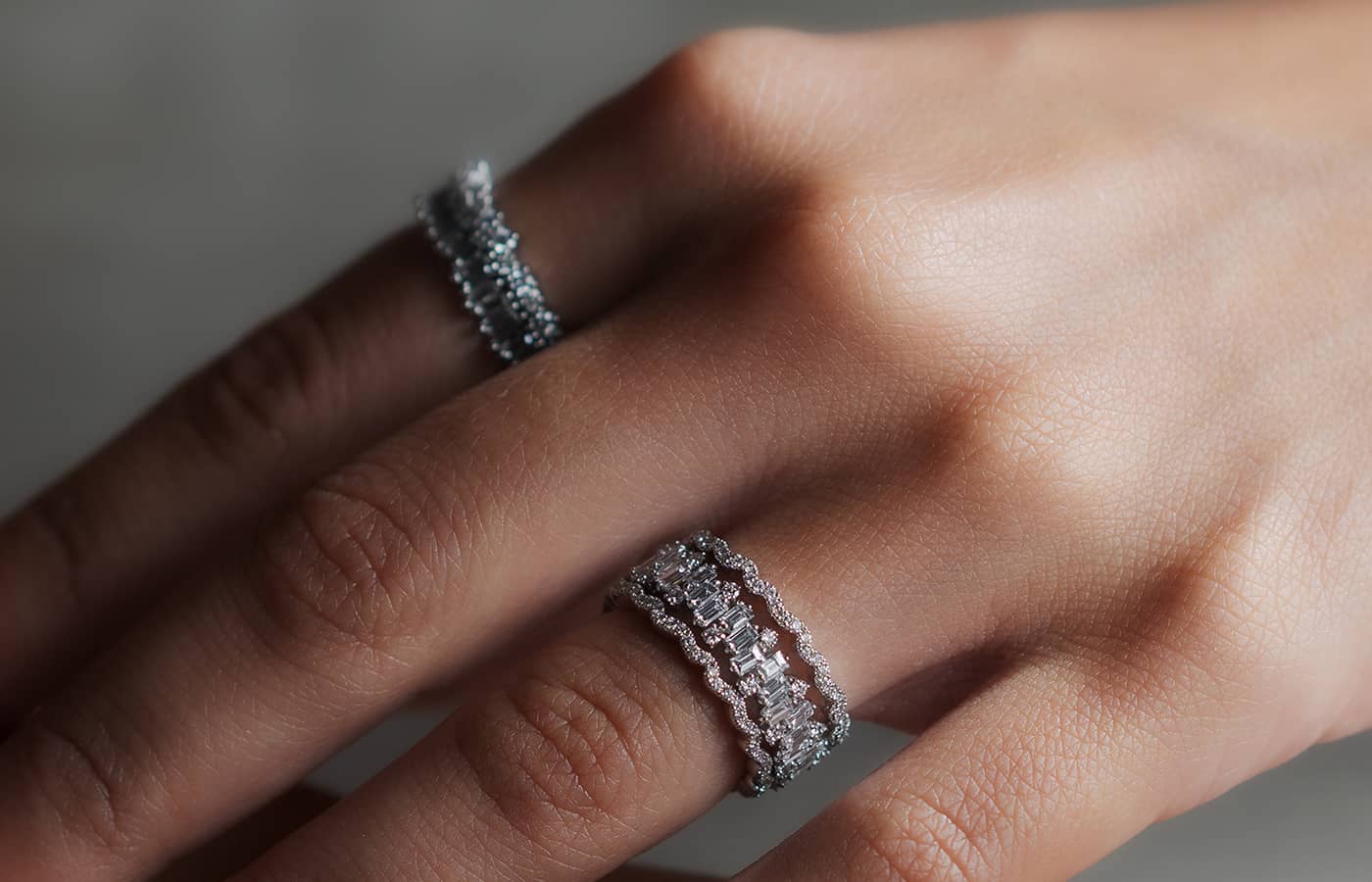 Collecting and curating special pieces of jewellery over time, as was tradition with the original trio of engagement ring, wedding band and eternity ring, can be a rewarding way of marking life's milestones. However, sometimes you just know who you are and what you want; and with the added benefits of getting rings that sit beautifully together, create a stylish point of difference and give you instant versatility, it is easy to see why brides-to-be are choosing to stack up.