As you would expect, haute joaillerie collections are made not to start a new trend but rather to preserve the very best of jewellery art. The leading maisons Dior, Bvlgari, Louis Vuitton, Chanel and Cartier, as presented here, definitely pulled it off. So let us look at their wonderful creations launched in 2013.
As well as Boucheron, Dior was the brand that chose to honour its founder last year. The de Castellane tribute to Christian Dior was captured in the iridescent delicate necklaces, earrings and rings of the high jewellery collection "Cher Dior".
Incidentally, this 2013 selection was a more intimate, small scale offering that the large pieces in the last "Dear Dior" collection. In the middle of all the last creations were "the big four": diamond, ruby, sapphire and emerald. The back of Dior jewels was covered with lace pattern.
Whilst Victoire de Castellane departed from large pieces, Lorenz Bäumer from Louis Vuitton thrived on them. Four large necklaces made with rare precious stones set in heartwood formed the premise of his "Chain Attraction" collection. These were complemented by more modestly sized earrings, bracelets and rings.
It is worth mentioning that the familiar patterns of Louis Vuitton's monogram (flowers and stars) are practically nowhere to be seen. Perhaps Bäumer is looking for new ways to realise the brand's philosophy?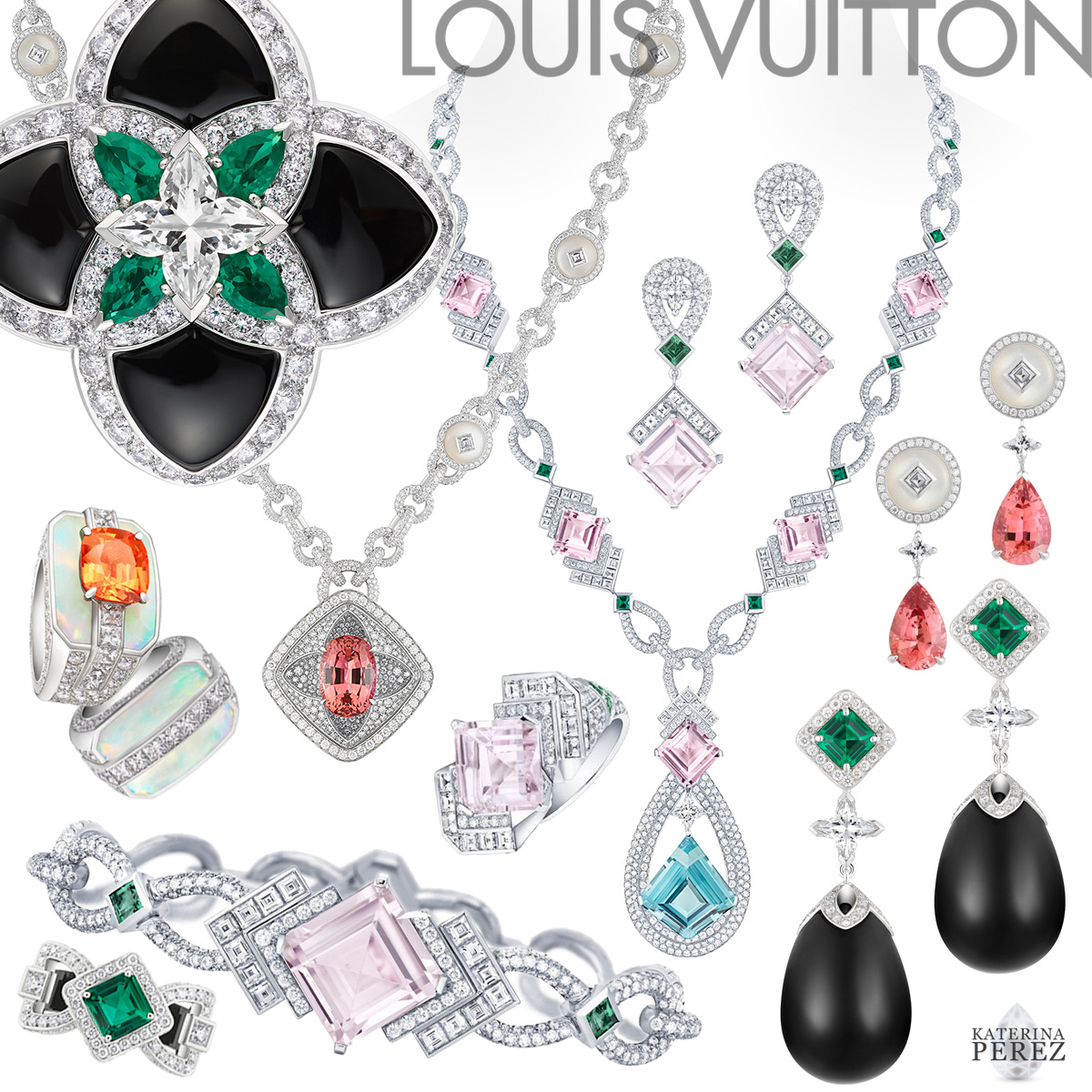 Avoiding experiments, the designers at Chanel found their inspiration for "Sous le Signe du Lion" in the symbol of a fashionable home and the talisman of Gabrielle Chanel: a lion. 58 pieces from the "1932" collection, adding to those displayed in 2012, include the king of the beasts.
The full collection has sculpted lions, talisman coins and a mosaic made from ornamental stones (lapis lazuli, crystal, rutilated quartz), dazzling white and diamonds multicoloured pearls.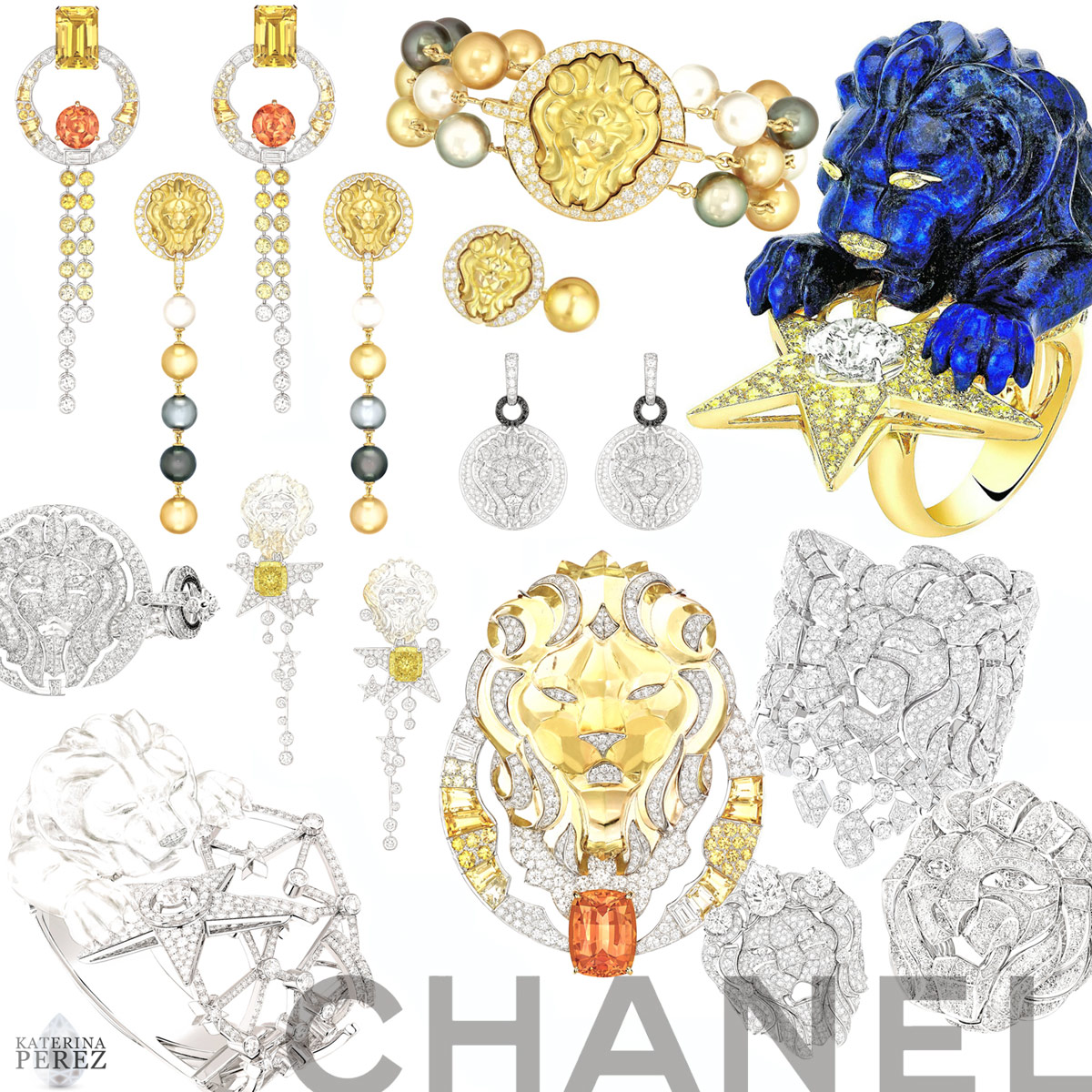 Cartier, however, had an entirely new approach to its 2013 haute joaillerie collection, making semi-precious rutilated quartz the protagonist of its "L'Odysée de Cartier" collection. Also added were the mint colour emeralds and misshapen sapphires.
All pieces were separated into four basic groups: Africa, India, China and the modern metropolis. The result is a unique bejewelled journey through the history of the brand and around the world.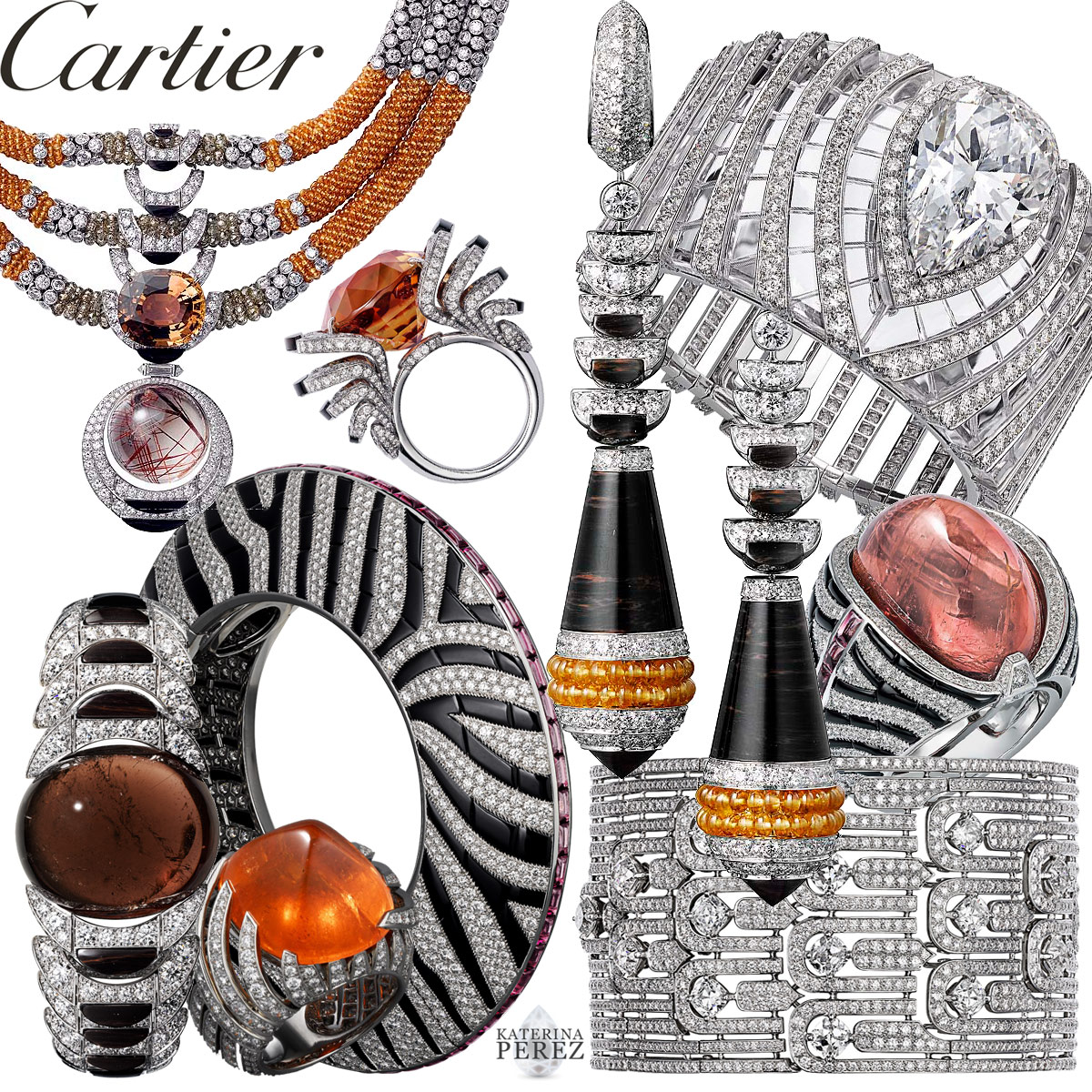 The high jewellery collection "Diva" by Bulgari is an ode to the great divas of 1950s and 1960s cinema who wore and adored Bulgari's creations, such as, of course, Sophie Loren, Grace Kelly, Gina Lollobrigida and Ava Gardner. Every item in the collection is an expression of a lady's glamour and dignity which is why the designers selected the most sumptuous precious stones and the finest diamonds.
They set them in exquisite necklaces, large earrings and cocktail rings made from different types of gold: rose, yellow, white. One of the most impressive items is a necklace with a 43-carat Sri Lankan sapphire.