Bulgari, founded as a jewellery shop in 1884 by Greek silversmith Sotirio Bulgari, is noted for its excellence and formidable history of innovation. The brand was much favoured by the likes of Elizabeth Taylor and Audrey Hepburn. In fact, Elizabeth Taylor owned many one-of-a-kind pieces by Bulgari. If you wish to understand more about Bulgari jewels there is a wonderful opportunity awaiting you next week.
On June 9, London Art Studies will hold its first ever 'In Focus' session dedicated to jewellery. The session will be helmed by Daniela Mascetti, Sotheby's expert and Bulgari historian. She will discuss Bulgari's fascinating history, whilst exploring the stories behind some of its legendary jewellery. The speaker will delve into interesting aspects of the Italian brand and how the it launched influential trends and revivals in jewellery design.
Time: 10:00am – 12:00pm
Address: The Bulgari Hotel, London, Knightsbridge
Cost: £75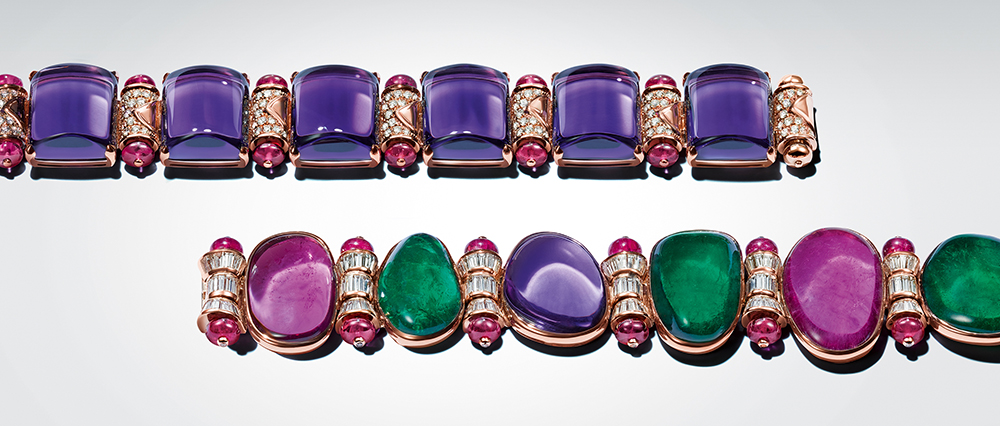 The lecture on jewellery by fine artists is another must-attend event, if you are a jewellery aficionado.
On June 10, the lecture will focus on 'Wearable Sculpture – The Jewellery of Fine Artists'. Emma Chrichton-Miller, arts broadcaster and journalist (Financial Times, The Wall Street Journal and Apollo Magazine) will speak about jewellery made by artists known for work primarily in another genre – sculpture, painting, photography or architecture. This session will traverse through the worlds of Picasso and Man Ray, Salvador Dali and Antony Gormley, Anish Kapoor and the YBAs (Gavin Turk, Marc Quinn, Damien Hirst, the Chapman bothers), Yves Klein and Tim Noble and Sue Webster. Aspects such as sources of inspiration, the materials, the peculiar challenges and constraints of jewellery will be covered during the talk, whilst the speaker throws the spotlight on wearable sculptures.
Time: 10:00am – 12:00pm
Address: The Berkeley Hotel, London, Knightsbridge
Cost: £75