The museum itself houses a collection of 1200 works by French jewellers spanning from the Middle Ages right up to the present day. Jewellery made by such outstanding masters of the 20th Century as JAR and Laurence Baumer has been put on display in a separate hall.

Now this ring by Lydia Courteille has been added to this collection, and the designer is more than deserving of the accolade. 'I am extremely flattered and happy that my work is being exhibited among such great jewellery artists. It is a great mark of recognition,' remarked Lydia. The committee members who selected Courteille's work wanted to add a piece which would reflect the designer's original style of jewellery. It could be characterised as Gothic with elements of Romantic, and among Lydia's works there are a number of rings, pendants and earrings which feature skulls, crosses and different symbols. But at the same time, she does not shy away from making pieces containing motifs closer to the heart, such as flowers, animals and insects.
The 'Autodafé' ring takes the form of a cross made from black gold, a jewellery material with which the designer is well acquainted. The cross is completely covered in black diamonds and outlined along the edges with miniature enamelled flowers. 'This piece takes on two of my favourite subjects: symbols and religion. It is also an example of the incredible craftsmanship of my work,' the artist explained. So, if you find yourself in the Museum of Decorative Arts in Paris, I recommend having a look at the breathtaking exhibition of French jewellery and, of course, make sure you spare a moment for the collection's exciting new addition.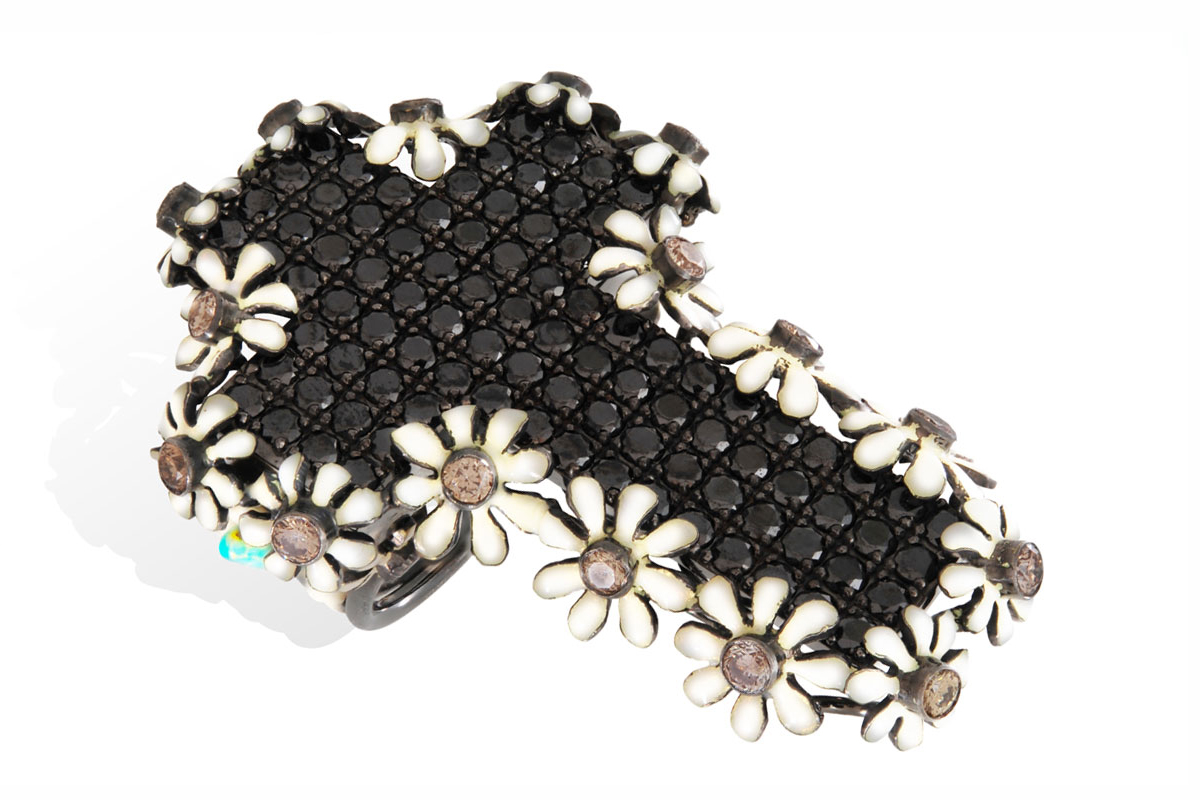 Photos are courtesy of Lydia Courteille