Jewellery specialist, journalist and gemmologist, Katerina Perez is internationally recognized as an expert in the field. With 12 years' experience in the jewellery industry, Katerina started writing about this universe out of love for all things precious with the idea to educate and inspire aficionados around the world. She has turned her passion into a profession and today, eight years later, she runs an omni-channel online business. She is the founder and editor-in-chief of KaterinaPerez.com – a platform that raises awareness of fine jewellery and precious gemstones. Behind the scenes, Katerina consults with brands on their social media strategy and branding, creates content and art directs photoshoots. She is also a public speaker and regularly hosts lectures, masterclasses and seminars at key trade exhibitions across Europe, the United States, India and Russia, as well as educational institutions like the Gemological Institute of America (GIA). As an essential source for social networks (with more than 350,000 Instagram followers), Katerina now offers online courses for jewellery professionals to help them improve their sales through Instagram - the number one social media platform for jewellery discovery.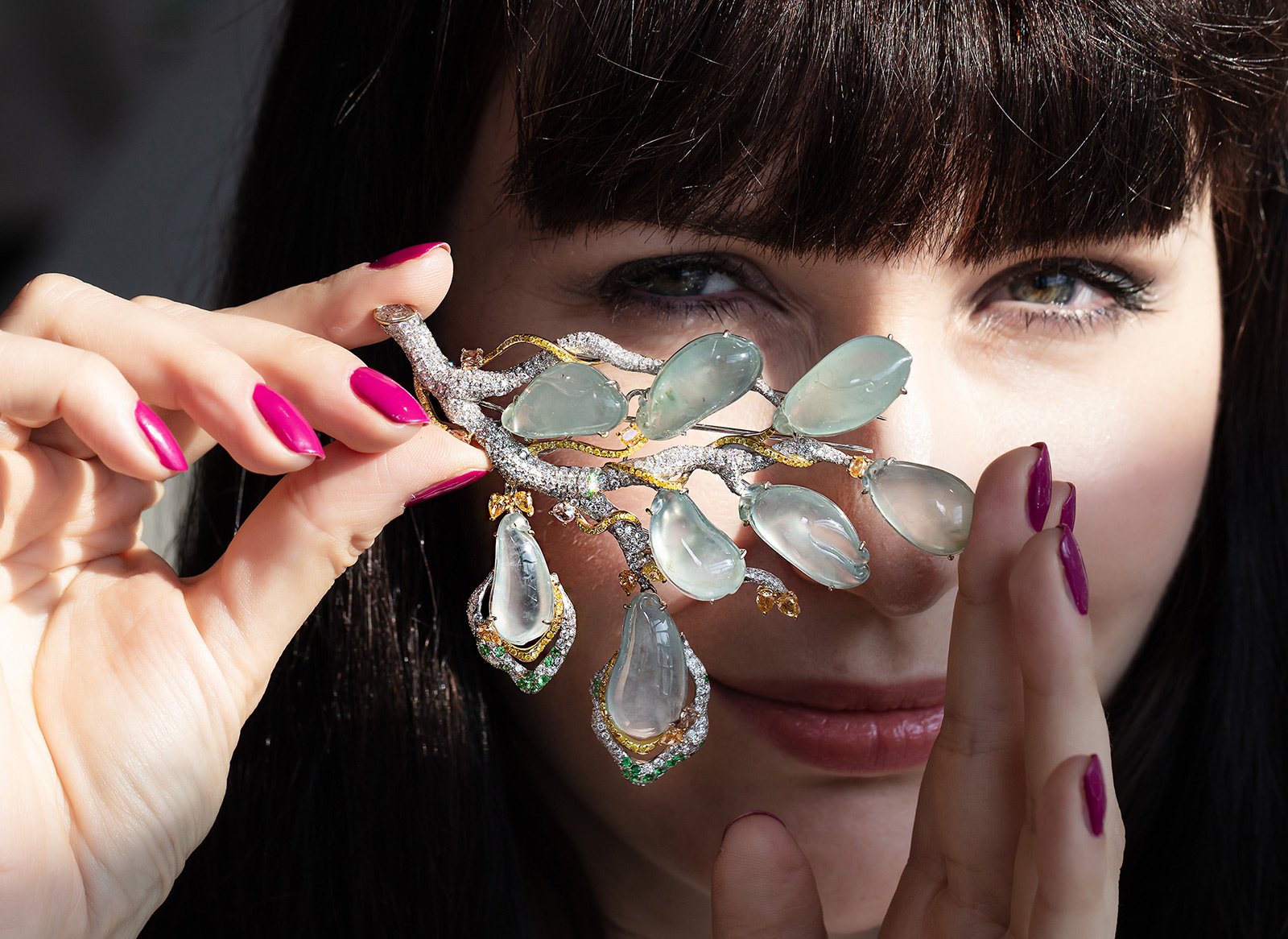 In 2013, you created KaterinaPerez.com How did this project get started? What were your motivations and sources of inspiration?
Passion. It started with passion for jewellery and a desire to share my knowledge with everyone out there – this is what still drives me in my work. I started writing about jewellery when working at renowned jewellers on London's Bond Street. Customers would usually only ask about the carat weight and the price of a piece of jewellery, while I wanted to share much more with them: the original design ideas and the intricacies of craftsmanship that also affect the price. There is such an abundance of jewellery that in my mind represents art rather than just self-adornment. I wanted to share my precious discoveries with people who may not usually encounter the world of haute joaillerie and that's why I started my online project. I contextualise the jewellery I see and convey its beauty, but also its significance as a creative medium.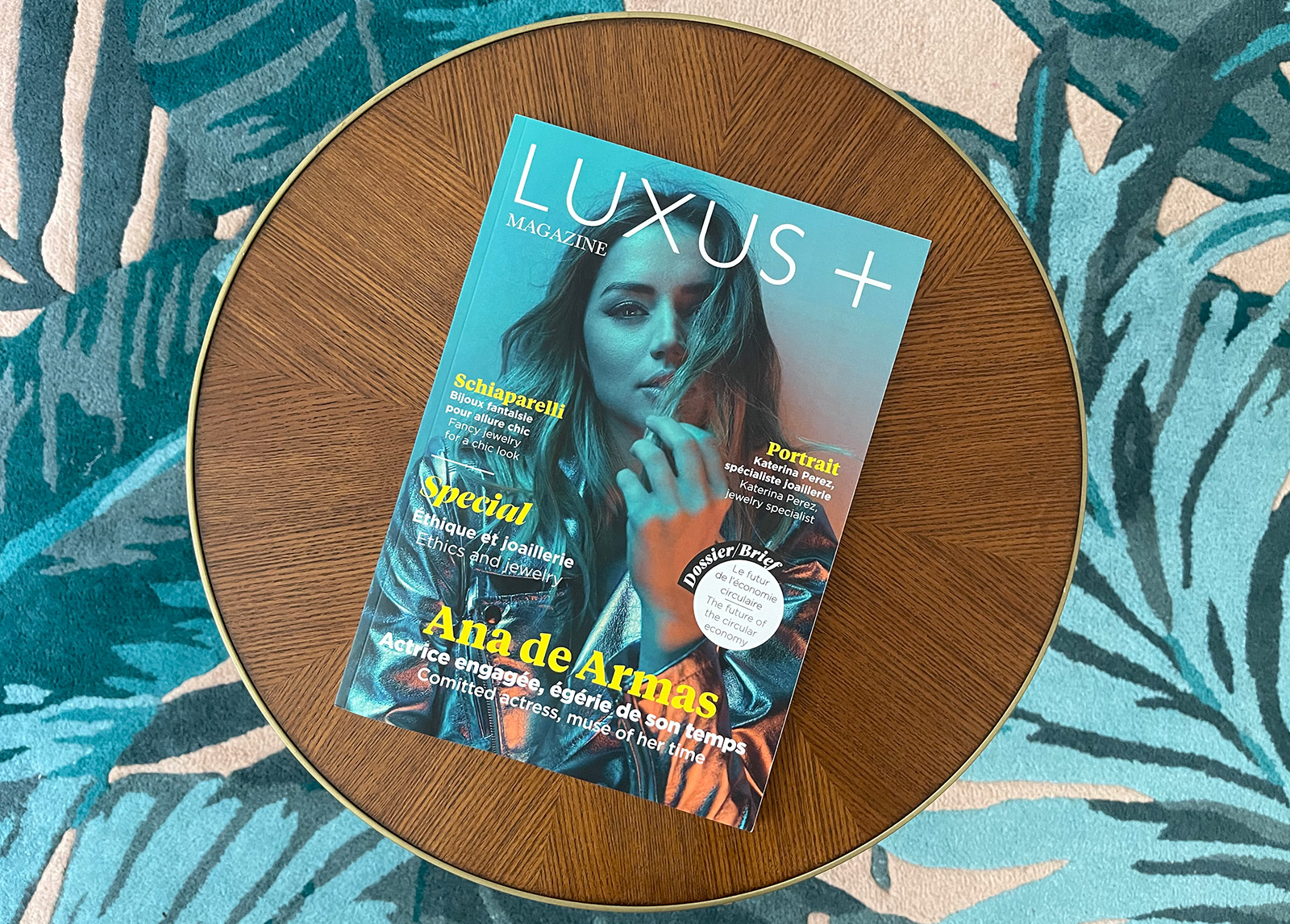 From the young influencer you have become a seasoned businesswoman. Can you tell us about your journey?
I am one of those lucky people who managed to turn their passion into a profession and now inspire others to do the same. I believe there are five key things that helped me to achieve success. First of all, it is my passion for jewels and gems (or should I say obsession?) that keeps me hungry for new jewellery discoveries, which I share on KaterinaPerez.com and @katerina_perez Instagram. The second factor is my strong intuition, which allowed me to build a business, carve out a previously non-existent profession and build a strong relationship with many people in the industry. Thirdly, it is my refined taste that I inherited from my artistic parents – it helps me to select the best jewellery out there to showcase to my audience. The fourth element is creativity that helps me to produce engaging content. And the fifth element… I am actually hesitating between being a born workaholic or a risk-taker!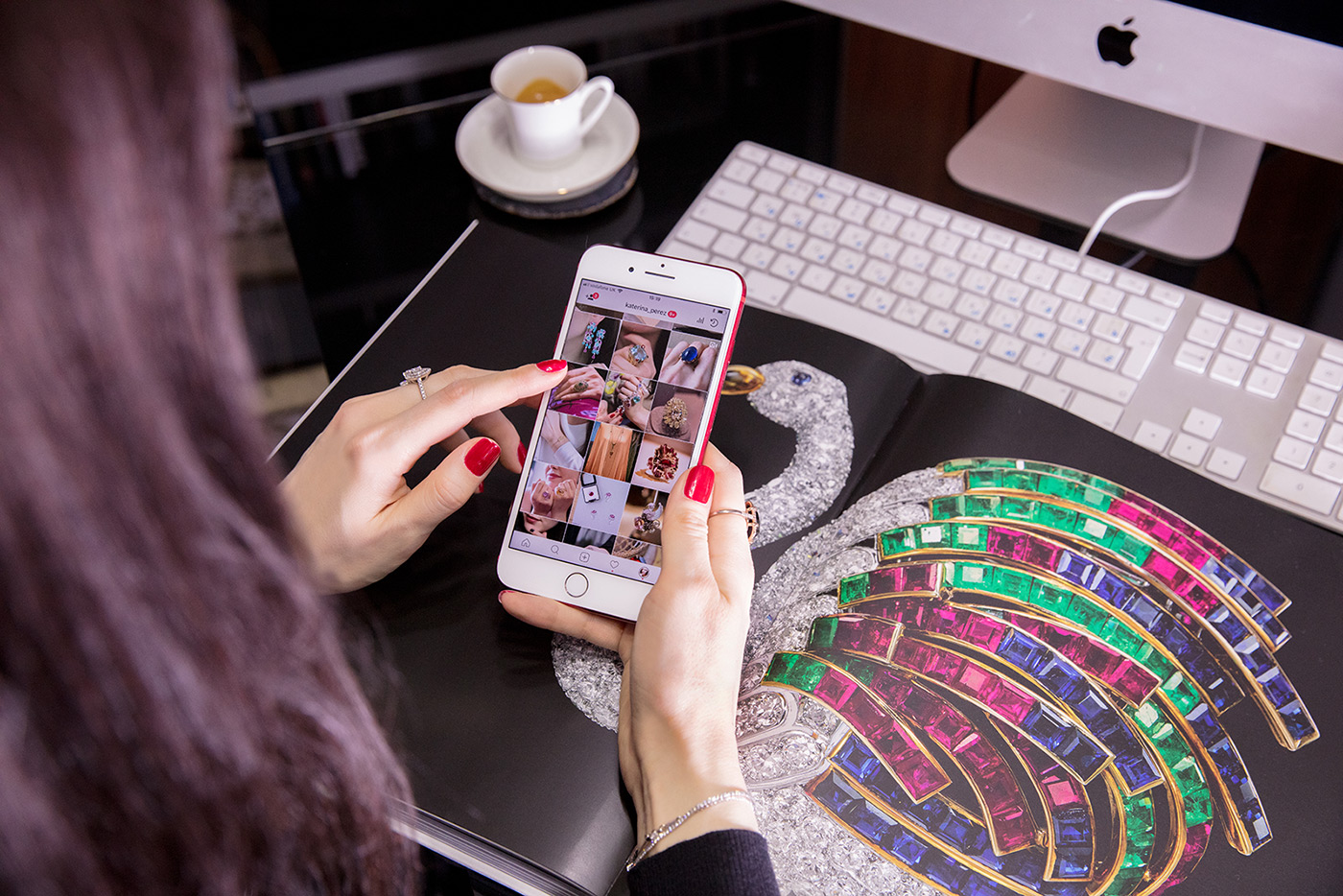 How would you define yourself? What are your aspirations and what do you want to offer through your involvement in jewellery?
I would like to think of myself as a 'curator of the best jewels'. The basis of my work has always been to popularise precious jewellery and increase its desirability. It is a form of art that is underexplored since it is often kept in safes away from the public eye. I have always wanted to change that, which is why I chose online platforms for my communication - they can be accessed by everyone who loves jewellery in any part of the world. Through showing the best designs to my audience and educating everyone about all things precious, I ignite the desire in my readers and followers to own the beauty I show them. So, for many years my website and Instagram have been a source of jewellery insights, inspiration and a shopping destination for haute joaillerie.
Usually, the professions are technically specialized. Conversely, you master different trades (photography, writing, sales, communication, community management, public relations, etc.). Multidisciplinary, your skills are all used for the benefit of the jewellery universe. Your knowledge of the industry itself extends from gemstones to market and sale. As a specialist in a field, your career is therefore innovative and against the grain. How did you manage to develop such a position and make it legitimate? How do you explain your success?
Professional knowledge, a focus on quality, passion, dedication and genuineness – these are the key ingredients in my success formula. I have always worked on making my name synonymous with high standards in everything I do, and this is what works in my favour now. I am a professional in various jewellery-related disciplines because I never stop learning new things about jewellery, creativity, running a business and then put them into practice. I have built a team of seven brilliant people who are equally dedicated to our mission to popularise Haute Joiallerie and I wouldn't be able to do all this without them! Yes, I am a businesswoman, but I do what I do first and foremost out of love for jewellery and this wonderful industry. People can feel that!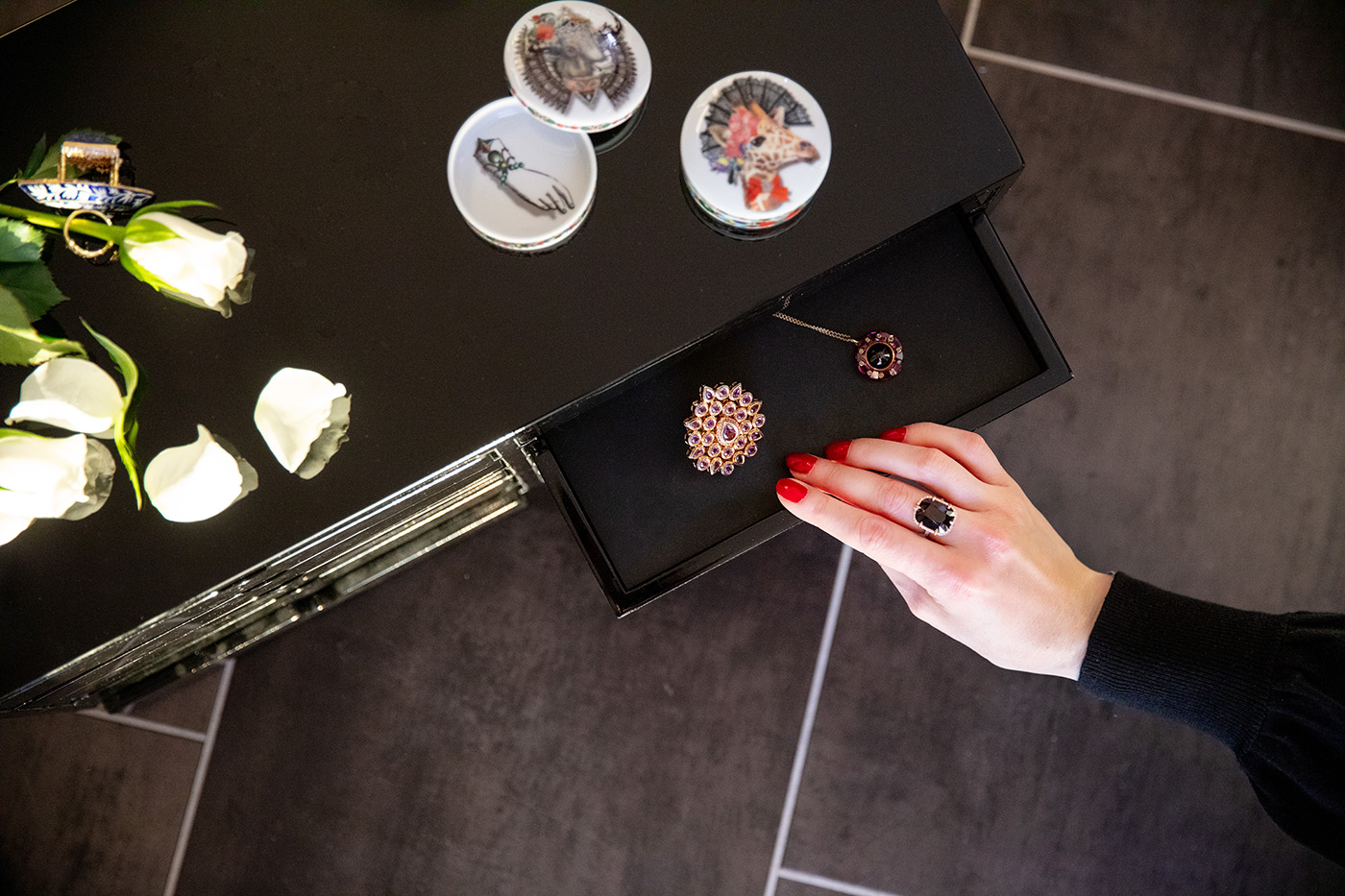 What were the difficulties you had to face in order to integrate into jewellery, develop your presence and establish yourself as a long-term reference in the industry?
The most challenging part, as you say, was actual integration in the world of high jewellery which was rather conservative when I started. Seven years ago, no one really understood why I wanted to write about jewellery online and not in a print magazine. I could only attend events and jewellery presentations on behalf of a London-based Russian-British magazine that I was the editor of at that time. But my consistent quality work and rapid growth made even top brands warm up. But, of course, when you build a business from scratch without any guidance, you constantly face challenges of all sorts.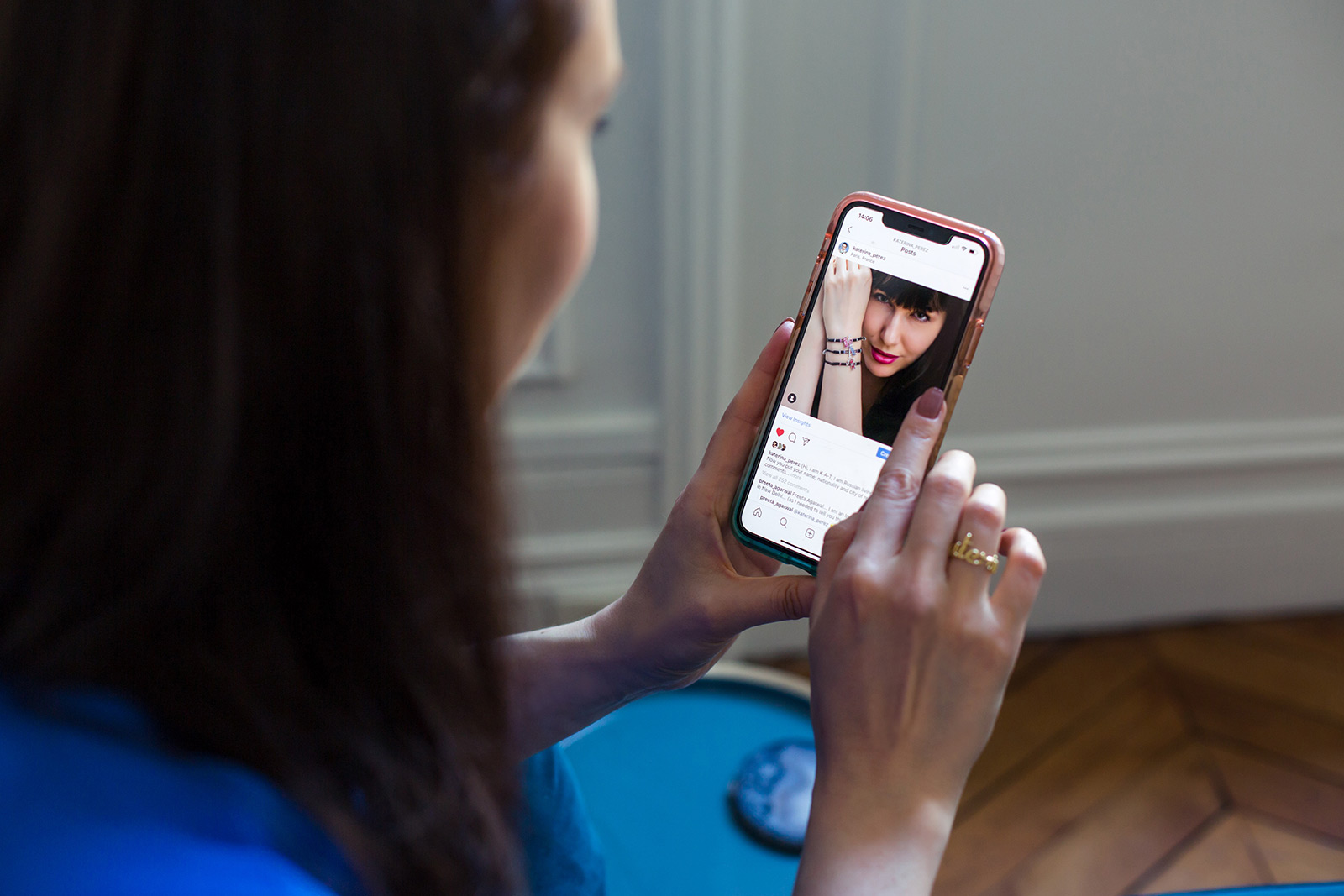 You have a glamorous style that fascinates, a deep knowledge of the universe and maintain a special bond with your followers. You answer on all points in terms of image, know-how and interpersonal skills. Is it the perfect mix for success?
It really depends on your definition of success. For me success is when I have people messaging me saying that thanks to me, they have fallen in love with jewellery and started learning gemmology, or when a brand I promote finds a new client via my platforms and that client finds a new jewel they are in love with. Success is when I introduce people and they end up benefitting from that acquaintance or when those I teach or consult see their business doing better. For me, my personal success is nothing without seeing others happy around me.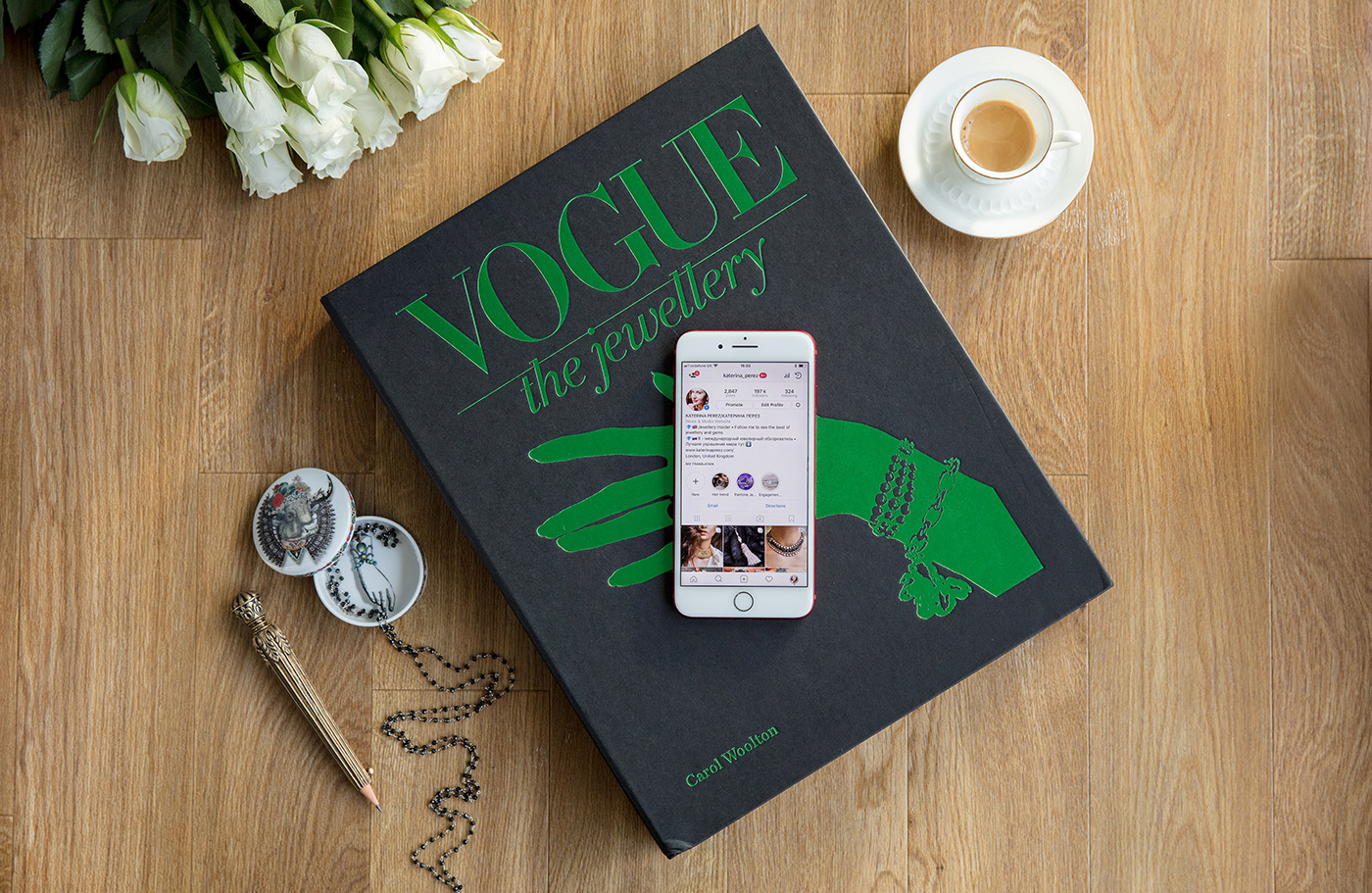 Russian by birth, you lived at London and now reside at Paris. Globetrotter, you also juggle between your business and your life as mother. How do you maintain your balance?
Who said I do? Haha! It is thanks to advanced planning both inside and outside of work, my team and my supportive husband that I can maintain balance. These factors allow me to run a business and have enough time for my family and, of course, a little bit of 'me time' too.
What conclusions do you draw from this adventure and what you have created?
I think the best answer here would be the Confucius quote that states: "Choose a job you love, and you will never have to work a day in your life."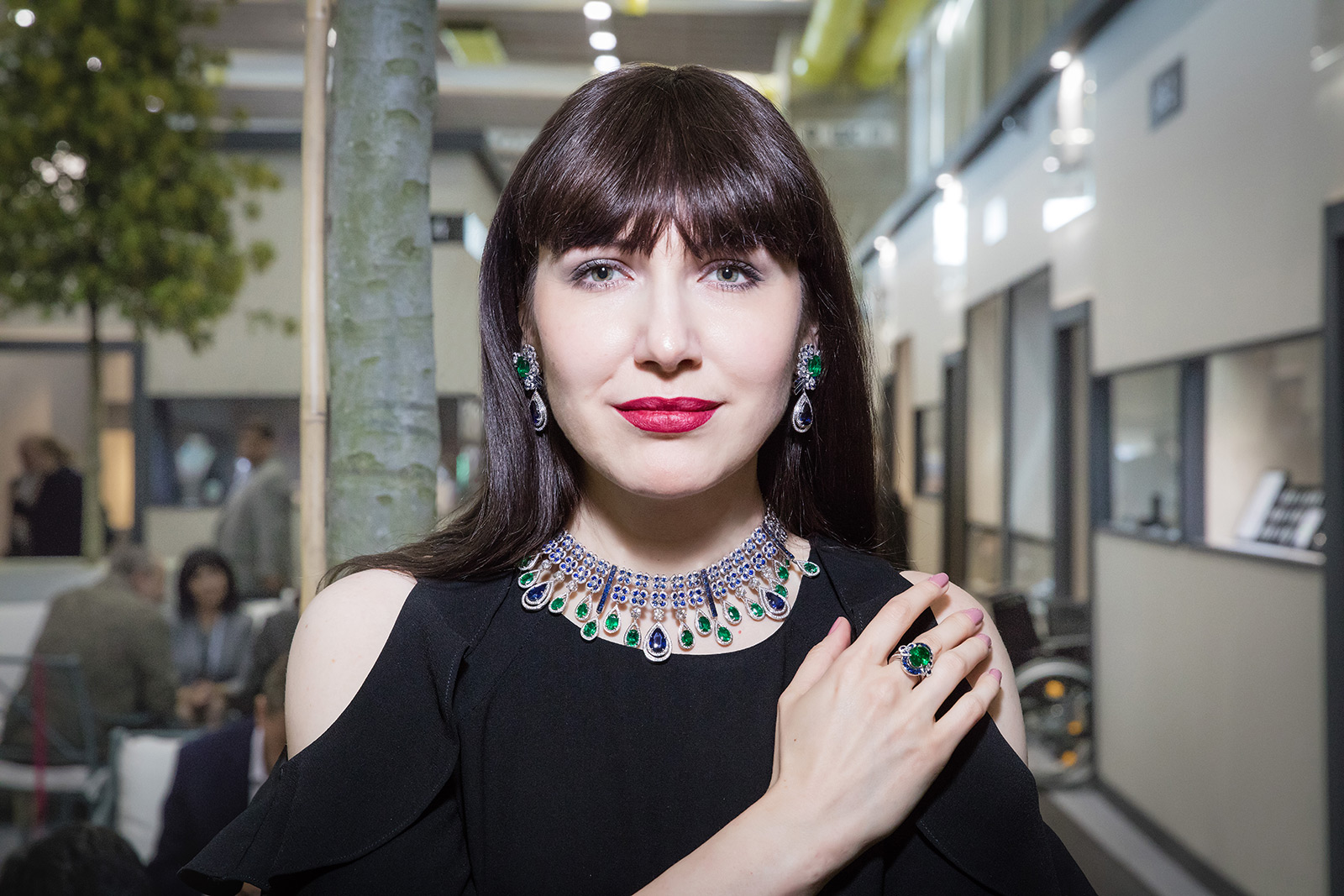 What would be the best advice you could give?
Never stop learning as knowledge is a secret weapon that can take you to new heights!
What are your priorities today and your plans for tomorrow?
With a mission to popularise precious jewellery, I am also focused on helping people in my industry. Despite jewellery being glamorous, there are still some gaps that needs to be filled in terms of helping others, and I am working on starting my own jewellery foundation that will be launched in a few years… I will say no more for now!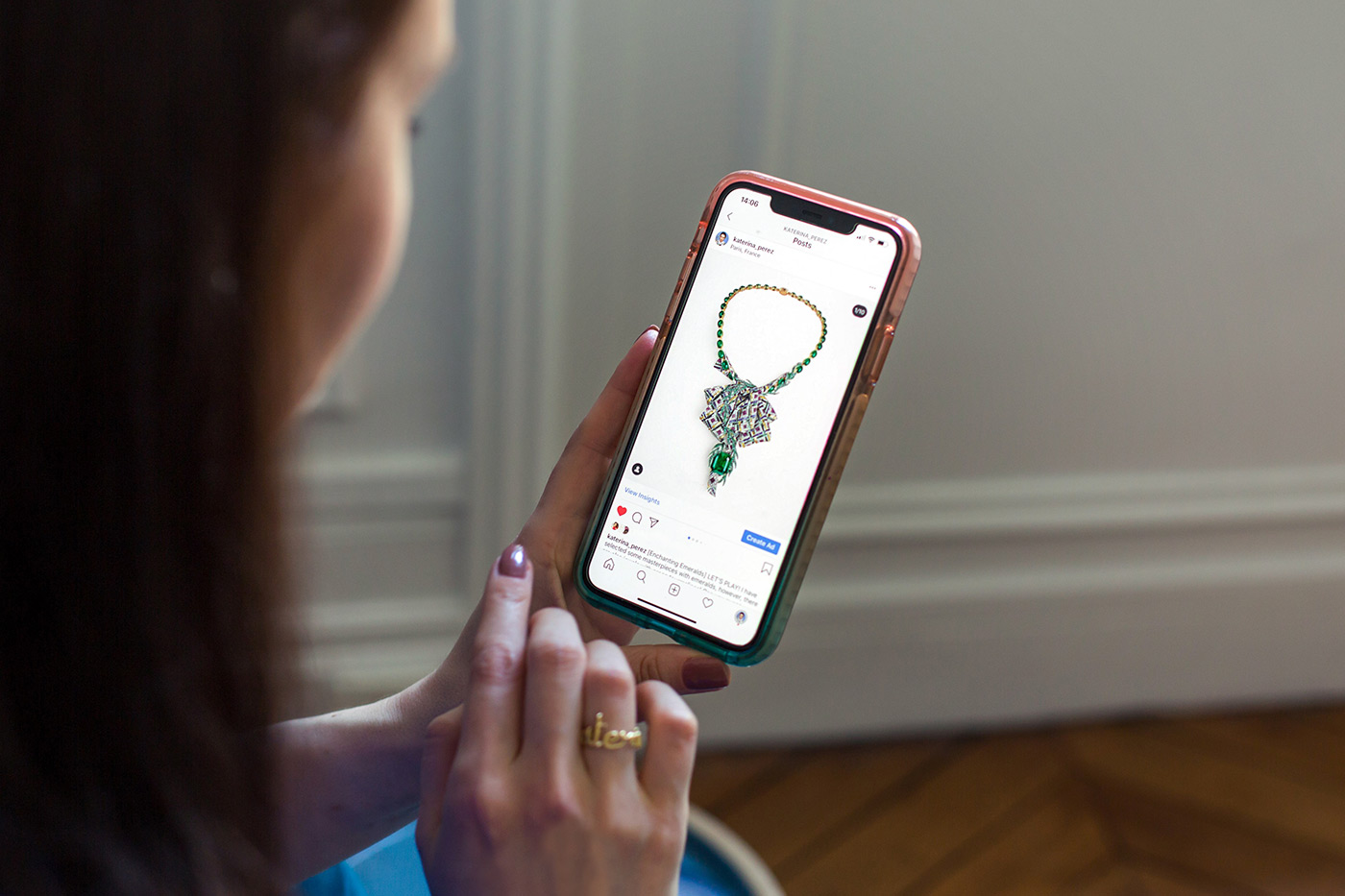 Finally, who is Katerina behind Katerina Perez?
A fashion, art and cinema-loving mother of a five-year-old boy and a wife who likes to make everyone around her smile.