Within design there is a commonly held perception that there is nothing new, there are simply reinterpretations of what has gone before. Eminent jewellery houses are searching for new and modern motifs for their bridal collections within their more successful lines that have already earned the love of their clientele.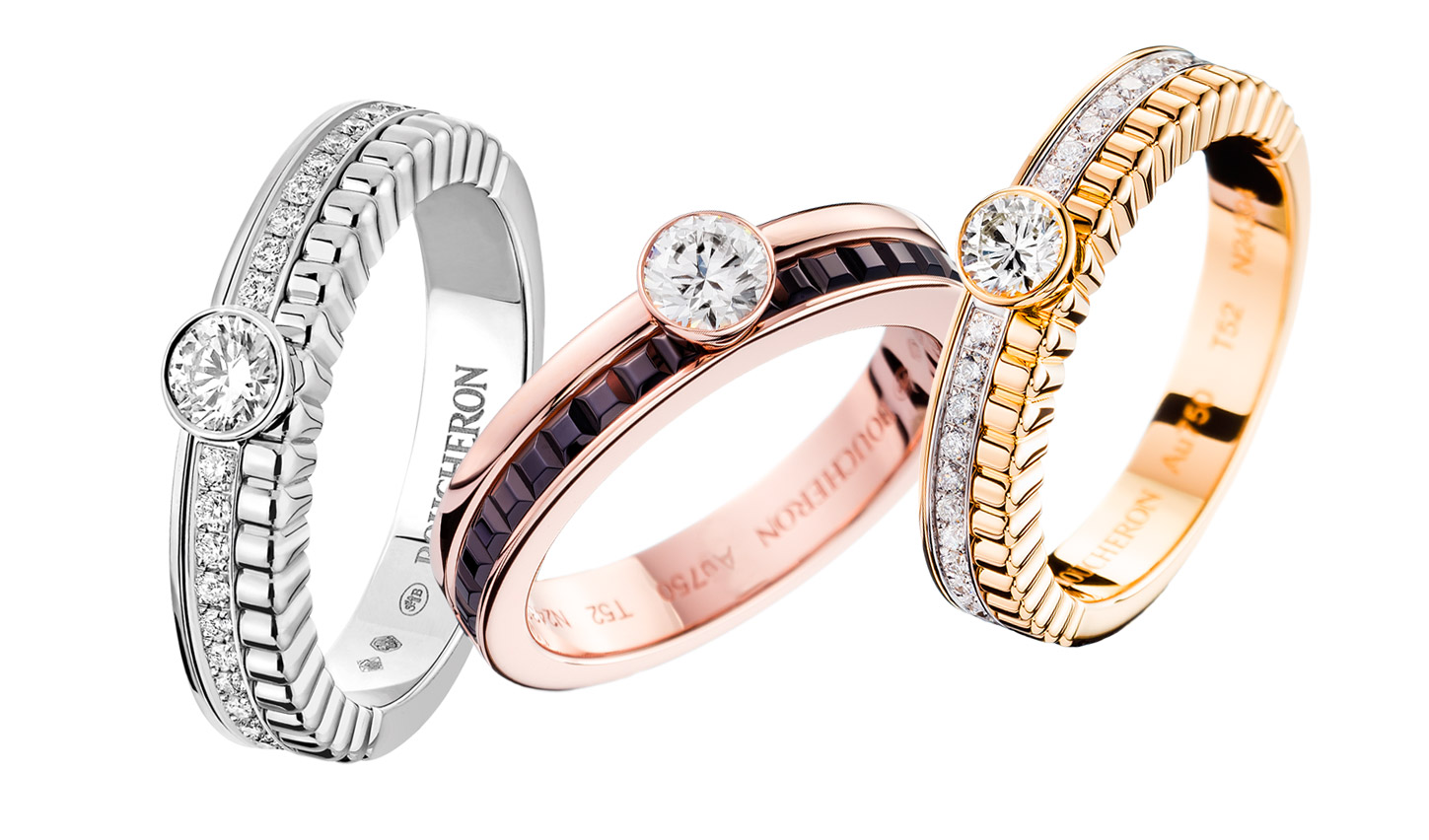 This notion is evident in the graphic lines which have been chosen to emulate the architecture of the private mansion at 26 Vendôme Square - chosen by Frédéric Boucheron in 1893 for its unusually sunny position in Paris - which have formed the basis for the Quatre collection from Boucheron. Blending several signature design combinations – 'clous de Paris', mirror framing and double godron – that have all enjoyed such popularity that they became established within not only in the permanent jewellery collection, but also the engagement ring lines by the House, breathing into them a new lease of life.
Many of the most successful luxury brands in the world have also incorporated their popular jewellery design codes into their engagement rings. An example is the world famous 'Love' collection by Cartier, which was released in 1970 in New York, and has managed to become a symbol of commitment and love - not only of the expertise of Cartier's jewellers - but for many married couples. Now, the technique of 'screwing' a diamond into a wedding band is recognised as a way of securing two hearts together for life.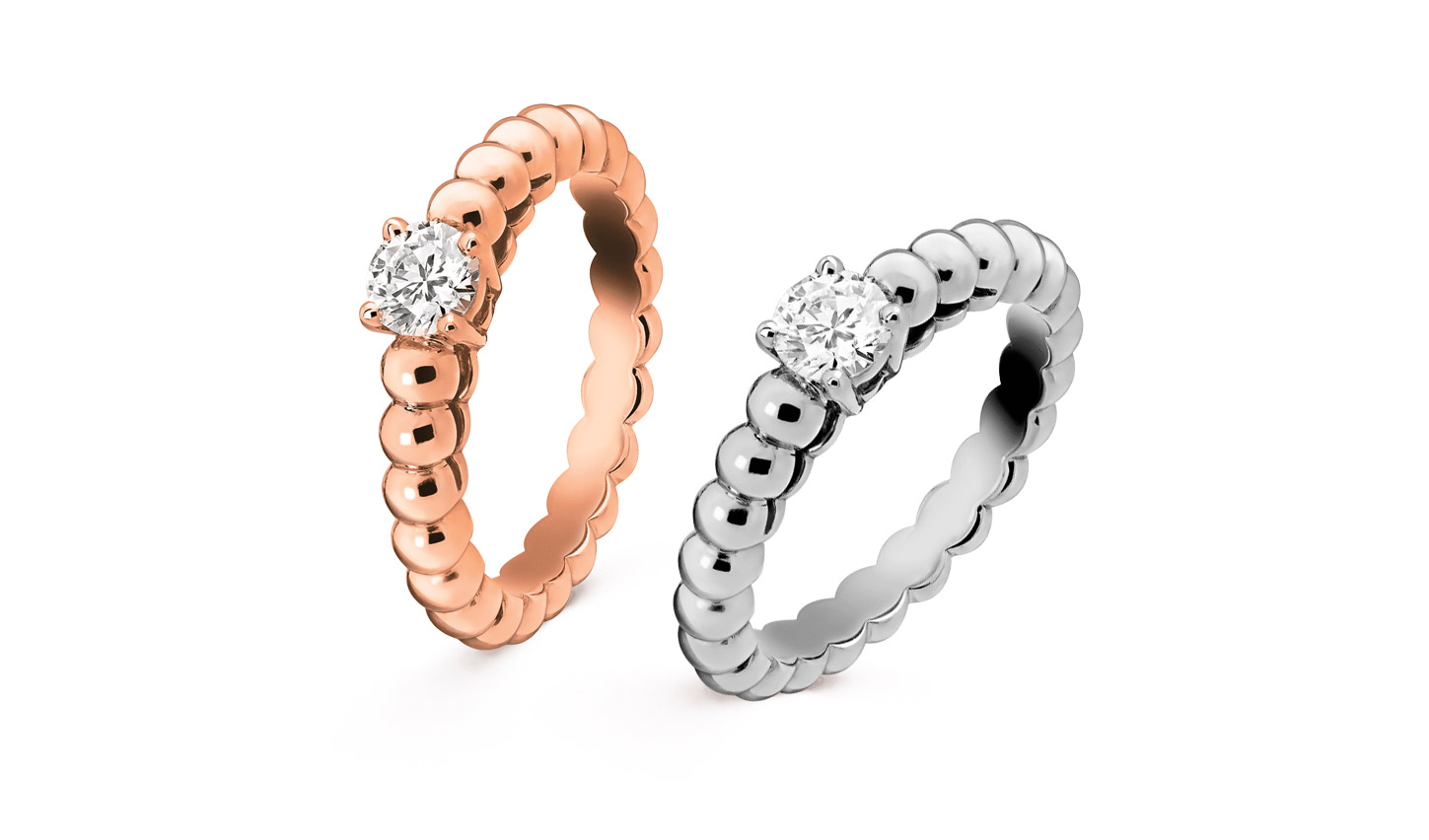 The legendary French House Van Cleef & Arpels has its own engaging design history, which began more than 100 years ago. The beaded contours which have become an easily recognisable motif from the 'Perlee' collection have also decorated earrings, bracelets and rings with precious and semiprecious stones. For those who are looking for unique engagement rings, the diamond version of this charming and distinguishable design makes for the perfect bridal jewellery choice.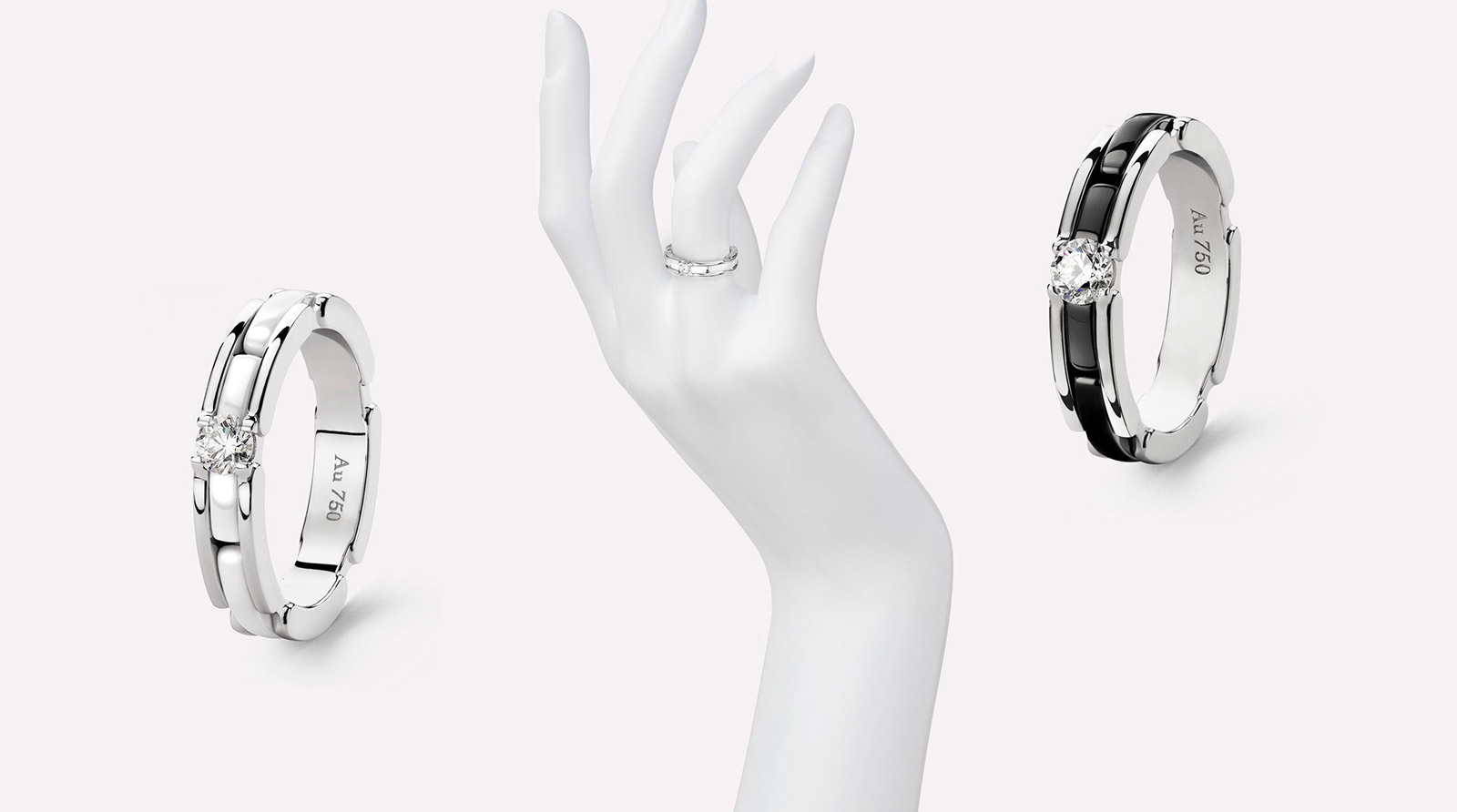 The 'Ultra' collection from Chanel is familiar to most jewellery fans, and this unique black and white palette of ceramics with gold has been adorned with diamonds within their bridal jewellery line, providing a more serious tone within the graphic rhythm of this design. Chaumet also has its own iconic motif: the golden honeycomb decorating the 'Bee my love' pieces. This is now reflected in their engagement rings, found in white, yellow and rose gold, all accented with diamonds.
The main value of the pieces in these collections does not necessarily lie within the carat weight of the diamonds alone, but rather in the understanding of the history of the brands which have created them. These signature design codes convey a recognition of tradition and stature within fine jewellery, as well as luxury in general. Therefore, these rings are understood to be a gift of value and significance by the bride to be, as well as anyone that she may care to impress!
For those who prefer larger diamonds, luxury brands such as Buccellati are also ready to provide signature design motifs in their engagement jewellery. Remember their jewelled lace? Now it can be 'woven' into your own love story. Seven years ago, the Italian jewellery house released an entire line of bridal jewellery under the fitting name 'Romanza'. A less delicate, although no less memorable design, can also be found at Harry Winston: a solitaire from the 'Belle' collection with a large central diamond is enclosed in an antique inspired hand-set diamond micropavé bezel.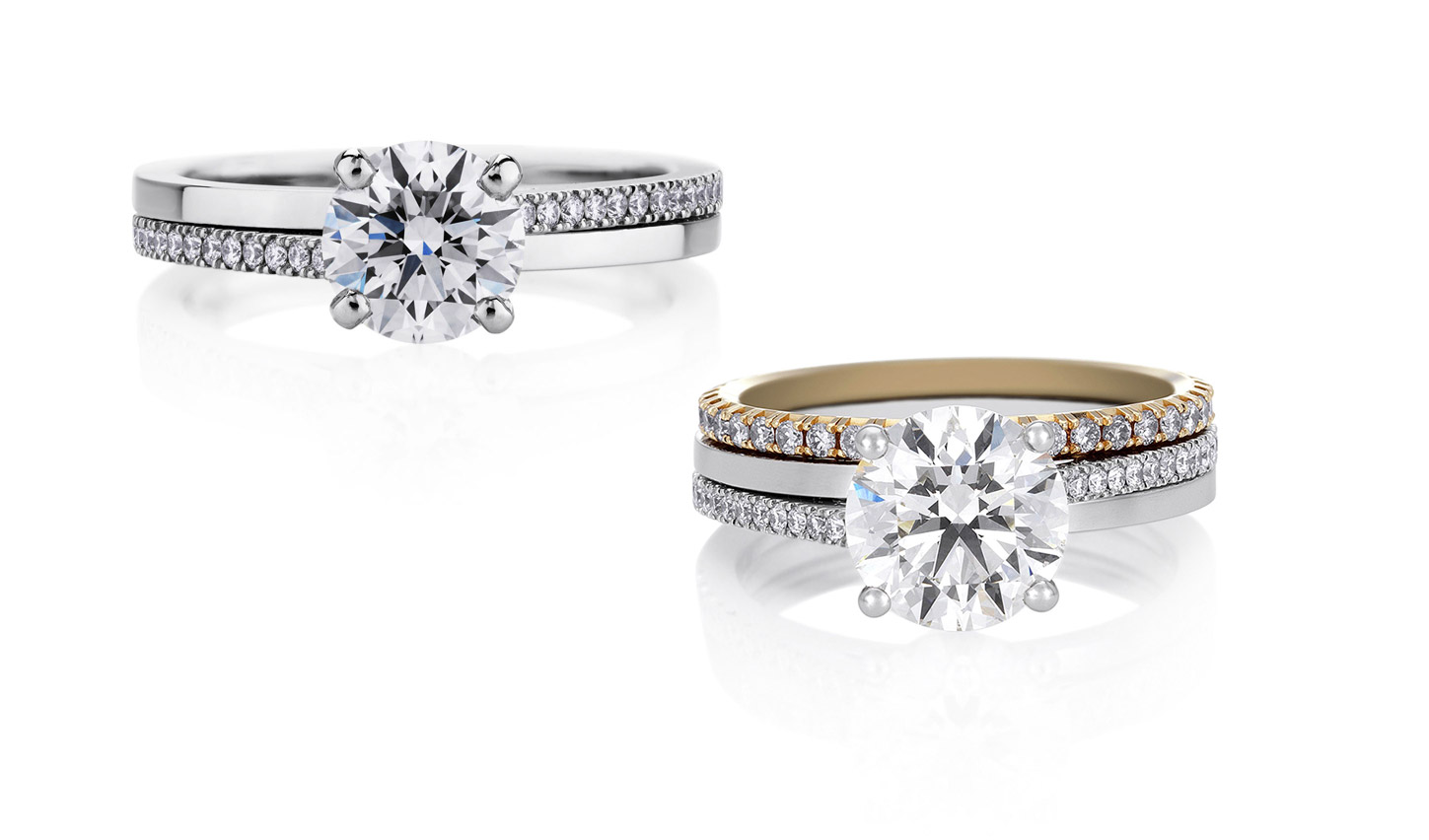 Impressively sized diamonds have also become central feature of engagement rings from Tiffany&Co. and De Beers. Although at first the rings may appear classically simple, the band of the ring dictates which brand has designed the piece: a double track of gold and diamonds will point to the ideal DeBeers ring, whereas the 'knife edge' shank eludes to the timeless classics and impeccable quality of Tiffany&Co.
Modern brides are attracted to recognisable designs in engagement rings because they exhibit both the desirable origin of the ring as well as the impeccable quality of the pieces – both of which are excellent characteristics for the symbol of a joint beginning in life!