Although they may seem simple, diamond stud earrings can come in a huge variety of designs. Some brands choose to create cool, fashionable shapes, others focus on sizeable diamonds, and many combine diamonds with the signature motifs of their brand. For example, Van Cleef & Arpels embellish their most iconic 'Alhambra' designs - which celebrated their 50th anniversary last year - with a pavé of colourless gems, whilst in Chopard they let diamonds 'dance' behind sapphire glass - a design direction of 'Happy diamonds' which has been synonymous with the Swiss brand since the collection's launch in 1976.
There are four stylistic categories of stud designs that come to the fore in the collections of the most prominent brands: stone-lead designs, nature inspired, iconic motifs and abstract forms. Chaumet 'Liens Seduction' is a signature design of the French Maison which is symbolic of eternal love embodied in yellow or white gold knots studded with diamonds. There is a cute version of stud earrings in two colours of precious metal to choose from. Boucheron's 'Serpent Boheme' collection is known for teardrop forms and the raised 'bubbles' of its surrounding setting designed to mimic the outline of a snake's head.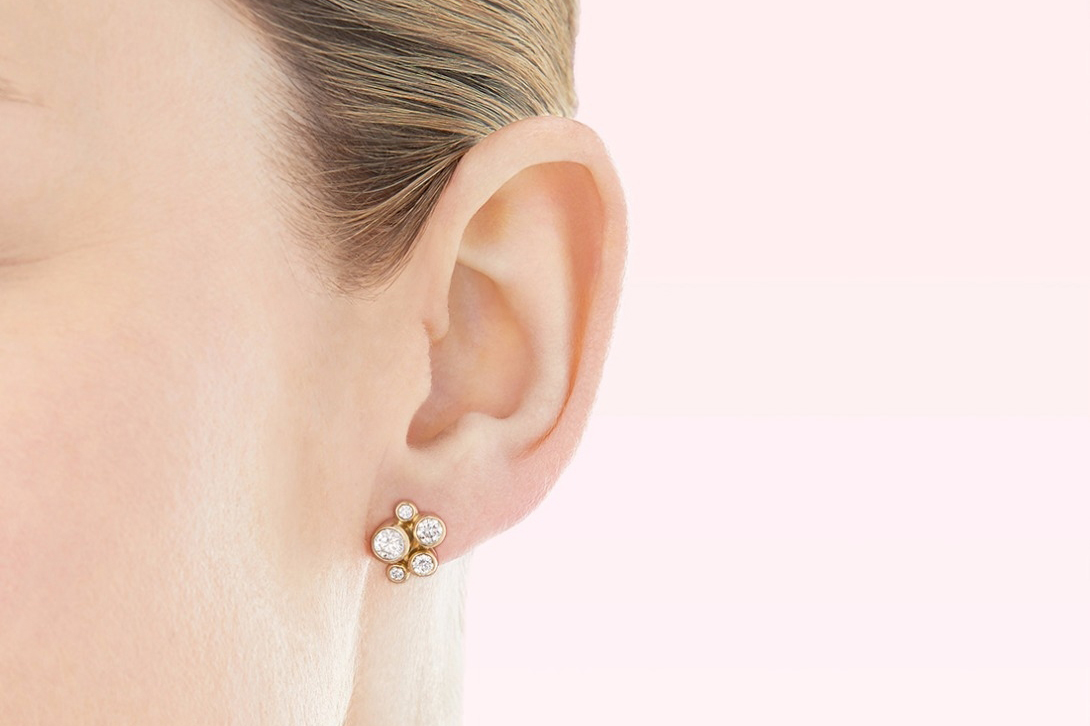 Both Chanel and Piaget have a signature flower that they explore in their permanent collections. While Chanel creates different variations of camellias - Coco Chanel's favourite flowers - in its namesake collection, Piaget celebrates the rose with delicately layered gold petals and a central diamond in each version of the brand's stud earrings. Graff chooses to showcase the spectrum of diamond stud styles, ranging from the diamantaire's famous exceptional stones set with only claws visible, to more experimental designs based on the scribble-like artwork of Cy Twombly.
While some jewellery aficionados prefer to adorn their ears with fantastical designs, others choose to invest into the beauty of sizeable stones. For those who prefer stone-lead designs, it's the quality and cut of the diamond which plays the key role when choosing a perfect jewel for themselves. The most classic version of such pieces is a simple prong-set design, where a diamond is traditionally faceted in a variety of shapes ranging from round brilliant, asscher to square or emerald cut.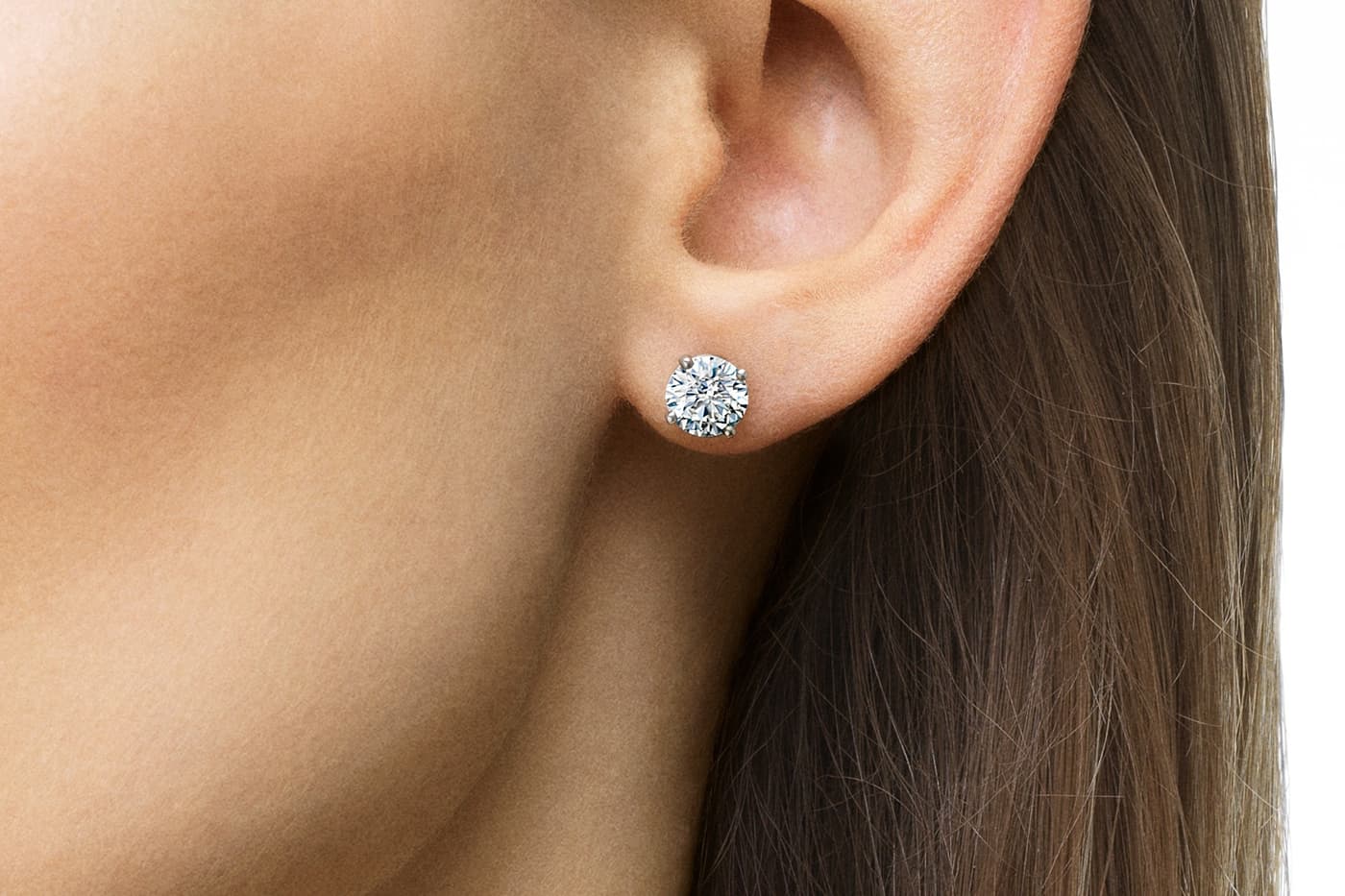 To maximise the appearance of your diamonds in stud earrings, opt for a setting with three of four prongs - unlike the bezel setting, these expose the most of the diamond's surface area. If you want to make a statement with your diamond studs without breaking the bank, consider choosing earrings with a halo of diamonds around the central stone, designs with pavé of diamonds or earrings with where the central motif is composed of a number of smaller diamonds to form the look of one larger stone.
Depending on your style, there is a diamond stud type for everyone, and to illustrate my point I have included nine more designs in the carousel above.