During the Couture Show in Las Vegas, I met the Lebanese designer Nada Ghazal whose jewellery was not just elegantly shaped fashion-inspired pieces, but also were a reflection of her mood and emotions she lives through.
"I have always had an 'emotional connection' at the heart of my designs. It's not surprising that every piece of jewellery I have designed and created has come from a memory, an incident or a feeling. Though I am from Beirut, I lived outside for a while and it definitely had an impact on my feelings and experiences, the exposure of traveling in itself enriches both your mind and soul," says Nada G.
It might seem difficult to comprehend such a unique vision at first. How do you translate on paper or in the form of a jewel something that cannot be seen or measured? How do you materialise something abstract? Referring to her iconic 'Matrix' ring, Nada explains: "When I create, I start by drawing my feelings on a piece of paper. Every feeling, gesture and thought has a story. Matrix shows how I feel about Lebanon. It is a magnificent, shiny vibrant ring confined in a boisterous flamboyant ribcage. Standing tall and beautifully encrusted with diamonds, the ribcage ring slightly overshadows the primary ring, which is however resilient and still shines through. That's exactly how I wanted it to be – just like Lebanon. The city has real treasures that are sometimes overshadowed by others, yet always shines through."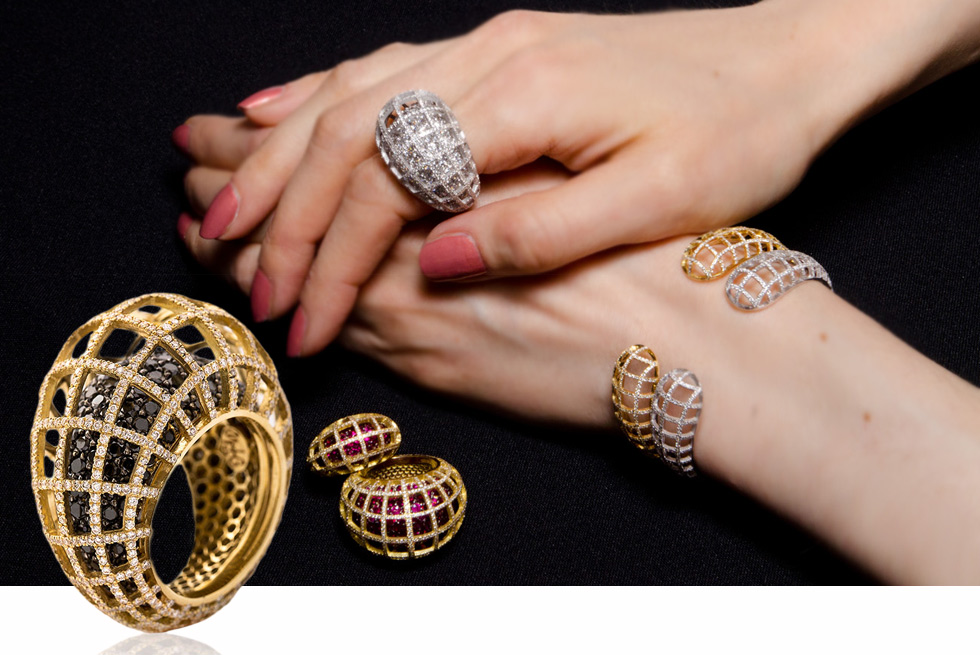 She used the same principle when creating jewellery for the latest Nada G Resolutions collection (see the top banner), which was presented at the Couture Show. The gem-studded bracelets, pendant and rings symbolised renovation, rebirth and new beginnings that await us at the start of each year. Undoubtedly, the bright colours of the two-finger rings, bangles and flat pendant crafted in gold and paved with multi-coloured sapphires, rubies and tsavorites are able to charge the wearer with delightful emotions. And when we are full of joy, we want to do things that we have been dreaming about for a while. We want to do whatever we can to achieve goals that have been elusive.
Nada is a great example of someone who decided to make a drastic change to their life in order to pursue greater happiness. The designer had been working in the TV and advertising industry for a long time, even though she was obsessed with jewellery from an early age. When Nada turned 30, she decided to listen to her heart and followed her passion to become a jewellery designer. The first collection by Nada G comprised 20 handmade pieces of jewellery, each crafted in a limited edition of five pieces (and all five were slightly different from one another). Today, the Nada G brand is 10-years-old, with the jewellery being sold in seven locations around the world.
One can only admire her success. But what helped her achieve it? Here is what Nada had to say: "Putting my heart into everything that I do has been the key to my success. If someone wants to make a foray into jewellery, I would advise them to follow their passion, have a wise vision, and, of course, put their heart into everything they do."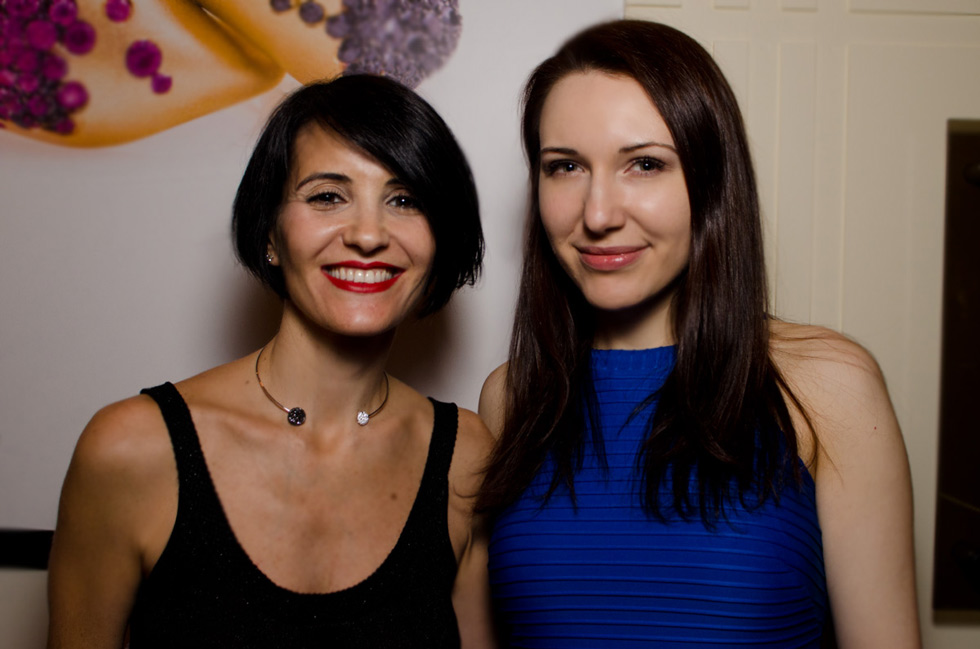 Special thank you to Lordale Benosa for the wonderful photos and assistance at the COUTURE show