"I am simply a continuation of something which my ancestors started," is how Isabelle describes herself when talking about the tradition of jewellery in her family, a tradition that dates back to the 17th Century. They hail from the valleys of the Jura Mountains going along France – Switzerland border, but in 1929 her grandfather left hometown behind and travelled to Paris to follow his dream of setting up a stone-cutting studio. "So as a little girl I was already surrounded by the sparkle of gems and all the creativity that came with them," says Isabelle Langlois.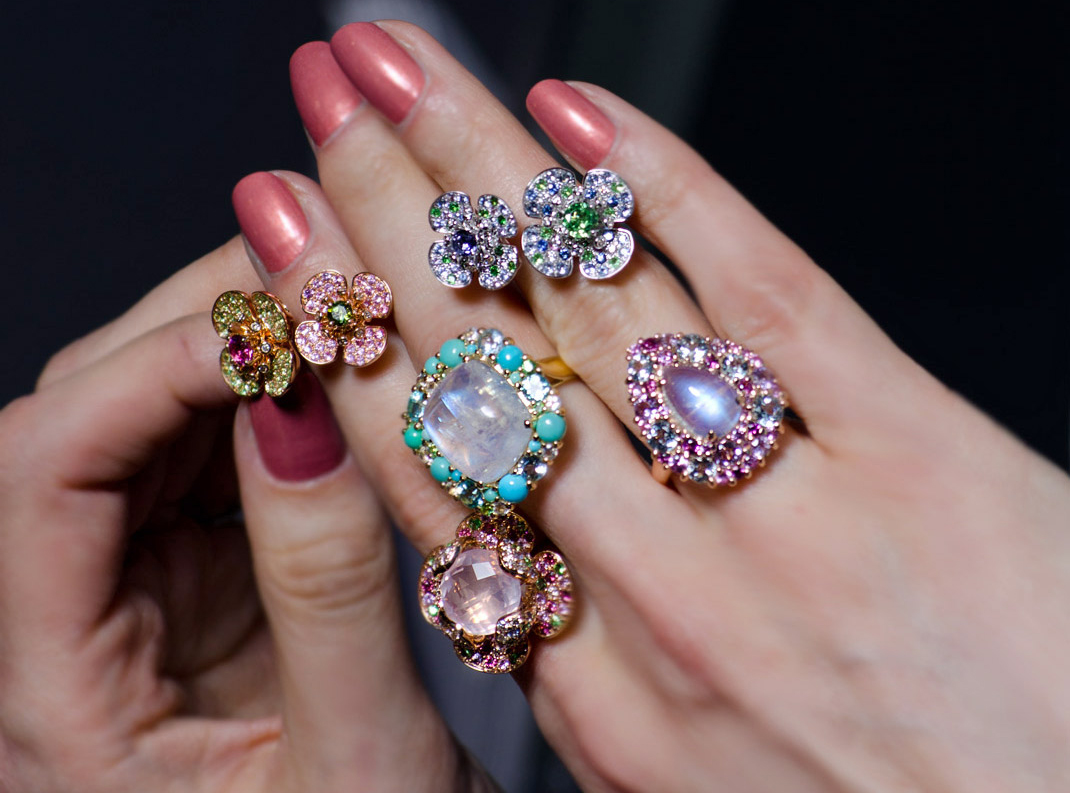 Isabelle Langlois has stayed true to her roots and has continued to work with colourful precious stones: different quartz, garnets, and multi-coloured sapphires in various cuts. "I know exactly how to work with a wide range of colours," she says. It is impossible not to agree with her when you look, for example, at her rings which feature cluster of multi – coloured gemstones. Isabelle's mission statement is simultaneously simple and ambitious: to give coloured gems the recognition they deserve.
After honing her skills as a jewellery designer at a number of well-known Jewellery Houses, the designer began producing work under her own name in 1998. Her collections have been exhibited in 24 countries including the US, Canada and Britain. Although Isabelle has a global presence, her biggest market continues to be Asia, where cute jewellery like hers is particularly popular.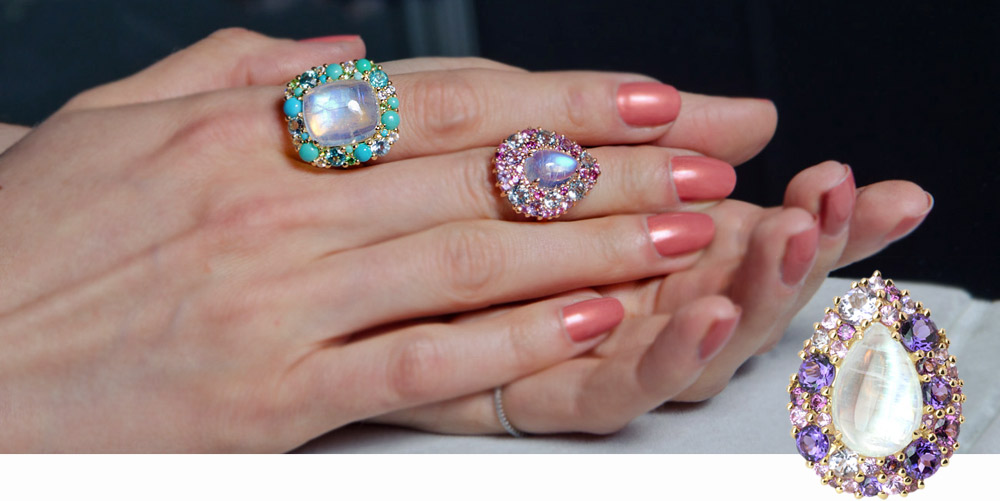 As you have probably already noticed, Isabelle's jewellery favours flowers and bouquets as its main motifs, and in her hands no flowers ever withers or fades. Buds bloom on a cocktail ring with large gems nestled in the centre, little two-finger rings are studded with beautiful precious stones, and both variations charm you utterly at first glance, enveloping you in a haze of romance. And in her latest collections butterflies and angels add to the mood.
Funnily enough, Isabelle's brothers have also stuck with the family business, both running their own stone cutting businesses in Thailand and Paris respectively, and Isabelle sources many of her materials from them. Her favourite stone of all is the padparadscha sapphire.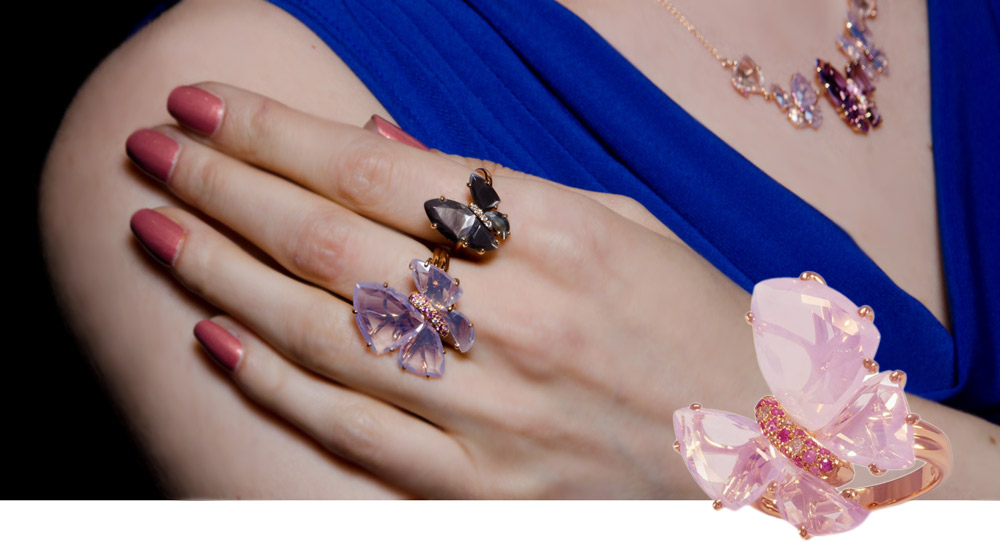 "We Parisians have a lot of faults, but we do have poise and elegance," laughs Langlois. And it is this kind of grace that feeds into her design work, which abides by the same high standards seen in haute couture jewellery. Isabelle is driven by the desire to discover the perfect combination of elegant design and bold colourful effects, and in this vein her work remains affordable, with prices ranging from €500 to €10,000. "I make jewellery for the same price as a good dress," Isabelle explains it.
For those who wish to check out her work, Isabelle has a small shop on 12 rue de la Paix, open throughout the day. And if you want to meet her in person you have to make sure to secure an appointment.
Special thank you to Lordale Benosa who took photographs for this article