Most of the attention this year has been paid to the pieces designed by Delfina Delettrez. A member of the Fendi clan's fourth generation, Delfina – together with Karl Lagerfeld – has created fur jewellery for Fendi's Spring-Summer 2014 collection. Delfina has an extravagant nature which is why she didn't shy away from breaking established stylistic rules by "ruffling" up these summer jewels. When the sun is blazing, only the most eccentric women will wear two finger fur rings or fluffy crystal ear cuffs. Surely now's the time to enjoy such a trend.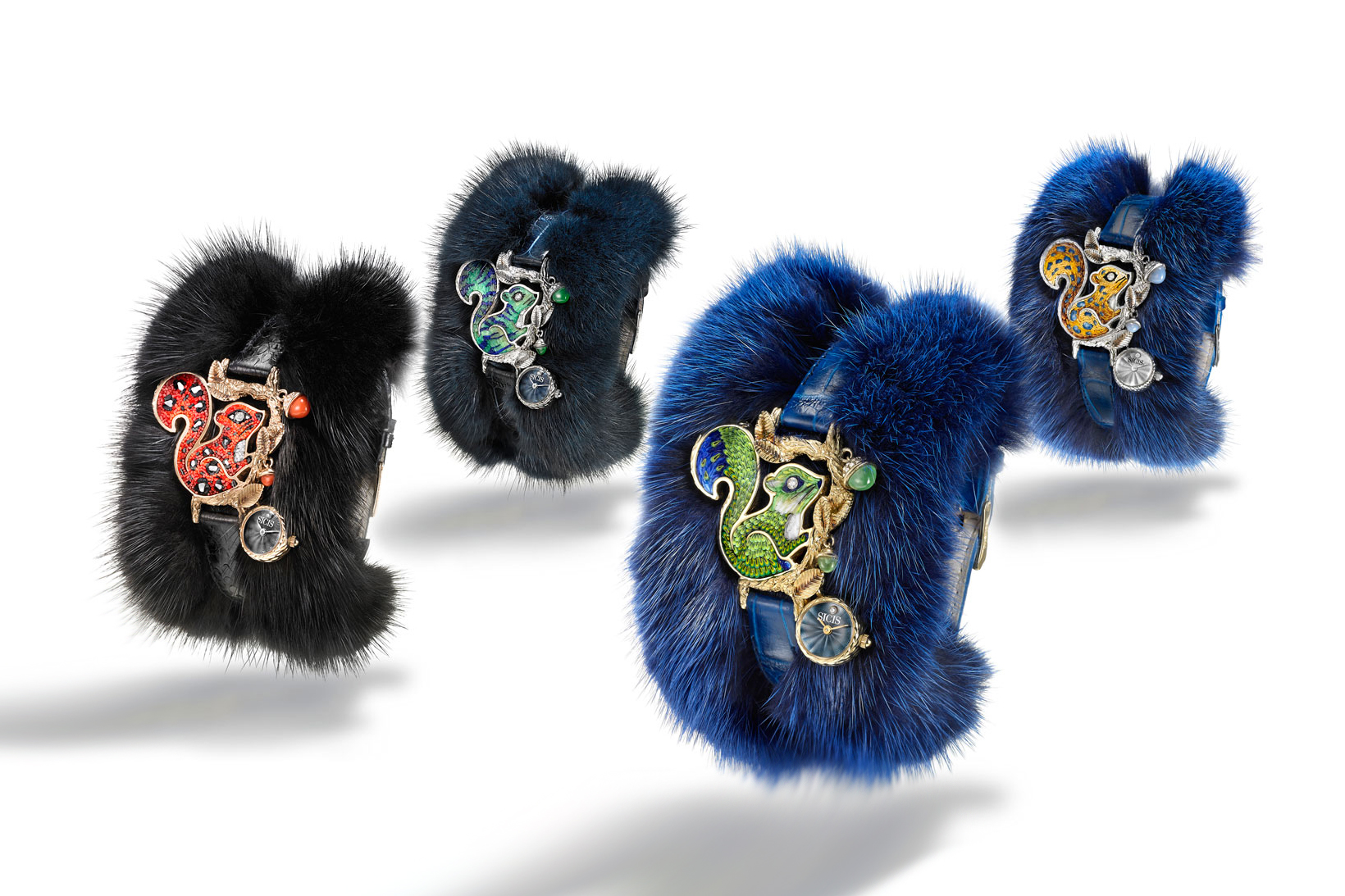 Alongside its jewellery, Fendi has developed a line of fur watches that were presented at Baselworld, the international watch and jewellery show. These models were called "My Way" because of the detachable special fox fur lining (depending on the owner's preference). The collection includes three colour options: white (white gold entirely encrusted with diamonds), black (pink gold with diamonds around the watch face) and red (yellow gold sans diamonds). Fashion maison Fendi has always prided itself on its fur creations. You have to admit, it's quite surprising that the same company produces furry clothes as well as jewellery.
Italian brand Sicis also gave us a pleasant surprise this November. At the SalonQP London Watch Fair, Sicis launched a new collection of watches called "Royal Squirrels". It included four charming squirrel watches that actually looked like those little frequenters of the world's most famous parks: Mister Hyde, from London's Hyde Park, Mister Central, from New York's Central Park, Monsieur Luxembourg, from the Jardin du Luxembourg in Paris, and Senior Güell, from Park Güell in Barcelona. The designer's calling card is a micro-mosaic that adorns its watch faces, something which looks really quite original and effective with a furry halo.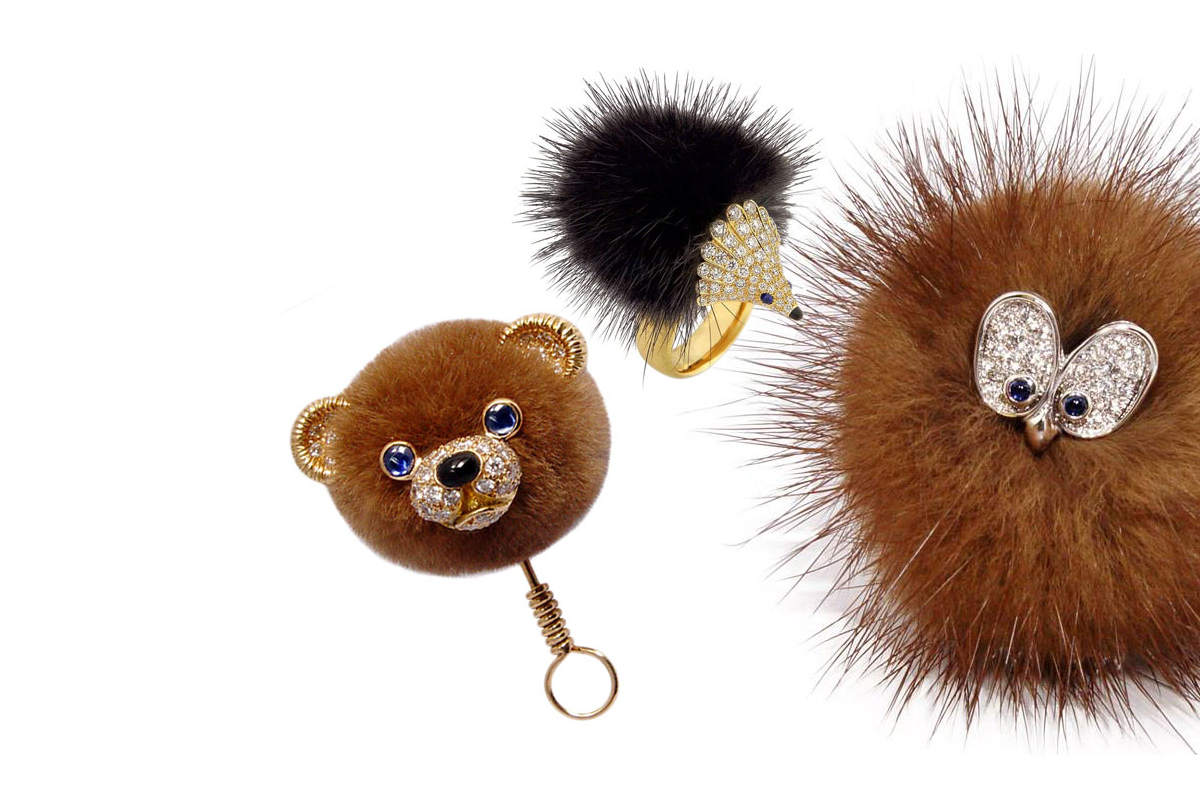 Similarly distinctive were the gold pieces made with mink "Mink Darlings" showcased by Marchak in Basel. A hedgehog ring, a duckling brooch, a mouse brooch and (most enchantingly) a "teddy bear" brooch. This is not a new collection but it includes jewels that you'd want to wear every winter as you sit round recalling the Russian folk tales that feature the very animals which inspired the pieces.
It's not just diamonds that look good with fur – pearls do too. Proof of that is a bracelet by German brand Schoeffel. This wide, coarse sting ray leather bracelet is decorated with black fur that acts like a cradle for a magnificent Tahitian pearl. Fur and precious stones is always a winning combo. Each time winter returns, I think there'll almost certainly be a trend for jewellery made with fur.