Chanel's 'Le Paris Russe de Chanel' collection was brimming with colourless diamond earrings, necklaces and bracelets in ornate patterns, accented by occasional pearls and fancy yellow diamonds. Bulgari - renowned for a dedication to colourful varieties of gems - presented an entirely colourless diamond necklace along with a few options of rings in their latest 'Cinemagia' high jewellery collection.
Van Cleef & Arpels' 'Romeo & Juliet' collection was resplendent with colourful designs featuring any coloured gemstone imaginable, yet the Miason's designers included the 'Reticella' transformable necklace entirely made of diamonds cut in various forms. The fascinating feature of the jewel is its transformability - necklace drops can be detached from the front to create an earring and choker necklace suite.
Messika's 2019 'Private Collection' was all about diamonds, since they are the signature gem of the French brand. However, Valerie Messika used many fancy coloured and statement stones in unconventional combinations of cuts to make ultra-modern designs that stand out.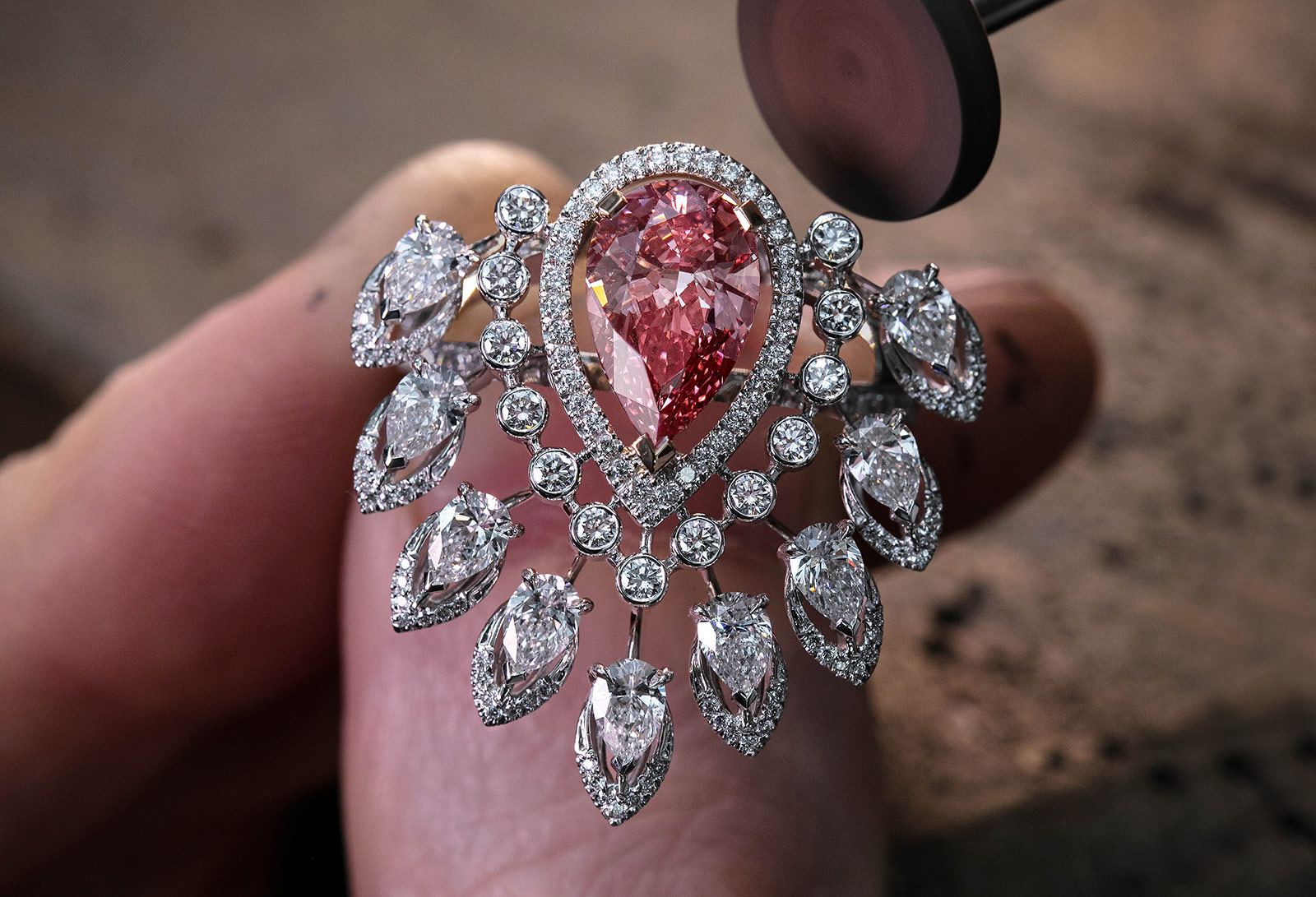 Bold diamond earrings were the order of the day at Louis Vuitton too, where pure diamond embellishment was seen in the 'La Reine' and 'La Cavalier' designs within the 'Riders of the Knights' high jewellery collection. Even horology got the sparkling treatment, with Piaget exhibiting two entirely diamond-embellished watches. Firstly, the 'Glowing Sun' with a dial surrounded by marquise and cushion cut diamonds, had a traditional pavé diamond bracelet strap. The second - 'White Horizon' - boasted asymmetrical design embellished with an effective mix of brilliant, step and trilliant cut diamonds set in alternating white gold bezel shapes.
Meanwhile, at Chaumet the explosions of colour in 'Ciels de Chaumet' were exempt from the 'Etoiles Etoiles' tiara - where the brilliance of diamonds spoke for themselves. Finally, Boucheron's 'Paris Vu Du 26' collection was rich in monochrome necklaces, bracelets, earrings and rings adorned mainly with diamonds, which proved the ability of 'a girl's best friend' to carry the spotlight.
With colourful gemstones having become ubiquitous in fine jewellery designs, the cyclical nature of trends dictates that a return to the opposing chic, undeniable sophistication of diamonds is due to be the most fashionable trend in the season ahead.