The jewellery house Buccellati will soon be celebrating its first centenary. The brand owes its longevity not only to its well-known gold engravings, but also to its unconventional marketing approach. Buccellati undertook a bold experiment, creating one-of-a-kind case for the iPhone and iPad in gold. The surface of these precious cases are embellished with 'regato' engraving that the craftsmen of the Italian House apply by hand. You're probably familiar with this technique – the delicate streaks adorn many of Buccellati's jewels. The iPhone and iPad cases are stylistically wholly inspired by Leonardo da Vinci, decorated with a galaxy of white gold and diamond stars. Be prepared to pay more than US$ 200,000 for the iPhone accessory and double that if you're getting it for an iPad.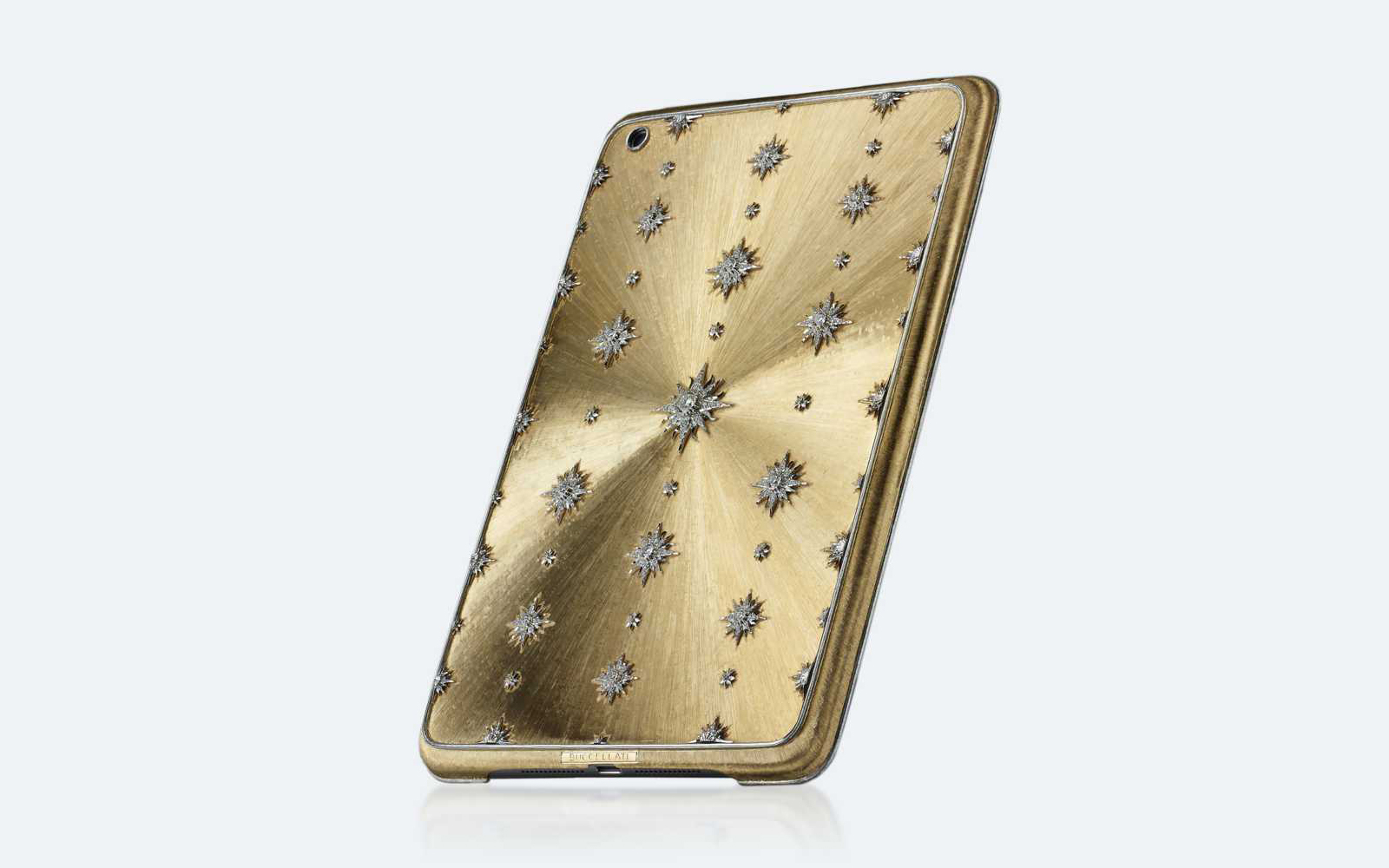 The famous pavé technique has long been a trademark of the jewellery house Palmiero. No other jewellery designs are strewn with diamonds and other precious stones like Carlo Palmiero's. He has even recreated entire paintings in miniature! And so, the time has come for new experiments: limited edition writing instruments and spectacles made with gemstones. Perhaps the most dazzling example is the pen from the "Homage to Kandinsky" collection, made in gold and entirely covered in a pavé set white and black diamonds, as well as sapphires of all possible shades. In creating these pieces, Carlo Palmiero was inspired by the work of the renowned 20th century artist Vasily Kandinsky – the father of Russian abstract art.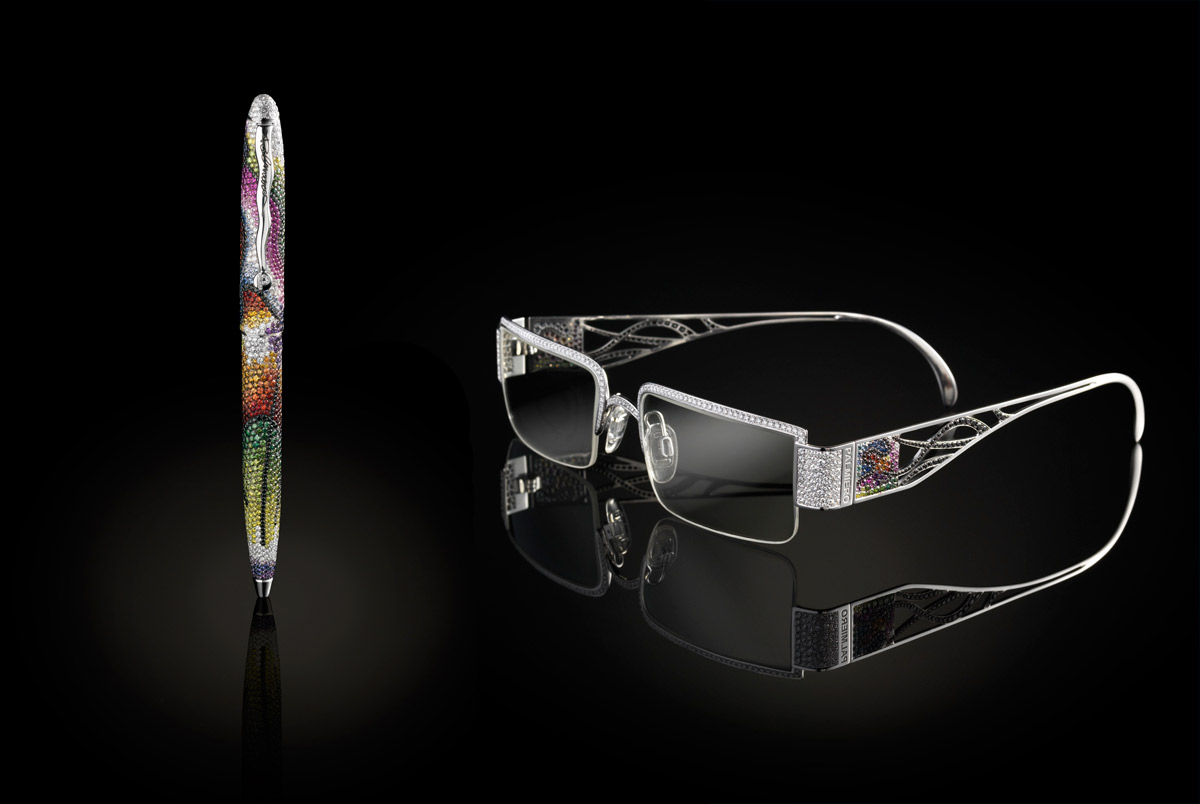 The brand Rosan Diamond, which specialises bank cards made with gemstones, has decided to remind the world that money doesn't have any intrinsic value; it's what it gets you that's valuable. The embodiment of this idea is interesting and unexpected: since 2000, the company has released unique "Art Collection" bank cards. Cult ancient myths, classical subjects of world history, the works of great artists, the beauty of natural phenomena – these can all be found personified in the jewels used to make these bank cards. Rosan Diamond has produced alternatives to meet the common preferences of men and women alike, offering both delicately feminine and strong masculine designs. For example, the Garden of Eden card is decorated with sapphires, imperial jade and other jadeites, pearls and diamonds. This is generally going to be of more interest to women than the Jade Dragon card – an ideal gift for a man.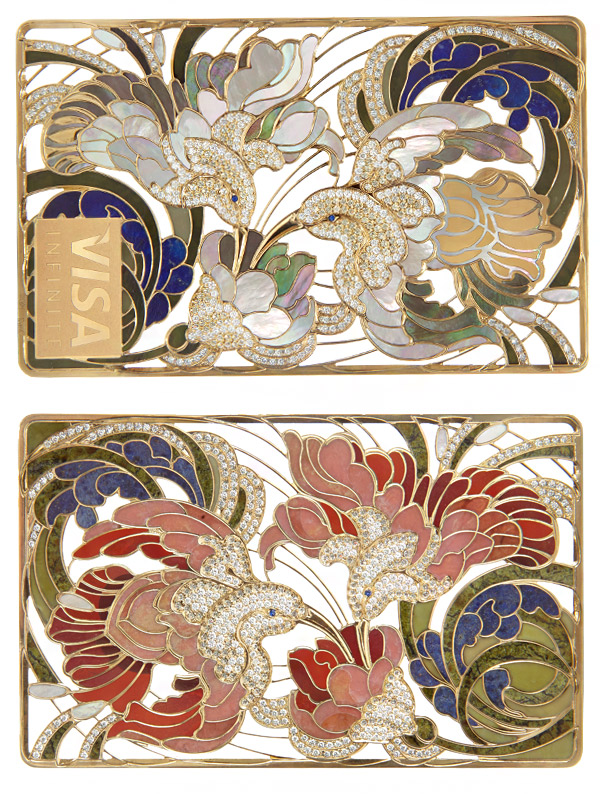 The Peruvian stonecutter Luis Alberto Quispe Aparicio is praised for his sculptural creations made of metal and gemstones. His love for the art of stonecutting is reflected in multiple ways. His lapidary creative studio L'AQUART produces drinking receptacles, pens and cigar boxes, as well as clutch bags, made with precious stones. Luis Alberto has won women over with his "Queen Bee" – an evening clutch bag available in different colours: red ruby, blue lapis lazuli, purple amethyst, almost transparent quartz, green jade and yellow-brown tiger's eye. Creating each bag takes 500 hours of work, so the value of this accessory lies not only in the materials used but also in the labour-intensity of its creation.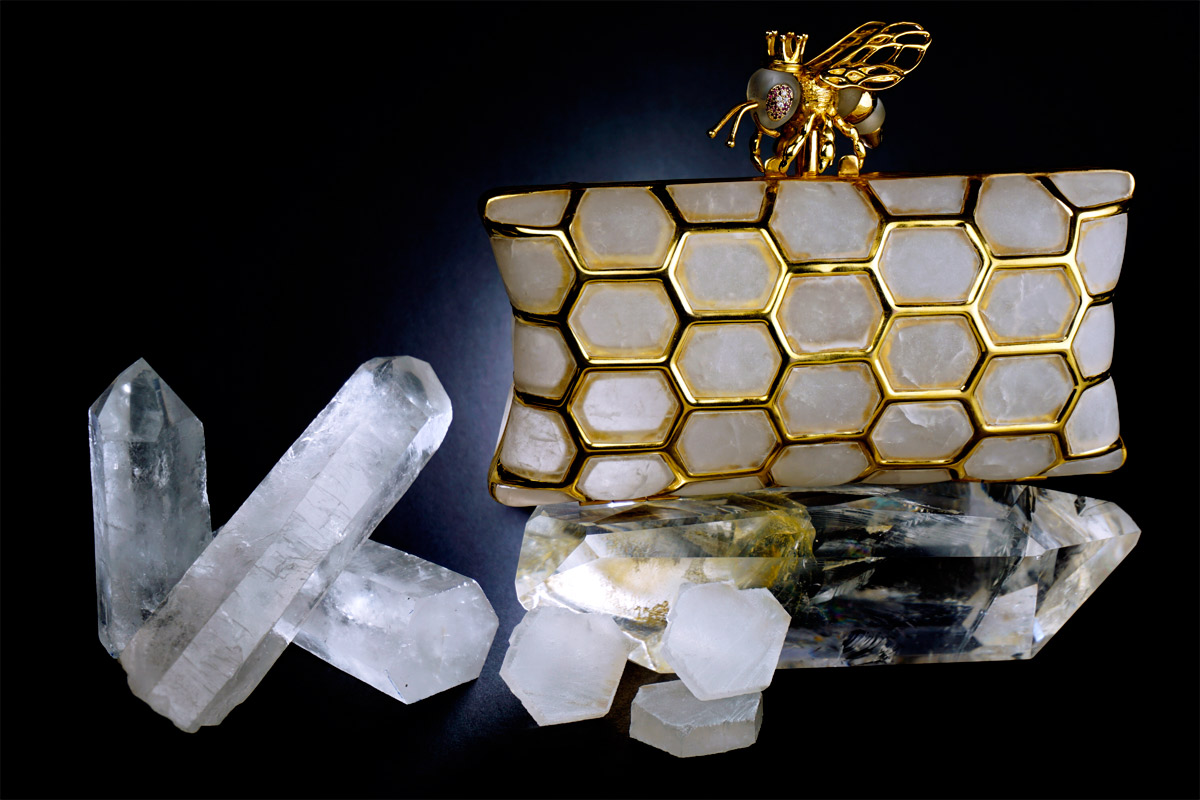 Pearls, sapphires, white alligator leather, princess cut diamond and polished white ceramic. Sound like a description of a piece of jewellery? Well, those are the unlikely components of a mobile phone created by Vertu. "We adopt an extraordinary creative approach in our work. Your Vertu is not just another object of fancy, it's something completely unique," say representatives of the maker of these exclusive phones. I'd like to add that these natural materials, like pearl, vary in tone and hue and so a Vertu telephone truly is something unique and inimitable.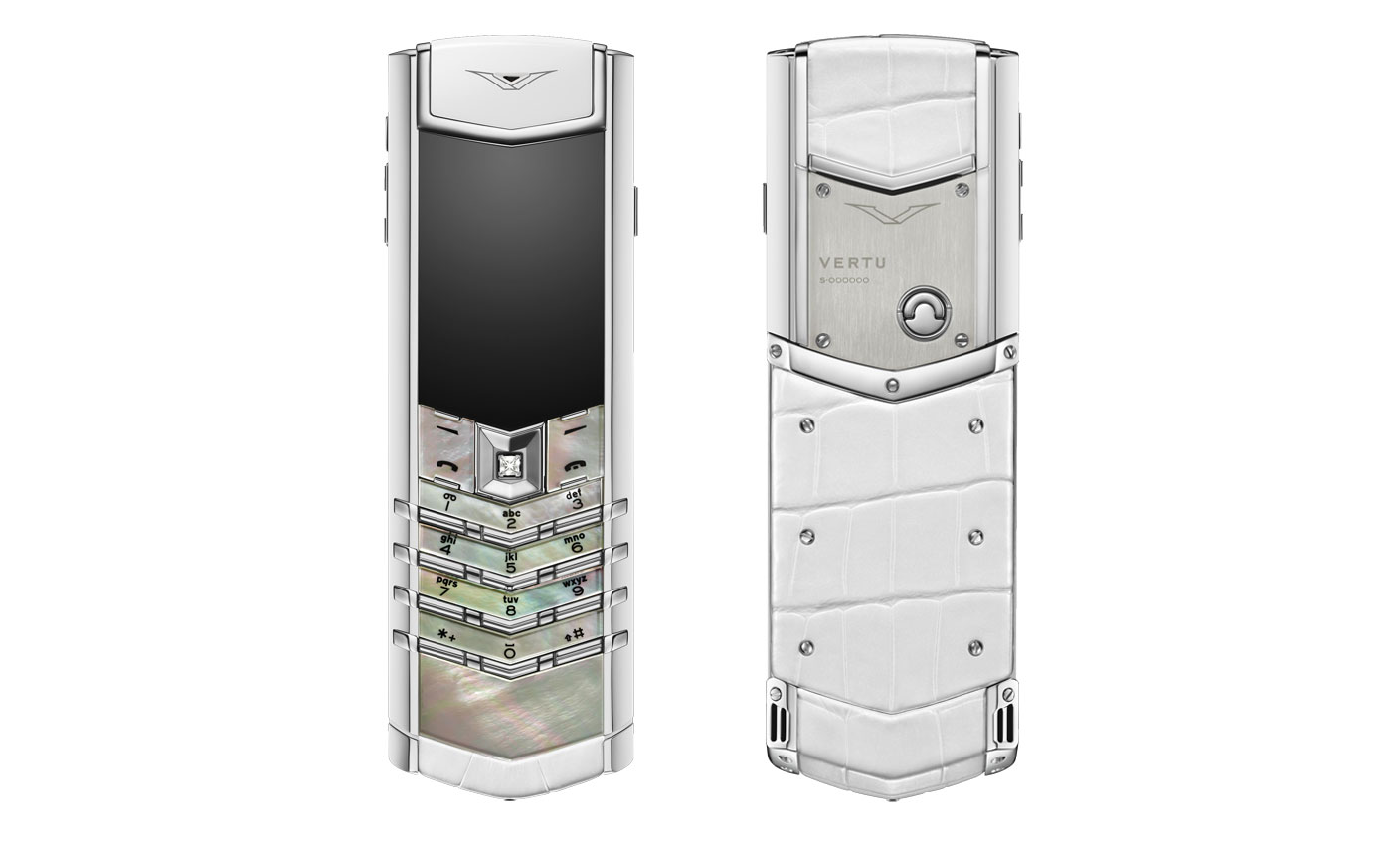 The recipient of several jewellery design awards, Anita So from Osatina Jewellery specialises in creating pieces made of jadeite, pearls and diamonds. One of her latest works was a secret watch named The Bird's Secret Garden made of white gold with carved Burmese jade and 7.13 carat diamonds. At first glance, the unusual device looks like a pendant with an exotic bird fashioned from gorgeous green gemstone, but there's also a tiny watch face concealed under a flower at its base. The most intriguing detail is the attachment of a pair of foldable eye glasses (lorgnette) to the back of the piece. These can be unfolded and used as and when you wish.