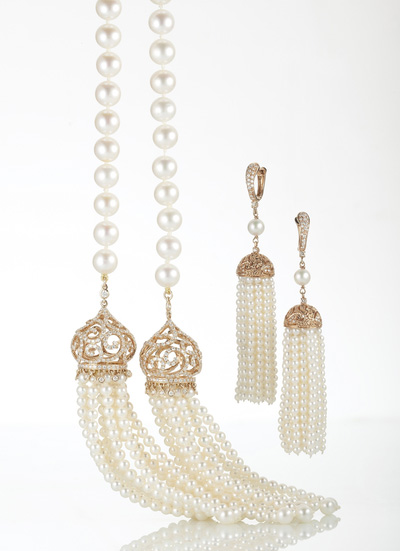 Coscia tassel jewellery with pearls
Earrings have always been one of the most popular and eagerly sought-after forms of jewellery. Like all other accessories, they are susceptible to fashion trends (with the exception, of course, of the classically styled diamond or pearl studs). How many times, when choosing your next pair of earrings, have you thought about what's in vogue that season? Every time? Then read on. I am going to talk about the ever popular journey followed by jewellery pieces made with dancing tassels.
Earrings and sautoirs made with those dynamic, playful threads fastened to a bunch of precious and semi-precious stones or pearls have in no way gone out of fashion in the last few years. After the autumn release of the sensational new film adaptation of The Great Gatsby, Tiffany&Co presented a whole collection of gold and silver jewels with tassels, and Chanel added two high jewellery pearl pieces to their recent Perles de Chanel collection.
In the majority of cases, all the famous jewellery houses, from Cartier, Van Cleef&Arpels, Boucheron, BOGH-ART, Fabergé and Gilan to Louis Vuitton and Dior Joaillerie, all filled their collections with pieces fashioned to include their own form of art deco elements and a 70s style which seems to be more apt than ever before.
Fringe is now in after being shown as part of the Spring-Summer 2014 collections (see below) on Gucci handbags, Emilio Pucci tops, Rodarte skirts, Zadig&Voltaire dresses. This and leather tassels on shoes and bags by Roberto Cavalli have managed to rub off on jewellery art. With their alluring dance, earrings with bejewelled tassels have become an integral part of celebrity outfits on the red carpet.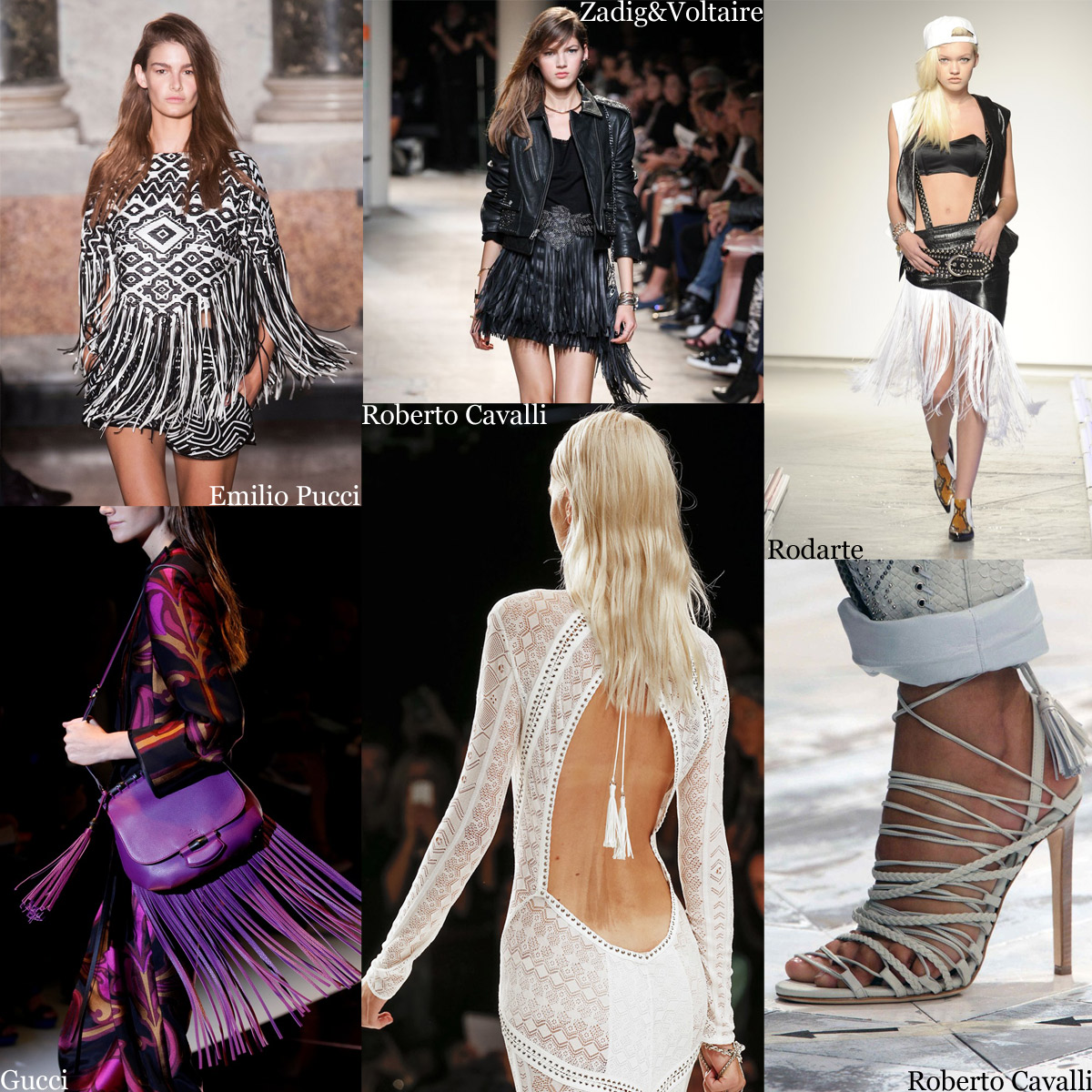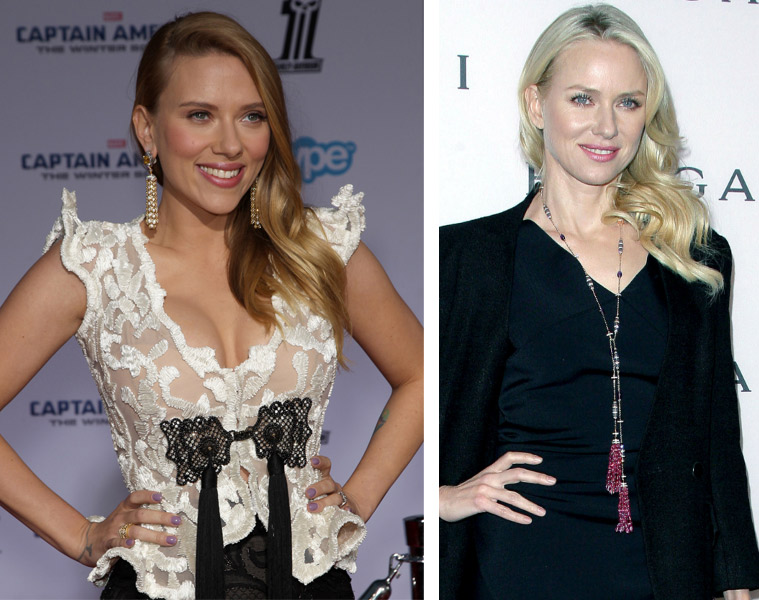 Tassel jewellery is often seen gliding past, streams of pearl, ruby or emerald threads worn by the likes of Natalie Portman, Julianne Moore or Kate Hudson, or in fewer cases, the more usual fringe, worn by celebrities like Meryl Streep. Their mobility and elegant rocking lends an air of glamour to any outfit, be it a classic little black dress, like the one worn by Naomi Watts at the Bvlgari event in Beverly Hills, or a lavish lace blouse and embroidered skirt, like Scarlett Johansson at the Captain America première in Hollywood.
Looking at history, I notice that pieces which introduced tassels to jewellery first entered the world of European fashion at the beginning of the 20th century after originating in the Far East and India. In 1910, the designer Paul Poiret with Jacques Cartier, inspired by Eastern art motifs, introduced new fashion trends in their work. Despite the fact that there is nothing new about tassels, according to Hinduism they are an addition which is thought to ward off evil spirits. So not to have even one piece of jewellery with a tassel would simply be an unforgiveable error. KP