Unlike any other gemstone dealer, he regularly publishes books offering any gem lover to accompany him on an unimaginable trip though different gemstone sourcing locations. Vladyslav Y. Yavorskyy utilised the same approach in his new tome: 'Spinel from Kuh-i-Lal'.
The full title of the gemstone collector's latest book is 'Spinel from Kuh-i-Lal, Pamir, Badakhshan, and Tajikistan: The Original 'Ruby' - A Treasure Beyond Time by Vladyslav Y. Yavorskyy'. It is devoted solely to spinels from the Kuh-i-Lal mine that is situated in the area of Badakhshan, the Pamir mountains, and Vladyslav's experience with these mines.
Printed by PressRoom in Hong Kong in 2019, the book is 234 pages, with chapter text written by Anne Carroll Marshall. All of the travel photographs were taken by Vladyslav Y. Yavorskyy in the 1990s during his visits to the area. "The mining was sporadic then, disrupted by civil war and armed groups. Today, the mines are closed due to ownership disputes. And no stones are being extracted from the ground any longer," Vladyslav says.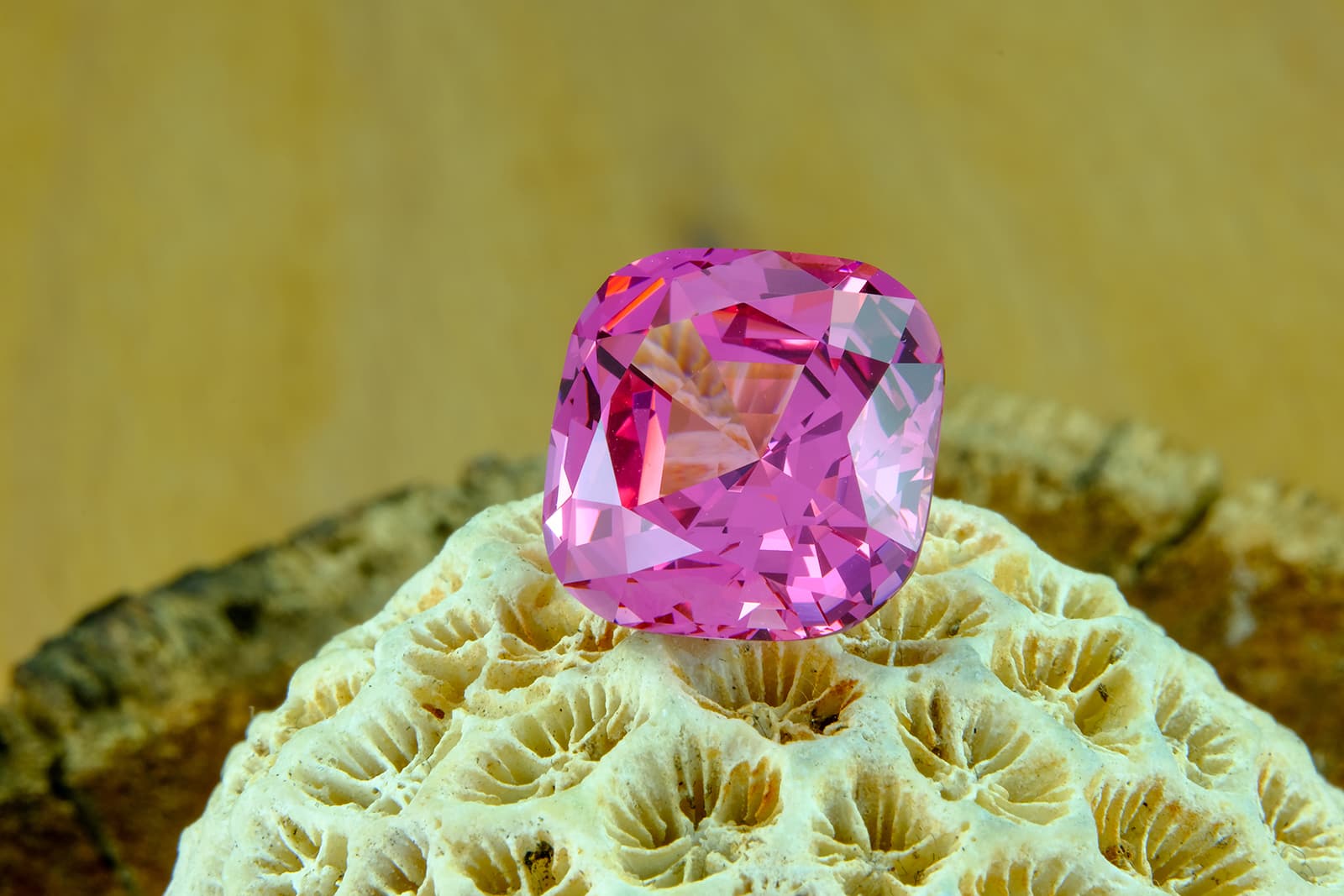 Spinel has a long history of famously being confused with ruby: the two most notable are the 170 carat Black Prince's 'ruby' and the 361 carat Timur 'ruby,' both focal points of the British Crown Jewels. The first pages of the book introduce the reader to the finest and most important examples of spinels, including these, as well as the 398 carat spinel centerpiece in Russian Imperial Crown - all of which originate from this single mine. Described by explorers Marco Polo and Al-Beruni earlier during the 11th Century and earlier, Kuh-i-Lal has yielded precious red and pink gems for at least two thousand years, up until recently.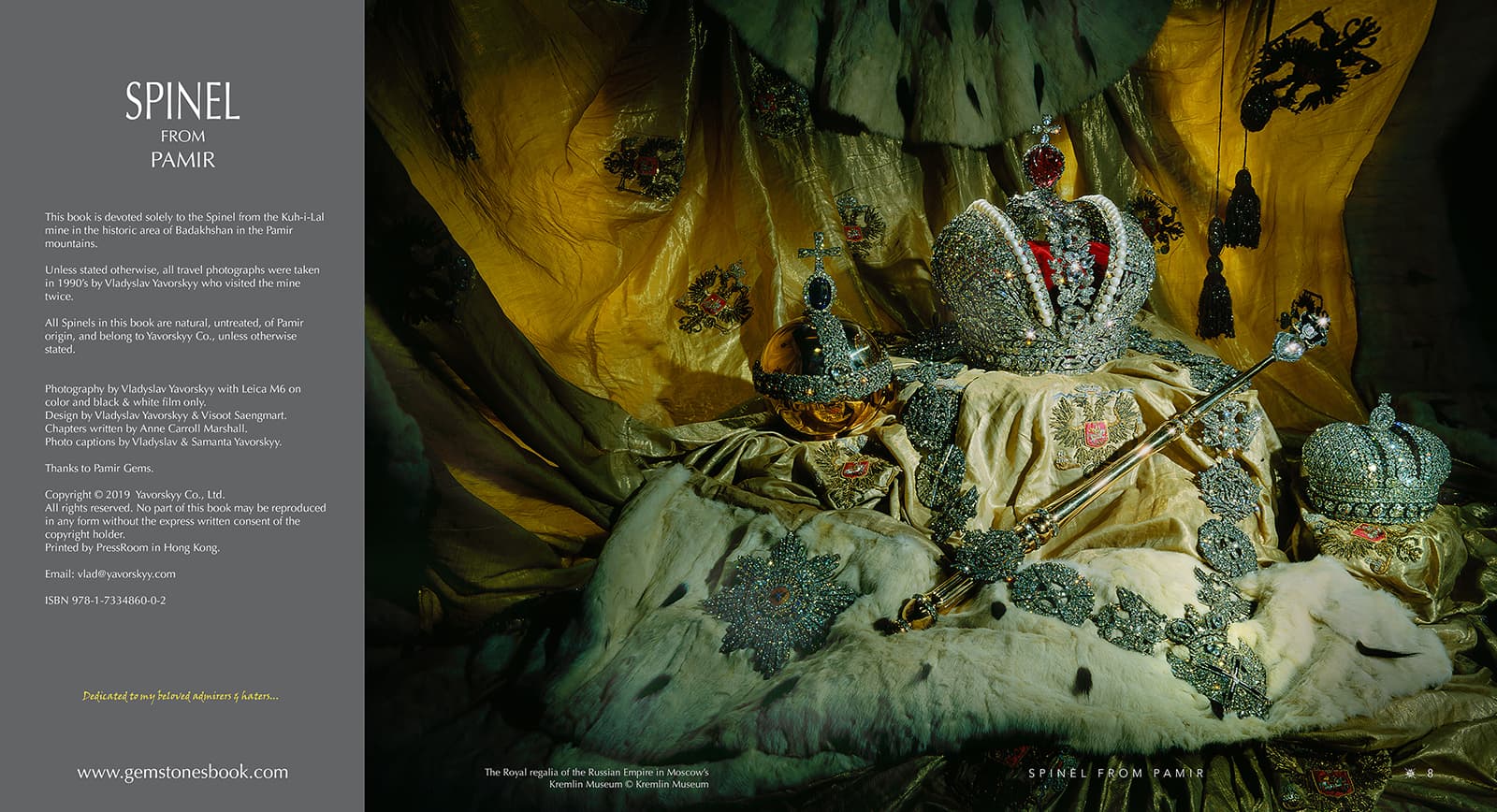 "I visited the Kuh-i-Lal mine twice in the 1990's, and collected most wonderful Pamir Spinel Gems, as well as unique photographs of local life taken with my Leica M6 film camera. Of all the deposits of precious stones around the world, Kuh-i-lal is one of the most unreachable, and it has been closed to visitors since the beginning of the century. Among all my fellow gem collectors I am perhaps the only one who was able to go deep inside the tunnels when the mine was still functioning and the gems were still being extracted from the ground."
Most of the book's double page spreads feature natural and unheated spinels of Pamir origin, either faceted and loose, or set in jewellery designed under Vlad Yavorskyy's brand IVY Jewels. As with his previous books, Yavorskyy pairs these images with candid photographs of the miners and locals of the mine which the volume focuses on. The vivid pink of the spinels is contrasted against the black and white photography of the people who live and work in the region, and are inherently part of the identity of the spinel gemstone.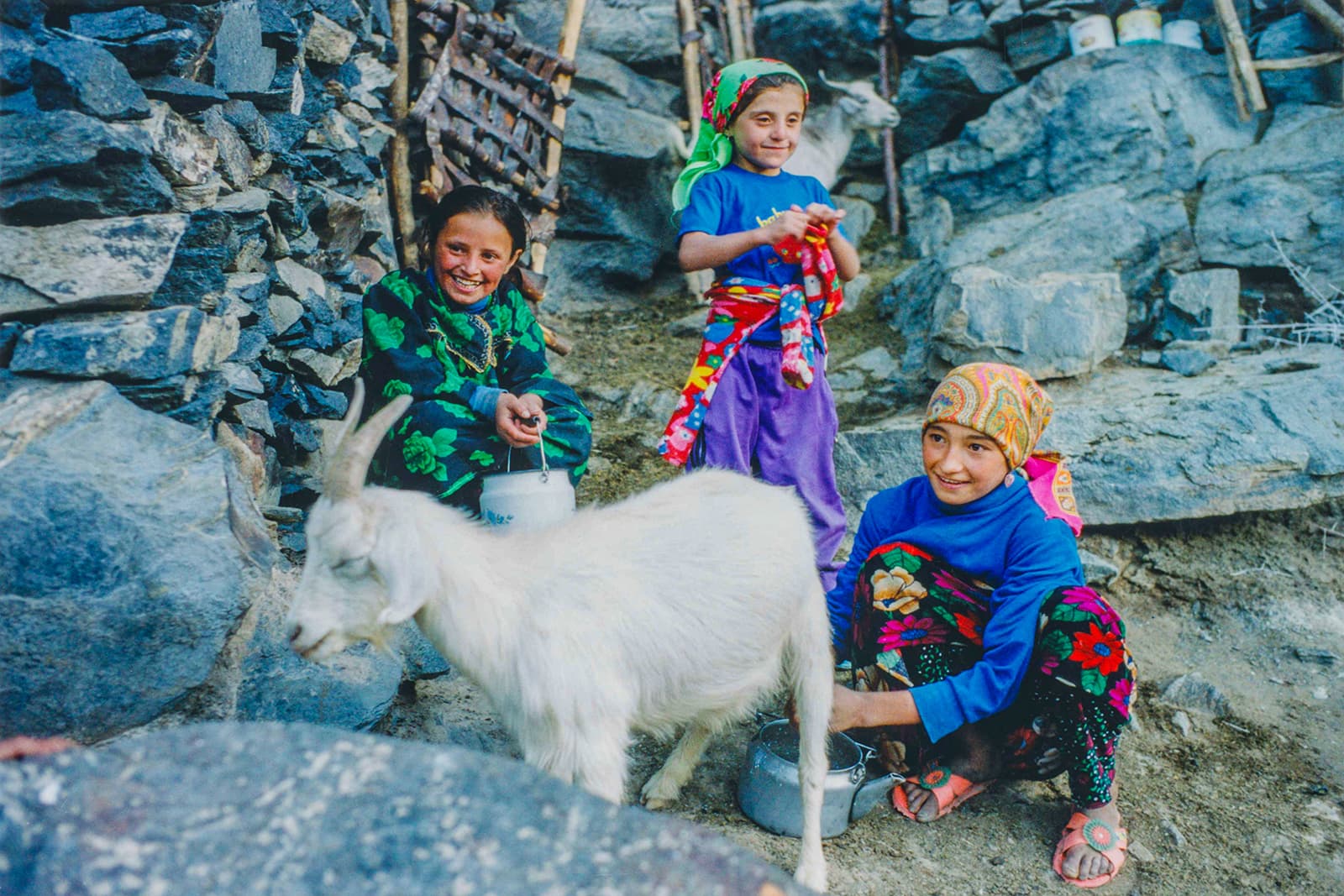 The conclusion to this review is best left to Vladyslav Yavorskyy himself: "the recent interest in Mughal Jewels triggered my long-cherished dream to compile this book, and so I set to work. I feel now that I am bringing you something that has been a long time forming but is born as solid and timeless as a marble rock. I share with you my Kuh-i-Lal, my Pamirs, my Balas Spinel."